Dymo 30256 Compatible Labels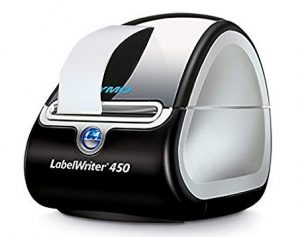 In Des Moines, Iowa, in 2010, a need for a different kind of company was discovered, and thus the establishment of enKo Products began, incorporating the important beliefs of its founders that more than anything, they will be bettering the lives of their customers. Speed, convenience, and affordability are the building blocks of this company and the driving force behind its success and popularity. While selling useful products like Dymo Labels 30256 at prices significantly lower than competitors, enKo continues to provide the essential services that customers desire and offering speed, convenience, and affordability without compromising quality and care.
Perfect Seller of Dymo Labels 30256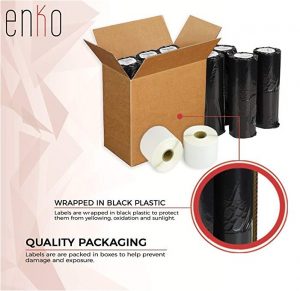 Shopping online has been a trend that has quickly taken over, customers have thousands of options of places to shop, but very few offer quick and easy solutions to a shopper's needs, which is why enKo strives to make products like their Dymo 30256 compatible labels convenient and easy to purchase. This important convenience factor draws in our customers, and is achieved through our easy-to-use interface, which makes the purchasing process as user-friendly as possible. Starting with the colorful homepage, which displays product type-specific tabs at the very top. While at the middle of the homepage, there's a tab that reads "Our Products", which offers a more comprehensive listing of our products and services. You can find the Dymo 30256 under the "Dymo Compatible Labels" tab, which is then organized by size. After adding the products you need to the cart, proceed with a quick check out and receive your items in 2 business days.
Leading Supplier of Dymo Labels 30256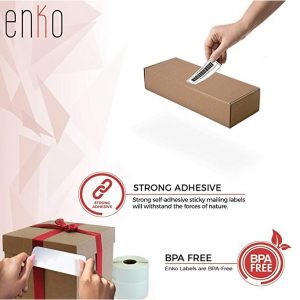 Our comprehensive and user-friendly website, enkoproducts.com, makes it easy to find a wide range of products such as Dymo Shipping Labels 30256, ready to be shipped anywhere at your convenience. One of our favorite shopping features offered online is the speed and efficiency in which the transaction takes place and the product is shipped for delivery. This speed and efficiency is ensured by our 1-business day shipping guarantee on any online purchases. You'll be given a tracking number for ease and comfort, and a projected 2 business day delivery 95% of the time (depending on the carrier and excluding holidays).
*Excludes Alaska, Hawaii, and US Protectorates.
Top Producer of Dymo Labels 30256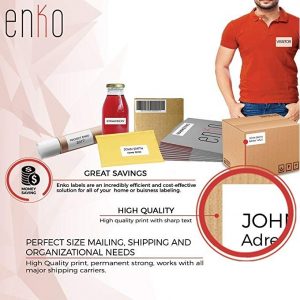 Finally, customers crave affordability more than anything else and fortunately, this is what truly sets enKo apart from the competition. Without compromising quality, enKo's prices on products such as Dymo 30256 labels are offered at prices significantly lower than competitors, and are further backed by potential discounts and guaranteed satisfaction. The potential discounts apply to members only who qualify for 20% off of your first order and 10% off of all succeeding orders. Not to mention the further discounts customers receive for bulk orders.The satisfaction guarantee applies to those who are unhappy with their product, who can then get 100% of their money back thanks to a 2-year warranty. Check out the "Support" tab at the bottom of the webpage to answer any questions.
Check out our products for sale on amazon!