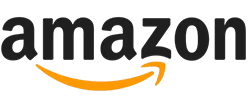 10% OFF
Special discount coupon
Click here to receive special discount coupon on your next purchase on Amazon!
Retrieve My Coupon

BUY MORE,
PAY LESS
Save more, now from our official store.
Save Extra up to 20% of your order
Free shipping on orders above $50
enKo Products product comes with a 2 year warranty along with a 30 day money back guarantee.
Click here for more discount


Fast & Free Delivery on every order with minimum $50!
enKo Products 2 Years No Hassle Warranty 100% satisfaction guaranteed.
Payment Secure Checkout with Paypal System.
What's Our Customers
Saying
---
Good labels, inexpensive, shipped fast. Thanks!
- L. Husick

As described and just as good at the official ones.
- D. Krupski

Excellent labels work perfect. Very happy. Will be back for more.
- Blue Joy.

Love these large ready to read labels. Convenient to use .
- BTMOM

Purchased these labels multiple times and will continue to keep coming back. Highest quality at an affordable price. Use with my Dymo xl on a daily basis Shipping is super fast. Works easily with all DYMO machines from my understanding.
- Celina Ortiz

These are great labels. Works perfectly with my Dymo label printer. A slightly brighter white than the Dymo-branded labels, for much less cost. Labels adhere well, and are packaged in black plastic for long-term storage. Can't go wrong with these.
- Jeremy Cyr