So you finally decided to use stretch wrap for packaging. Good for you! It sets you on your way to reducing shipment damages and costly returns.
Now you're looking for ways to maximize those stretch film rolls. Doing that certainly has its advantages, and this blog was written exactly for the resource-conscious entrepreneur.
So, sit tight! Here it goes…
First, you need to find out how film is being wasted in your store.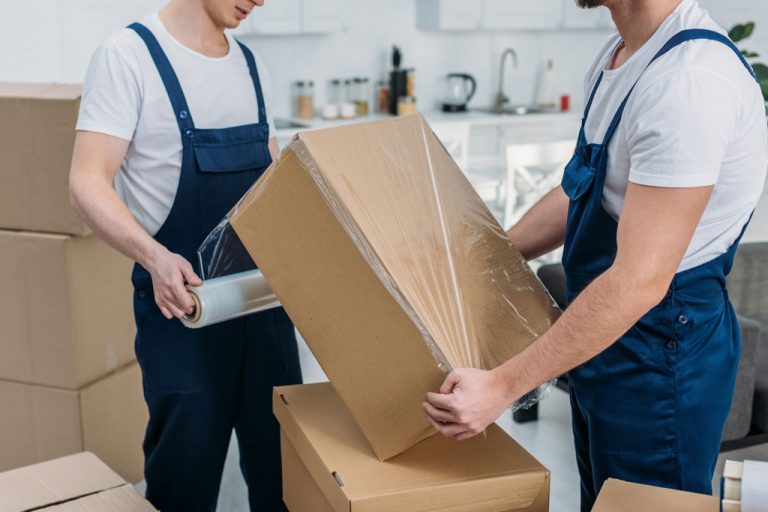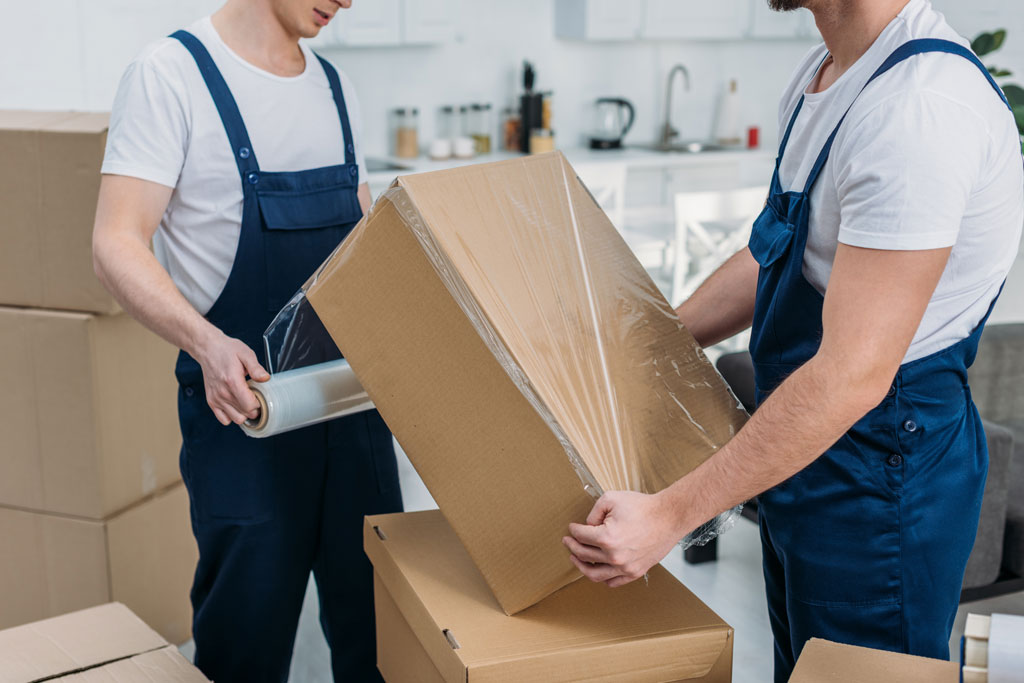 Stuff that Wastes Stretch Film
It is important to find the problem source before anything else. Managing that takes care of half the trouble!


#1: The packaging weight is routinely heavy
Remember that the amount of stretch wrap you use depends on your packaging weight, which others refer to as the "pallet load." The heavier the shipment is, the more it will stretch the film. Your operators would instinctively apply more plastic on massive loads.
#2: The pallet configuration is not optimized
How do you know if your pallet configuration is not optimized?
In our blog Stretch Wrap 101: A Buying Guide for Startups, we've shown you a video explaining how to stack boxes on a pallet properly.
Now, not all pallets look as orderly as this:
Some may look a little less organized, like this:
Because, of course, every business sells differently shaped items.
However, these pallet load gaps waste stretch film. Worse, overhanging shipment parts may damage nearby pallets.
#3: Too much packing wrap is habitually used
You or your operators may actually be using too much stretch wrap. You're probably thinking that it's better to use more film and be safe than risk shipment damage. We understand, but those extras will pile up over time.
Meanwhile, there are ways to secure your packages with just the right amount of stretch film.
#4: Much stretch wrap is thrown away without recycling
Failing to segregate your trash costs you the opportunity to save stretch film. Using non-biodegradable tapes and paper labels on the plastic also makes it hard to recycle.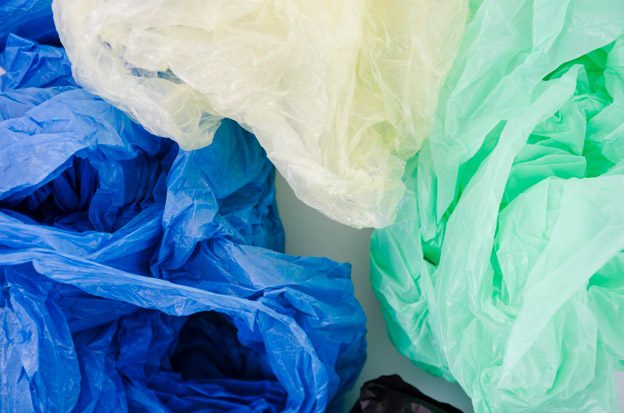 #5: The film is not stretched enough
Humans can stretch the standard 80-gauge stretch film to only 10-20% larger than its original size. But are you aware that this is just less than a tenth of the stretch wrap's potential?
Of course, this probably won't make a big difference if you're packing only a few pallets a day. But what if your business actually takes off? You might want to start planning for the exciting times ahead!
#6: The film is stretched unevenly
Yes, that's another consequence of being human and not a robot. Unlike machines, people experience ergonomic difficulties that limit their ability to stretch film evenly around pallets. Those suboptimally stretched parts make up wasted film.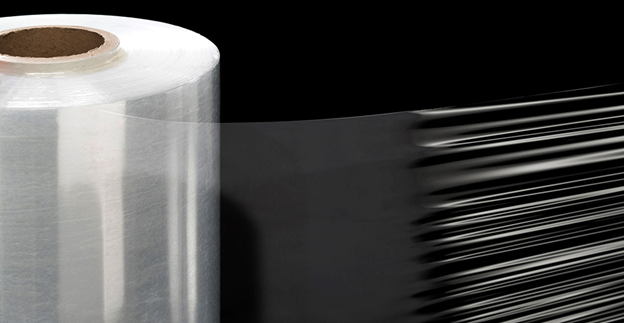 Now that you know how some actions lead to stretch film waste, here are the time-tested ways to help you solve them.
Ways to Minimize Stretch Wrap Waste
The steps suggested here are simple solutions to the snags above: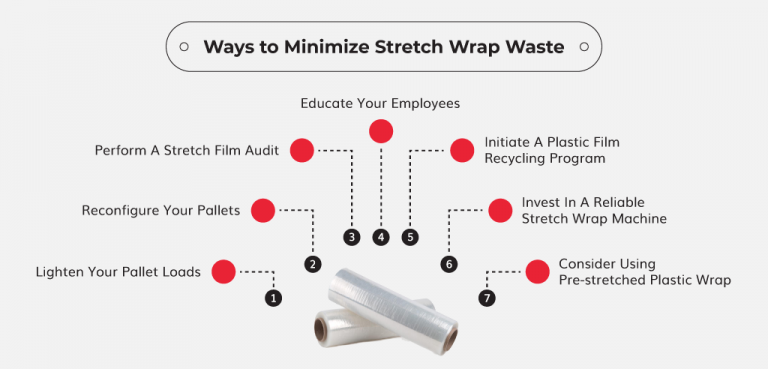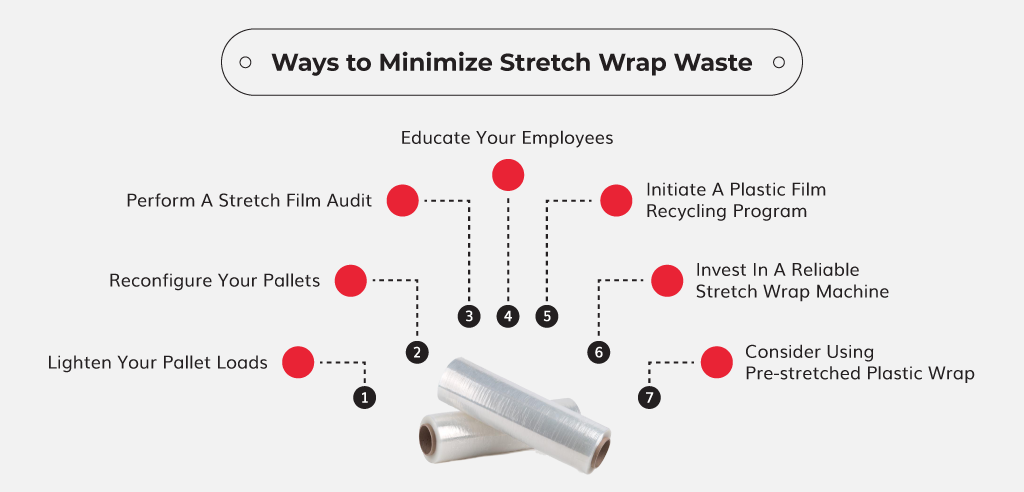 #1: Lighten your pallet loads
You can switch to lighter packing materials to ease your stretch wrap's burden. Use recyclable plastic pallets in place of wooden ones. Replace regular cardboard with corrugated cartons. Bubble wrap may be lightweight, but it is a very effective shock absorber.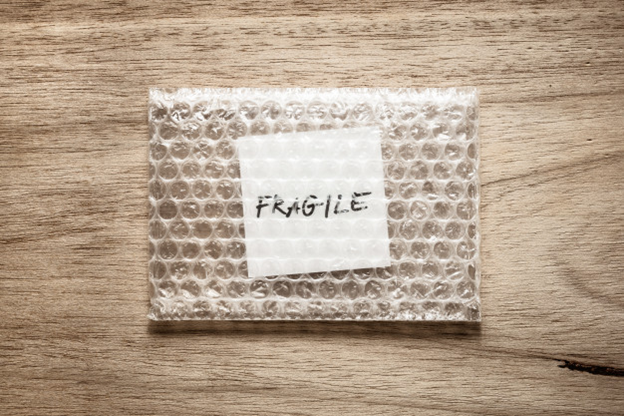 #2: Reconfigure your pallets
Maximize your pallet load and space whenever you can. Even out separate stacks from top to bottom. Fill those gaps whenever you can. Big and evenly stacked pallets require less stretch wrap than if they're broken into smaller and irregularly arranged ones. They also slash down your shipping costs.
#3: Perform a stretch film audit
This is one of the ways to address the excessive use of stretch wrap. It is especially useful if you're already using a stretch wrap machine.
If you're wrapping your pallets manually and want to do the audit yourself, US Packaging and Wrapping suggests a method of doing so, which you can check out here.
If you would rather have an expert do the audit for you, type "stretch film audit" on your Google search, reach out to several providers and shop around for the best rates.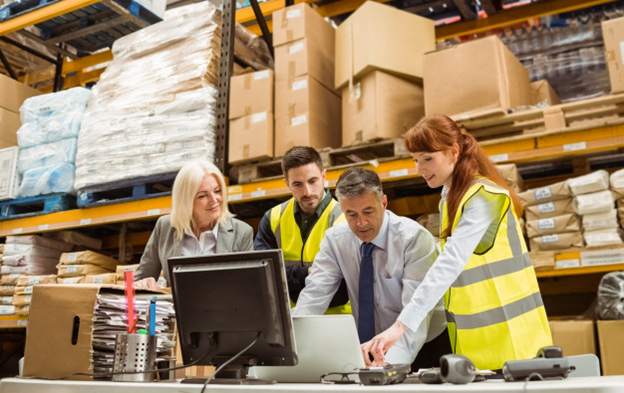 #4: Educate your employees
Once you've done the audit and figured out how much stretch wrap is enough for your shipments, coach your staff on how to maximize your stretch film rolls and reduce usage. Incentivize waste-reducing habits among them whenever you can.
#5: Initiate a plastic film recycling program
Stretch film is totally recyclable, and, like we've mentioned before in our blog Green Shipping with Eco-Friendly Packaging, American customers are very supportive of green businesses.
You can reduce stretch film waste and win customer loyalty at the same time by starting a recycling program within your establishment.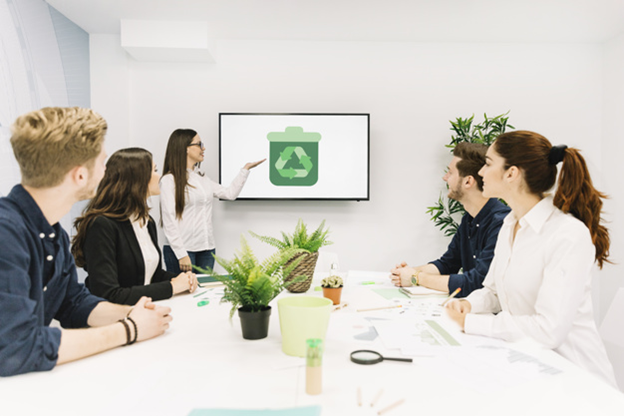 First, get in touch with your local recycling plants. They can give you tips on how to save plastic and coordinate with you to collect your recyclable waste. They may even pay you for it.
Second, ask your stretch film suppliers to avoid tagging or taping their deliveries unless they are using compatible plastic materials. Paper labels and most non-biodegradable plastic tapes are hard to remove, so they reduce your film's recyclable surface area.
Third, encourage your customers to segregate their stretch wraps and hand them to you. This lets you quickly build your collection and turn it over to the recycling plant. Of course, it also wouldn't hurt to promote your cause and your brand simultaneously.
Don't forget to get your crew involved in this program too!
#6: Invest in a reliable stretch wrap machine.
Stretch wrap machines can pull these plastics to 200-300% of their original sizes. If you're already palletizing close to 100 units a day, investing in a good stretch wrap machine will elevate your game by increasing your efficiency and reducing film waste.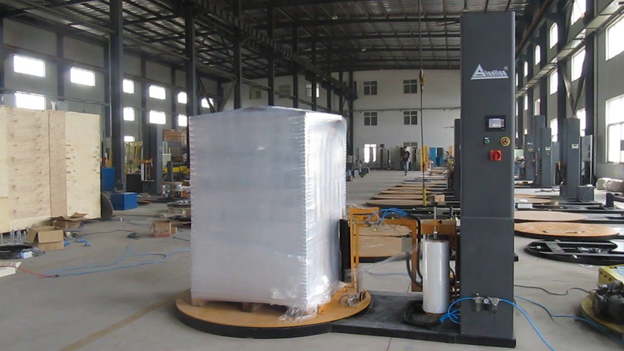 #7: Consider using pre-stretched plastic wrap
Pre-stretched film is basically stretch wrap that is expanded almost to its breaking point. It reduces your staff's physical effort, and it works great on loads of up to 1200 lbs. While it is slightly pricier than standard wraps, it can reduce your film consumption by as much as 50%.
Now that you know what to do, wouldn't it be awesome to know that minimizing stretch wrap waste lets you hit two birds with one stone?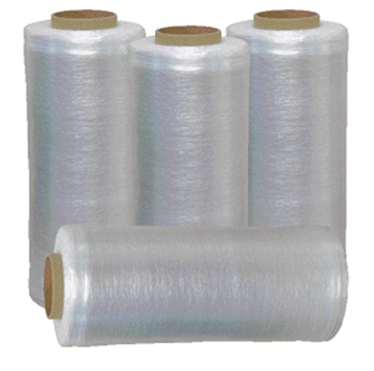 The Benefits of Reducing Stretch Film Waste
Yes! Minimizing plastic waste helps you and everyone else!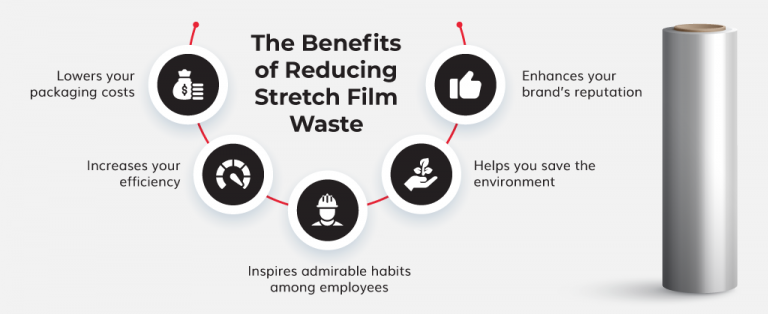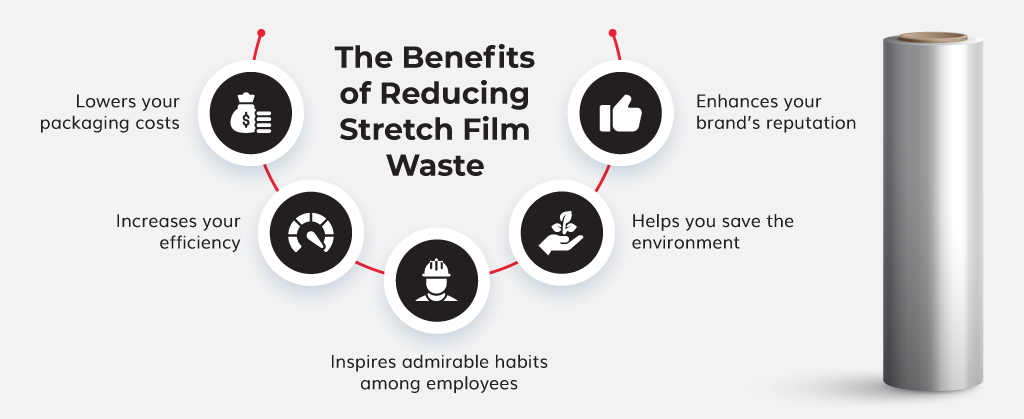 Lowers your packaging costs
Reducing wasted film puts more money in the bank and stretches your resources.
Increases your efficiency
By minimizing stretch wrap waste, you and your staff use up less time changing film rolls. Using a stretch wrap machine or pre-stretched film also speeds up logistics.
Inspires admirable habits among employees
You set a laudable example for your staff by educating them about waste reduction and encouraging them to support your recycling program.
Helps you save the environment
Your efforts decrease land pollution and the strain on our natural resources.
Enhances your brand's reputation
Your recycling program promotes your brand and helps you build a solid market base.
So if you've stuck it out with us until this part of the blog, we commend you, because that means that you're truly a person of action!
In sum, we've just shown you how you can start saving those stretch film rolls. First, figure out the problem source then simply troubleshoot it. It's that easy! Also, remember that waste reduction benefits you and everyone else in your community.
As always, we at enKo Products are here to serve American business owners. If you liked our blog, you'd like our products too. We offer the following high-quality shipping materials at very low costs:
Give us a try today to get some awesome deals!