This 2020 is a great time for your startup business to boost sales by customizing your packaging labels and storages. If you want to know the best ways to enliven your product packaging, you've come to the right place
Imagine yourself at lunch hour, strolling by candy shops for dessert. From which seller are you more likely to buy?
Seller No. 1, using these boxes for packaging?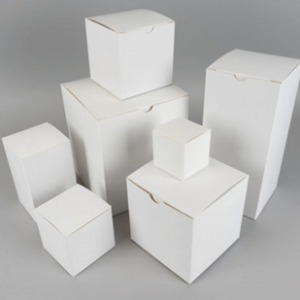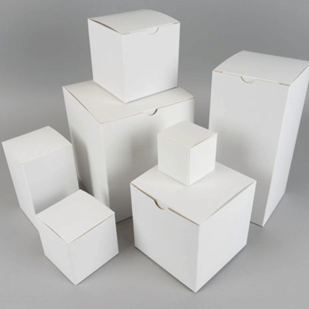 Or Seller No. 2, with his sweets packed this way?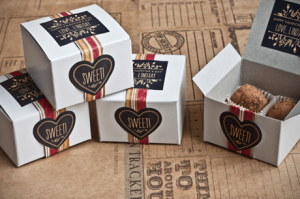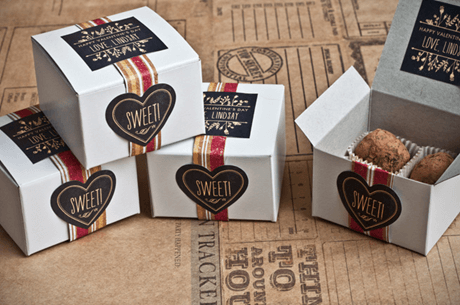 If you're like most customers, you're probably going to end up ignoring Seller No. 1. Who knows what's even in those boxes? On the other hand, Seller No. 2's product is more likely to sell simply because he designed his packaging to stand out.
Why You Should Customize Your Packaging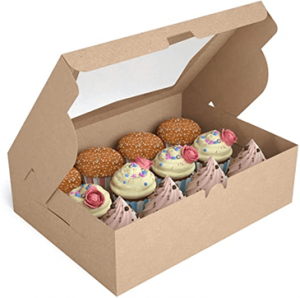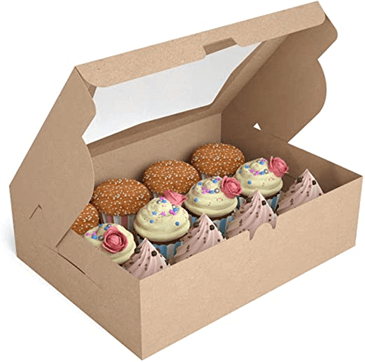 In Why is Packaging Important, we pointed out how package design can represent one's brand and company values. The above examples have just illustrated that point.
The drab boxes used by Seller No. 1 send the vibe that he does not care about what the customers think, which is tantamount to marketing suicide. Even if his food were actually delicious, most people would not bother to check it out. There's nothing on the packaging that would make them want to.
By comparison, Seller No. 2's thoughtfully designed boxes give the impression that he takes great pains in making those sweets. The cartons are neatly and artfully done and remember that people generally think highly of nicely wrapped products. Such a manner of presentation is often rewarded with a purchase.
Note that both sellers used ordinary white boxes, but No. 2 managed to make his more attractive just by adding other inexpensive embellishments. The point is, startups can make a splash even without spending much on the packaging.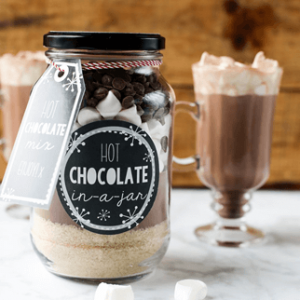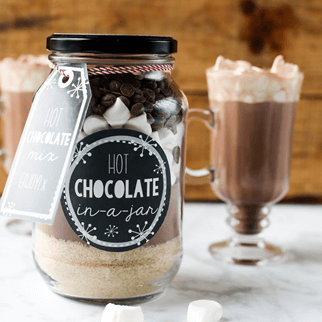 Ways for Startups to Customize Their Packaging
Here are some time-tested approaches to make a remarkable package design, even if the budget is tight:
Use Unique Packaging Material
Packaging has many elements—container, filler (if needed), label, seal and others that can be considered embellishments. If you have no choice but to settle for a plain-looking container, add color or texture to one or two other elements.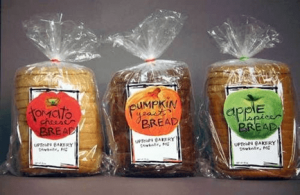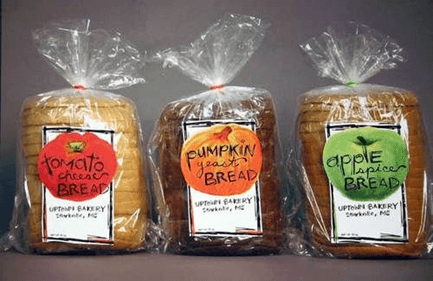 Here, the labels and seals exhibit bright colors, making them noticeable. The color-coding also helps to identify the bread flavor easily..



This metallic twist tie adds a different color and texture to the plastic candy pouch, making an ordinary container look more interesting.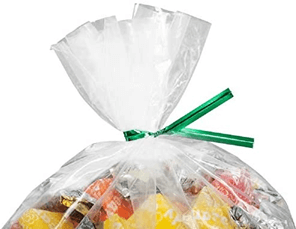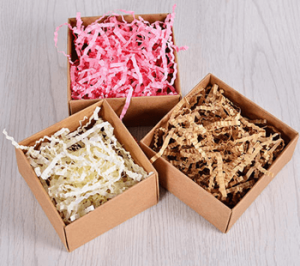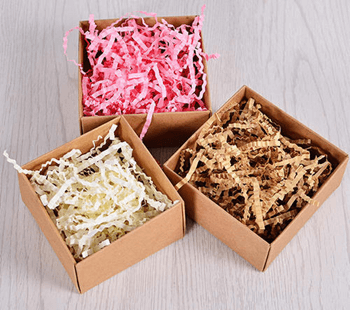 You can also use colored fillers inside your packaging, like the ones in this box.
enKo Products offers a wide array of low-cost labels and packing materials to help startups customize their packaging. Fit Small Business also has nifty ideas for unique packaging materials.
Use Your Brand on the Packaging
Your brand is represented by your packaging and logo, not just your product. Uniqueness and consistency are vital. Three to four out of five customers do not return to the same product even after having a satisfactory experience with it. Branding helps customers remember your merchandise, making it crucial to establishing customer loyalty.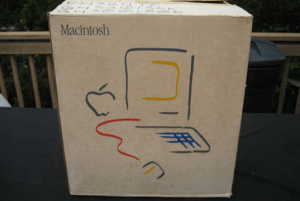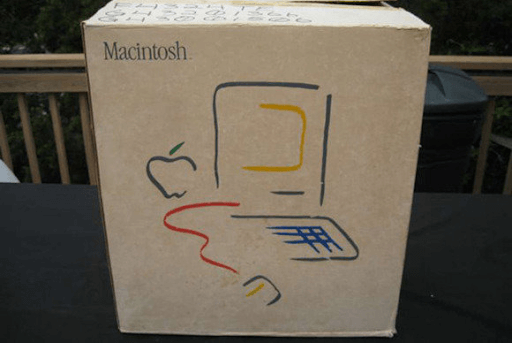 Speaking of being consistent with the packaging and logo design, do you know how early Apple computer boxes looked like? Apple is one of the most successful home businesses, with the Macintosh PC as its first product. One of the earliest packaging designs used by the company was white and had an Apple logo on it. Decades later, those two elements have not changed, but Mac boxes are now sleeker and classier.
Apple's branding durability: galactic level!
Please make sure to check out these other blogs on our website for more ideas on how to make unique packaging designs:
Don't Forget to Insert Promotional Materials
This packaging uses a glass container, an aluminum lid, and a colored label with matching fabric embellishment on top. All of these elements are considered eco-friendly. Green packaging never loses popularity and also saves costs.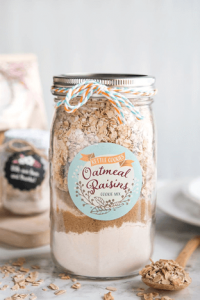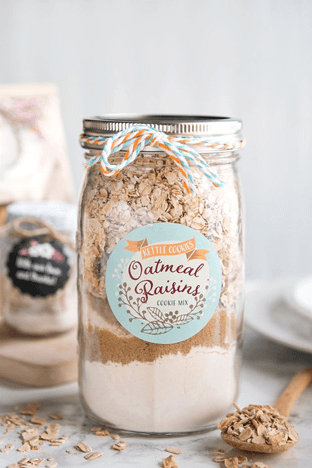 Consider Using Sustainable Packaging
The unboxing experience is a marketing tool widely used by online retailers to build a loyal customer base. It is rooted in the same psychological experience as when one's opening a mysterious gift box.
Online retailers ensure that their packaging is sturdy and that the product presentation inside brings a pleasant customer experience. They may include brochures, coupons, stickers, product samples and other promotional materials to establish their brand.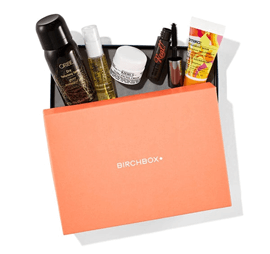 Birchbox is a brand of beauty products that prides itself on having one of the most successful unboxing campaigns on the internet.
Pay Attention to Detail
Lastly, add the finishing touches before you display that box on the shelf or ship it. 
Make sure that your logo is prominent in front.
Ensure that your informational labels are firmly attached.
Neatness is key. The product must be tightly sealed so it won't spill. The label must not be lopsided. Make sure that glue and dirt are not sticking out in odd places.
Ensure that the box contents are not easily displaced or broken during shipment.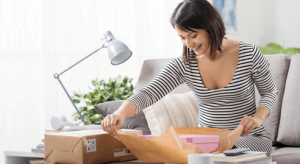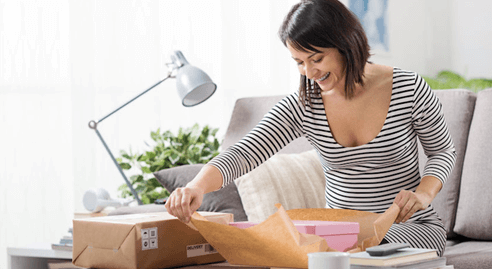 Conclusion
Custom packaging is an asset to growing businesses as it helps with branding and building a good client base. Eye-catching product presentations can be made even with inexpensive materials. Keep in mind that brands that put a premium on product presentations are more likely to be remembered by customers.