Location flexibility is one of the benefits of owning a home-based business. If you are moving houses for some reason, there's not a lot holding you back unless you're short of funds or prep time. And being in that situation can trigger a lot of anxiety.
We previously wrote a guide for home business owners to help them reduce the costs—and stress—of moving. There, we mentioned that spring is a good time to move, as it has advantages that you cannot find in any other season. In this blog, we elaborate on these perks further. However, spring moves have a few setbacks, too, so we also share some tips about dealing with them effectively.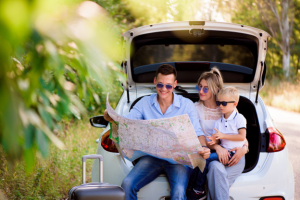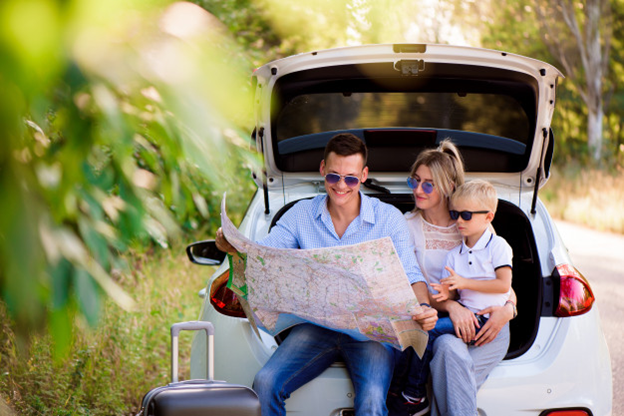 What Are the Advantages of Moving Houses in Spring?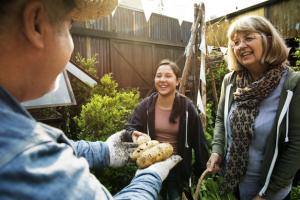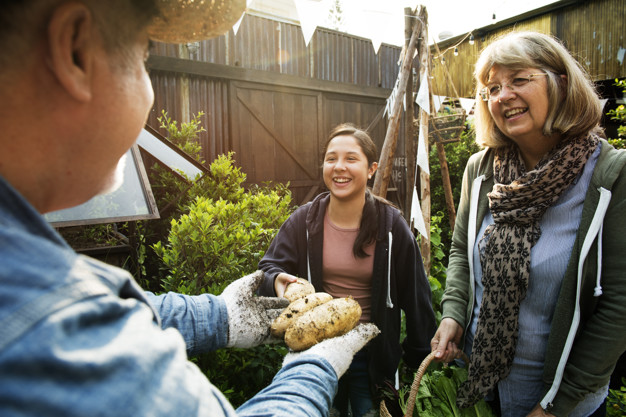 Springtime in the US covers the months of March, April, and May. The events happening during this season make it a convenient time to move, especially if you're running a home business and raising a family at the same time. So even if there's a pressing reason why you need to relocate amid your hectic life, doing it at this time of the year can make the process less painful.
Here's why:
1. School Requirements Dwindle In Spring
Spring break, the end of exams, graduation, and Memorial Day weekend all happen in these months. Children have less schoolwork to do, leaving you with fewer things to worry about when you prepare to relocate. If your kids are old enough, they can even help you organize things, pack boxes, and apply moving labels to save on costs.
Spring is also the best time of the year to settle school clearances and get ready to transfer your kids' credentials to a different learning institution, in case they need to. A spring move gives kids more time to get acquainted with their new neighborhood, school, and friends before the next term to lessen the stress of adjustment.
2. Springtime Is the Best Time to Sell Your Home
In the US, real estate prices go up as more properties are listed, and spring is the time of the year when most people sell their homes. If you sell your house in these months, you're more likely to get your desired price because the demand is equally high. 
3. Spring Days Are Sufficiently Long
"Spring forward" marks the end of daylight saving time. Spring days are longer than winter and autumn days, which means you have more time to use your outdoor space when you prepare to move. Packing your own stuff lets you skip professional movers' fees, and doing it in the daytime enables you to cut electric costs as well.
4. Spring Weather Is Great for Working Outdoors
The weather during the spring months is usually perfect for outdoor labor. It is neither too hot nor too cold, so it doesn't wear you out easily. You worry less about flammable materials bursting in the midday sun. The ground is not covered with slippery ice that can injure anyone carrying things into a moving truck.
5. You Can Declutter and Do Your Spring Cleaning at the Same Time
Spring cleaning is a yearly ritual in typical American homes. One of the things that you must do when preparing to move is decluttering, which lets you separate the essentials from the non-essentials, especially those that are costly to move. Relocating in this season lets you do both chores at once, saving you time and money.
6. Springtime is Ideal for Holding Garage Sales
Speaking of decluttering, don't forget to identify old stuff that is still useful while you're at it. One of the neighbors may want it, and if they do, you can get some money for it to help raise funds for your relocation.
Even though National Garage Sale Day is held in August, spring is still the best season for holding garage sales. At this time of the year, people are already sick of staying at home for long snowy periods. They're raring to go out and shop for bargains, and Americans just love good deals.
Keep in mind that the best time of the week for holding a garage sale is the early morning of Saturday. Weekend early-birds abound at this time. If you encounter competition, nothing stops you from holding a garage sale on other days, too. You can also take advantage of Craigslist and Facebook Marketplace to market your stuff in farther zip codes. Use labels on the items you're selling for proper identification and pricing.
7. Spring Weather Is Kinder to Family Members with Medical Conditions
In spring, pollen is the biggest environmental factor you need to watch out for because it can trigger allergies. However, pollen-induced allergy is easier to control and predict than the potential medical crises you can encounter in other seasons.
In the summer, heatstroke and dehydration can result from even a few hours of 95-105ºF weather, which we've seen lately in many states. These conditions are potentially fatal for people with heart ailments.
In the fall, environmental allergies abound, just like in spring, but they can be aggravated by the surging influenza cases.
During winter, the much lower temperatures can trigger joint pains in young people with autoimmune disorders and the elderly. Asthma attacks become more frequent. People can slip on the snow. Influenza also peaks around this time of the year.
You can help your family avoid these complications when you move in the spring.
8. Professional Movers Charge Less in Spring
If you prefer to use professional moving services than do a DIY move, spring is also the best time to call them. They give the best rates in January, but their prices continue to be low right before Memorial Day weekend due to low demands. Professional movers are also more likely to respond positively to price negotiations during spring than the summer months when considerably more people are moving.
9. Professional Movers' Timetables Are More Accommodating During Spring Months
Low demands free up moving trucks and drivers, so their schedules are more flexible during this season. Some of them are available even on short notice. Therefore, with a spring move, you can take more time to prepare, do some last-minute business and go to your kids' school events before you decide on a date.
10. You Have the Whole Summer to Take Care of Important Matters
When you move during springtime, you're not waiting long to be scheduled by the mover and wasting time. An early move also frees you up for the rest of the summer to do more fun things, introduce your business to the new neighbors, and help your family ease into your next life journey. By fall, everybody will be more than ready to be back to their usual.
All these benefits make spring the best time of the year to relocate. A spring move lets you maximize your resources and time. It also helps make your transition as seamless as possible.  
What Are the Disadvantages of Moving Houses in Spring, and How Should You Deal with Them?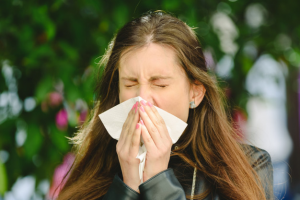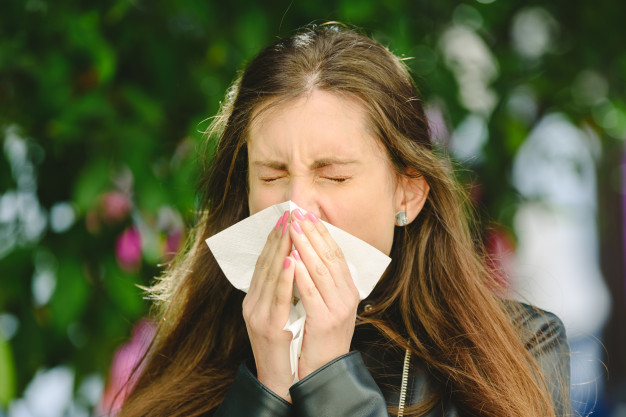 A spring move also has a few disadvantages, but they are minor and easily solved.
1. More Rains Can Come in Spring
There are more showers during spring, and they can dampen an otherwise trouble-free relocation. However, we live in an age when technology has gotten a little better at predicting the weather. You can minimize wet weather hassles by doing the following:
Take advantage of the movers' flexible times by waiting to schedule your move on a day you know is likely to be dry. Apps like AccuWeather and Weather Underground give reliable 7-day weather forecasts that can help you figure out your perfect moving date. 
If you don't want to wait until the last week to pick a moving date, you can weatherproof your boxes, furniture, and equipment instead. Stock up on extra stretch wrap and garbage bags, so you can protect your things in case the rain pours on moving day.
Park the moving truck as close as possible to your new place so you can avoid mud puddles when unloading your stuff.
2. The Roads Are More Congested at This Time
People travel more as soon as winter is over, so the traffic can build up to absurd levels during the spring months. Again, you can use technology, this time, to monitor the roads and watch for traffic patterns. Apps like Waze, Google Maps, and Apple Maps can help you with these tasks so you can plan your route early.
3. Pollen Can Be Everywhere During This Season
Blooming plants spray massive amounts of pollen in the air, so a lot of it is flying during springtime. Pollen can trigger allergies and asthma attacks. You can pollen-proof your stuff by doing the following:
Wrap rugs, furniture, and unboxed equipment with stretch wrap or garbage bags.
Leave your shoes outside of the house after doing your outdoor chores. Use cozy slippers inside.
Seal moving boxes before you take them out, making sure that all gaps are closed. H-pattern taping is enough, but you may use more tape if you think you need to. 
For your allergy-prone family members, keep a separate box for their emergency medicines and other needs. Make sure to label this box prominently.
No moving date is perfect unless you can foresee all possible problems and preempt them. Good preparation can help you iron out these glitches and stay on track during your spring move.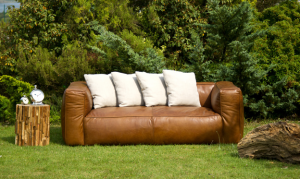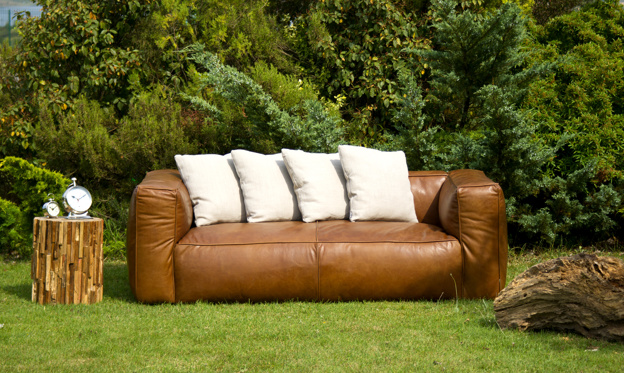 Moving houses in spring have many advantages compared to other seasons. They include reduced expenses, scheduling flexibility, comfort, and long adjustment periods. The problems are few and can be easily fixed. Advanced preparation is key to making your spring move as smooth as possible.