After the Christmas season, the next big shopping spectacle that will keep small business owners on their toes is Valentine's Day. Below we have some tips for small business owners to keep in mind as February is just a stone's throw away.
Though it started as a religious holiday commemorating the Roman Catholic martyr St. Valentine, it has now become irreversibly associated with romance and love. Thanks to traditional and social media, it has likewise become another excuse for people to shop and give gifts.
Small business owners must not miss this opportunity, which is why we wrote this article. Here, we talk about the most sold items on Valentine's Day and some time-tested ideas that can help you sell them.
But first, there are a few things you need to know about your demographic on Valentine's Day.
Who Does the Buying on Valentine's Day?
Statistics of the last decade show that only a little more than half of the American adults celebrate and buy gifts for their significant other on Valentine's Day. Despite that, retailers saw their total Valentine sales balloon to $27.4 billion in 2020, even amid the Coronavirus pandemic lockdowns! It eclipsed 2019's love day sales of $20.7 billion. And the trend was already steadily rising in prior years.
Why are Valentine's retail revenues increasing even though only half of the adults are shopping for love on hearts' day? 
Much of it has to do with the population's evolving practices, largely influenced by the media. For example, Amy Poehler's "Galentine's Day" still strikes a deep chord among single and paired-up ladies more than ten years after she first talked about it on Parks and Recreation. Digital marketing's increasing popularity among millennials, together with its emphasis on the importance of self-care and other relationships, is also a factor.
So Valentine's Day shoppers in the last few years can be categorized into the following:
Adults Celebrating and Shopping for Love
Yes, this is a real category on Valentine's Day. They make up 55% of adults in the US.
Adults shopping for their partners
They comprise 52-55% of this bracket of love day buyers, no surprise about that. Men outspend women $3:$1, which is no surprise, either. That's just how most of our society is wired.
But lo and behold—about one-third of men and one-fifth of women fess up giving gifts to multiple partners.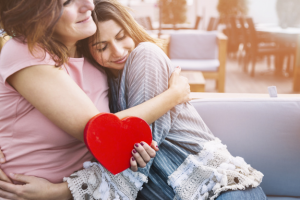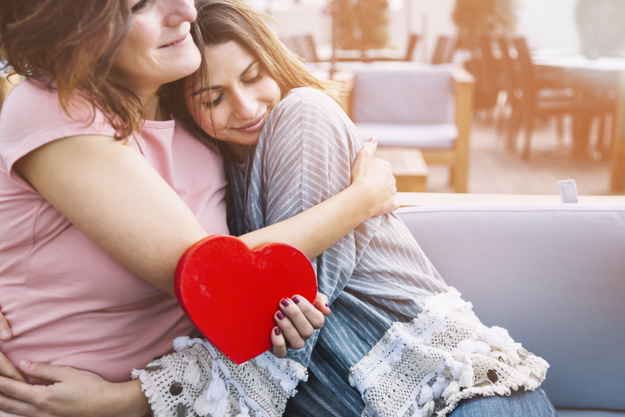 Gift exchanges between family members have also become a thing, and this category of shoppers makes up 15% of this subgroup. Rather than making Valentine's Day a lonely time for the singles, Americans choose to show affection to their other loved ones on this day.
In the US, friends, and co-workers are treated as part of the family. Extending Valentine's love for them has also become popular. People gifting friends and co-workers comprise 14% of hearts' day celebrants.
Parents who shop for their children's classmates
Some parents think of their kids' school friends as if they were their own kids, too. So if they treat their children during holidays, chances are, their children's "gangs" also get some of that love. These Valentine celebrants make up 7%.
Shoppers who give love to pets
Pets are likewise part of the typical American family. About 6% of love day celebrants give presents to their pets.
They are the people who are fools for love-shopping but can't really figure out their reasons for doing so. They make up the rest of the Valentine shoppers in this subgroup.
Adults Not Celebrating and Not Shopping for Love
Adding to the Valentine's Day revenue are the people who do not really plan to celebrate the occasion but want to spend for it anyway. They make up a third of the American adult population, and they include:
These individuals choose to go to the spa, dine out alone, travel, or get some other self-pampering treat.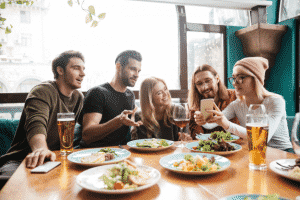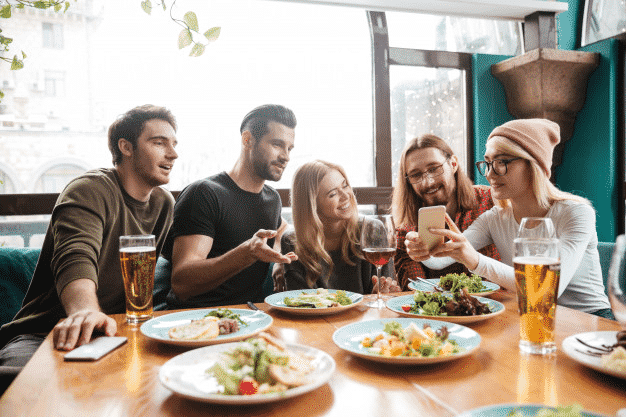 Some friends gather on love day without necessarily exchanging gifts. Some booze, good food, and sports are enough to get them talking about their families, careers, kids, and exes.
Speaking of exes, there are those who celebrate "the opposite of Valentine's Day" on Valentine's Day. Some of them send their exes some kind of finally-free-from-your-clasp token, a you'll-regret-not-having-me-around memento, or just anything that's a little vindictive. 
Again, yeah, they exist.
And People Who Are Not Valentine People?
They are the people who just don't find Valentine's Day exciting enough to bother about. About one-fifth of American adults belong in this category. C'est la vie.
So now you know what kind of people shop on Valentine's Day. If your local ties are strong enough, you may be able to identify who they are in your neighborhood. So look around and see what else you can use to customize your Valentine marketing strategy.
Where Are Most of the Valentine Marketing Taking Place and When Is the Best Time to Do It?
The modern world still has a traditional view of Valentine's Day. That is why most people still approach love day shopping conventionally, that is, by buying from brick-and-mortar stores.
Despite online shopping's increasing popularity, two out of three Valentine shoppers in the US prefer to go to department stores, thrift stores, florists, jewelers, restaurants, etc. to buy gifts or treat their loved ones. Yeah, Coronavirus pandemic notwithstanding. Only one out of three goes on the internet to shop or order food deliveries.
Therefore, having a physical store gives you an extra advantage, as you can use both offline and online marketing strategies for Valentine's Day. On the other hand, if you're selling exclusively on the internet, there are still a few things you can do to amp your hearts' day sales, which we shall share later on. Besides, more than 200 million Americans shop for this occasion, and one-third of that population still leaves online businesses a decent share of the market.
When Do Valentine Shoppers Do Their Shopping?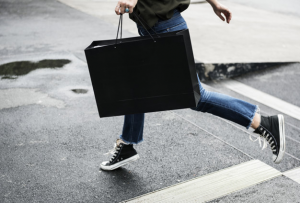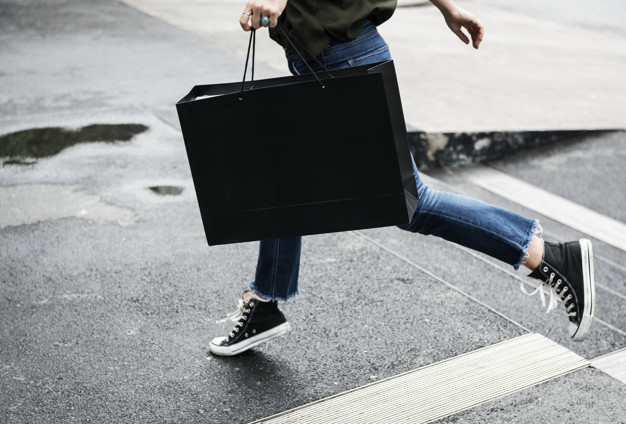 Surveys show that most Valentine's Day shoppers—about 4 out of 5—cram until the last week to prepare for this day. About a third of lady shoppers purchase or plan their gifts on or the day before, whereas almost half of the men wait until the last minute.
However, this is not a reason to slow down your Christmas-catapulted January marketing momentum. In fact, it is best for small business owners to start promoting their Valentine's happenings early. Most people who shop at the last minute do so on autopilot, and they normally decide about their purchases based on brand awareness and recall. So do your best to etch your brand into consumers' minds well before love day.
What Are the Most Sold Items on Valentine's Day?
Their order of popularity slightly varies every year, but in the last decade, the following have become the most consistent best sellers on Valentine's Day:
Confectioneries
Candies are the most popular Valentine's gift items around the world, and chocolate is the king of the pack. Cocoa, which was first traded in ancient Latin America, was highly valued by the Aztecs and Mayan elites.
Why Do People Give Chocolates on Valentine's Day?
Chocolate is known to be an aphrodisiac, though it also has a brain- and heart-healthy benefits. When the Latin American product reached Europe for the first time, it quickly became a favorite treat among the nobles and a passion-filled gift among lovers. Nowadays, chocolates are placed in heart-shaped packaging and labeled with sweet messages when given as Valentine's gifts.
Flowers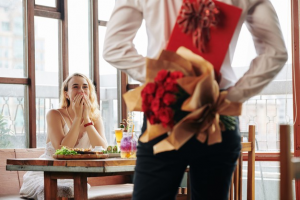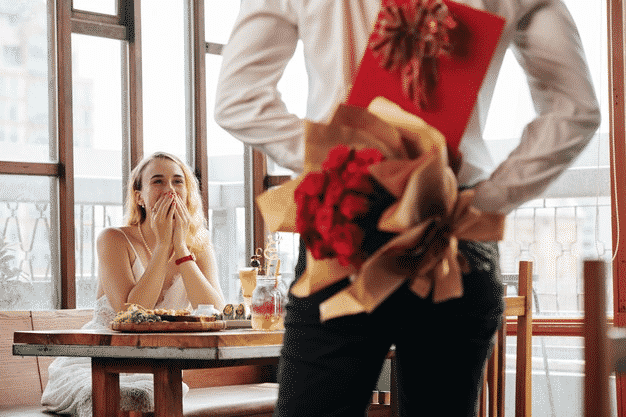 Flowers are also traditionally given to loved ones on hearts' day. They make recipients feel special and valued, so they continue to be popular Valentine's gift items.
Why Do People Send Flowers on Valentine's Day?
In biology, we were taught that the flower is that special part of a plant from which new love and life spring forth. The most sold flower on Valentine's Day is the red rose, which old Roman folklore associated with Venus, the goddess of love. For centuries, it has been the flower most commonly given by men to their beloved, and 18th-century European royalty made the practice even more famous.
In modern times, other flowers have also become fashionable gifts on hearts' day.
Pink roses, because they stand for love and gratitude.
White roses, because they symbolize the affection between married couples.
Carnations, because they also represent love.
Chrysanthemums, because giving them is like wishing happiness for the recipient.
And lilies, because they symbolize passion and faithfulness.
Regardless of what flower is sent on February 14th, small business owners should never forget that they are perishables that need to be packed as fragile items during delivery.
Greeting Cards
Sending love notes is an old custom that lets lovers know that they're in each other's thoughts. St. Valentine of Rome married Roman soldiers to their sweethearts in secret, which angered Emperor Claudius II enough to have him executed. According to legend, the beloved holy man became intimate friends with his jailer's daughter. Before he was martyred, he sent her a farewell note, signed with the words "From your Valentine."
Why Do People Send Greeting Cards on Valentine's Day?
The tradition of sending greeting cards on Valentine's Day started in 18th-century England. At the time, it became customary to send chocolates and flowers with love notes written on cardstock paper.
Today, American schools immortalize the Saint's words by encouraging young people to express their affection or appreciation to their special someone. They do this by making personalized greeting cards bannered by the line "Be my Valentine."
If your customers prefer to enclose a greeting card along with their order from your store, make sure to print the right address label to prevent delays.
Romantic Dinners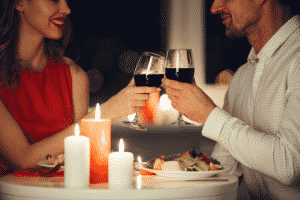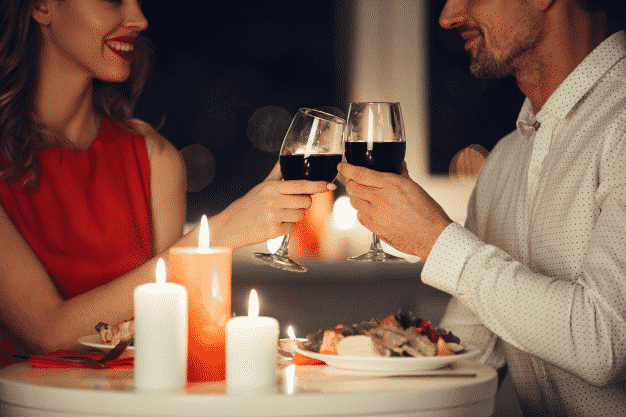 February 14th is a popular day for setting up romantic dates, engagements, and weddings. Romantic dinners are big reasons why babysitters are on call on love day.
Why Do People Go Out to Dinner on Valentine's Day?
Meals shared between couples are opportunities for intimate conversations. Evenings are the best for such talks because there are fewer distractions.
In the US, the most popular Valentine dining sites are French restaurants, followed by Spanish and Italian establishments. Steakhouses and wineries are also favorite stopovers during this occasion. Customers think that these places have the most romantic ambiance.
However, some couples would rather order in on Valentine's Day. The reasons range from babysitter unavailability to being stuck with something work-related. Popular among millennial couples are food apps and other online food selling sites.
Wine
Wine's connection to love, romance, and life is pretty much unbreakable. This intoxicating beverage is also associated with the Greek god Dionysus and his Roman counterpart Bacchus, the ancient deities representing fertility and grape harvest.
Why Do People Give Wine on Valentine's Day?
The sight of wine on a dinner table invites romantic feelings. Alcohol has long been known to loosen up inhibitions and act as a potent aphrodisiac. Red wine is the most popular variety sold on Valentine's Day. Like chocolate, it has powerful antioxidants that protect the brain and heart.
Homemade wines and beers are gaining popularity among young and middle-aged adults. When given as Valentine gifts, they are typically labeled with a personalized love greeting.
Gift Cards
Gift cards are prepaid cards with a particular value that can be used at specified business establishments. The most popular gift cards in the US today are Visa and MasterCard, followed by Macy's and Starbucks.
Why Do People Send Gift Cards on Valentine's Day?
Gift cards allow recipients to choose their own presents, sparing them and their givers from gift-dissatisfaction-borne tension. The custom of giving gift cards started in the mid-1990s, but only in the last decade did they become a popular Valentine's present. This is mainly due to their ties with online shopping and increasing friendly Valentine gift exchanges. Electronic gift cards can be sent to loved ones living far away. 
If you plan to sell gift cards of your products on Valentine's Day, don't forget to tag them with accurate barcodes. Selling at big retail joints may require UPCs and EANs, but you may use internally-generated Code 138 barcodes if people only need to use them at your own store. If you're issuing electronic gift cards, you may send an eye-catching colored QR code instead.
Jewelry
About one-fifth of Valentine gift-givers give jewelry. A small fraction of Valentine jewelry buyers purchase them as a self-treat. When people buy jewelry, their top concerns are its financial value and theft risk. Porch piracy can ruin a Valentine's Day experience as expensive items in the mail can attract thieves.
Why Do People Give Jewelry on Valentine's Day?
Jewelry symbolizes intimacy, not just great value. People who gift their loved ones with such pricey stuff are usually in the advanced stages of their relationships. The more valuable is the present, the longer must be the union. Engagement rings and anniversary jewels are very commonly given at this time.
Not all kinds of jewelry are appropriate to give, even to people in romantic partnerships. The wrong one can send the wrong message, getting the recipient panicking and running away. For example, rings signify deep commitment and can be misconstrued by an unprepared partner. Moderately priced earrings, necklaces, and bracelets are better for young, untested relationships.
Clothing
Clothes sent on Valentine's Day are usually intimate apparel or nightwear, which are fitting for a romantic getaway. The unboxing experience associated with this kind of present must be perfect, so impeccable gift-wrapping is key.
Why Do People Give Clothing on Valentine's Day?
Like jewelry, clothes given as gifts on hearts' day show depth, and intimacy in a relationship. Partners must know each other pretty well to figure out the kind of clothing that will invoke the right feelings on this occasion.
Perfume
Scents stimulate the areas of the brain dealing with emotions because they are directly connected to the olfactory nerves, which you use for smelling. Valentine's Day fragrances are popular gift items because of their standout packaging and because they invoke feelings of love, loyalty, passion, and appreciation for one's partner.
Why Do People Give Perfume on Valentine's Day?
When people give fragrances on love day, they pick scents that remind them of their affection for the recipients. Giving perfume on this occasion is like giving jewelry or romantic clothing. It is filled with intimacy, as it takes a certain level of closeness to know one's perfect body scent.
Gifting with Experience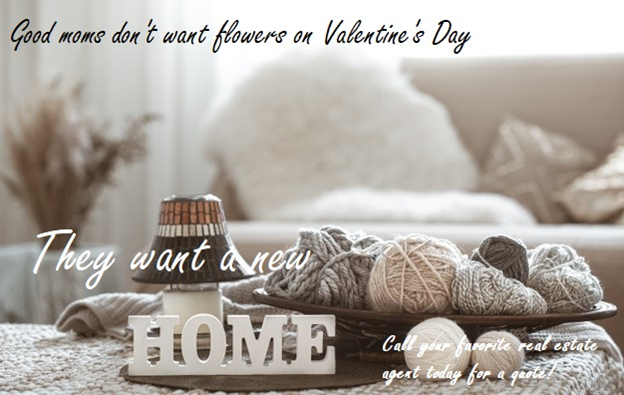 Various kinds fall under this category, with the most popular ones being romantic getaways and watching concerts. In the age of social media, sharing experiences online is an effective way of connecting, not just with one's partner but also with friends and family living remotely.
Why Do People Choose to Gift With an Experience on Valentine's Day?
Social media marketing has a lot to do with the rising popularity of this form of Valentine gift-giving. People experience FOMO—the fear of missing out—when they look at their peers going to locations they've never been to. It is now common for couples to explore new places together and splash their activities on social media. Additionally, common experiences form powerful ties between people.
Even if your products are not on this list, you can always make them relevant on Valentine's Day. You only need to connect them with the concepts of love, friendship, intimacy, and caring.
Of course, if you can't express your Valentine's ideas seriously, you can always inject some humor into them to get your customers checking out your merchandise.
What Marketing Strategies Should You Try on Valentine's Day?
As previously mentioned, there is a myriad of strategies you can use online and offline. Only your creativity and will can prevent you from successfully promoting your brand on Valentine's Day.
Also, keep in mind that January is not too early to promote your store's Valentine treats, even though most celebrants wait until the last minute to shop. Plant the seeds. You do not have to smother your potential customers with hourly reminders, but you should consider using all marketing platforms possible.
Spice Up Your Store
Tips for small business owners: heart-shaped hangings and red balloons, furniture, wall paint, and posters are Valentine's Day norms. You can try other colors to separate your store from the pack, but stick to pink, gold, and red-violet so people are not reminded of another occasion.
Colors are not the only interior design elements you can play with. The right messaging can also turn heads inside a packed mall. Pick your crowd. Couples? Singles? Anti-Valentiners? Find out what piques your chosen group's fancy, and don't forget to scout the competition.
If you have special offers during this occasion, make sure that the signs are written in big, bold letters, and the poster greets them at the door.
Hand Out Flyers
Flyers are marketing tools for both brick-and-mortar and online businesses. Again, choosing the right colors is critical. Red, pink, red-violet, and gold are still your best bets.
As for messaging, what can you advertise with flyers? Your options here are unlimited. You can offer special couples-only discounts, limited-edition items, loyalty cards, etc. Strum the strings of love and passion with your words.
Where you hand out your flyers is also crucial. You can turn any venue—even your PTA's meeting place—into Valentine flyer central, but try to pick one where the intent to purchase for love is high. Romantic restaurants, jewelry stores, candy shops, wineries, greeting card stores, and flower shops are good choices.
Give Them a Taste with Free Samples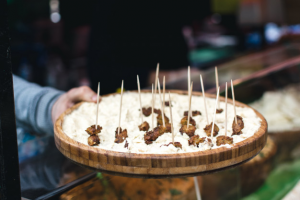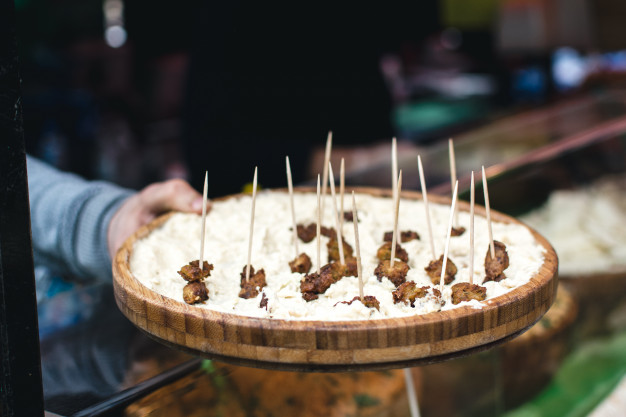 This is a great strategy if you're selling a consumable item. In our book, that's a long list.
If you're selling homemade food, you can make a special Valentine dessert and send free red-heart-wrapped samples during delivery. If your business is wine, you may hand out free samples of your best sellers and offer to reduce their prices on or around February 14. The crammers would love that kind of a deal.
You can do the same to any other consumable—candies, pastries, cheese, cologne, flowers, cosmetics
Yeah, even coffee. Remember when Clueless' Cher Horowitz played matchmaker for her teachers using coffee in a thermos? With a little creativity, you can turn any item into a Valentine blockbuster.
Let your customers sample your goods. Make a good first impression.
Make Your Social Media Page Work for You
A social media account puts your store where people are most active online. There's a whole lot of content types and sources you can choose from.
User-generated content has been a hit in the last few years. You can ask customers to send couple pics, date pics, love stories, etc., and reward the best ones with a prize. Set up a poll over pets, plants, love songs, cartoons, or anything that can get them to engage you.
As for your own content, you can flex pictures and videos of your store when packed with people. You can showcase your products and display social proof—pictures, testimonials, etc.—of buyers enjoying them. Throw in a little hearts' day special offer while you're at it. Post Valentine videos that can get them laughing, crying, or loving.
Wink at the Customers through Email
Emailing your customers at least a couple of weeks before love day is also a winning idea. Email marketing gives you the chance to thank your customers, personalize your promotional strategies, and subtly market your products.
Prefacing your email with a "Thank You" at the subject line is best, as loyal customers are less likely to classify your mail as spam or just another marketing hack.
Customer appreciation messages are always well received, especially if coupled with some promo gift. Offering discounts is a good move because about a third of Valentine shoppers plan to buy from discount stores.
Woo the Old-Fashioned with Snail Mail
In our blog, Save Time by Printing Postage Online, we mentioned that two out of three American customers still love to receive letters in the mail. You may email your favorite clients your appreciation, but following it up with snail mail will cement you in their minds.
Additionally, postal mail has some perks that emails cannot offer. Inserts like scented brochures and leaflets are always well appreciated, even more so if you include collectible stickers and product samples.
And who wouldn't want to receive a cute Valentine trinket in the mail or as a minimum purchase gift? Like email, snail mail also has a lot of marketing potential.
Turn Your Website into a Love Megaphone
It wouldn't hurt to design your website for the occasion. Here, you can include hearty popups, user-generated content, Valentine colors, and blogs to entertain your visitors. You can use interactive media to let them earn a special offer coupon that they can use at your store. Get influencers to promote your products if you're friends with any or if you can convince them with your hot freebies.
Offer Free Delivery on Valentine's Day
Many shoppers love pulling Valentine's Day surprises on their loved ones. You can help them set up these treats by offering free delivery right on the day itself.
You may check the delivery schedules of the three major US carriers, USPS, FedEx, and UPS. However, they are probably packed around this time. To ensure timely delivery, don't hesitate to check with other logistics providers and rider delivery services. And no one is stopping you from delivering the goods yourself or offering pickup.
In our blog, How Shipping Smarter Can Help Small Businesses, we mentioned some ways to make free shipping less costly for startups. Offering it after a minimum purchase and incorporating the delivery costs into the product's price is just a couple of strategies. If you register your business with USPS, you can avail of huge discounts on multiple shipments, especially when you avail of postage online.
Get ready for customers calling at the last minute. Remember that the bulk of your potential buyers are likely to do this. Advertise last-minute deals. Contract a reliable delivery service well ahead of time for these customers. Don't forget to negotiate prices with your logistics provider.
And if you feel like you cannot fulfill an order in a timely fashion, you can politely turn it down or offer an alternative delivery date.
Give a Truly Heart-able Valentine's Day Unboxing Experience
An awesome unboxing experience will imprint your brand deeply in customers' minds, helping you earn repeat purchases. But a nasty one may get you vilified on the internet.
Secure packaging is key. We talked about the best approaches to this task in our blog, How Small Businesses Can Securely Package Items for Shipping.
Once you've formulated a strategy for packaging your breakables and perishables, create your packaging design. Aside from cushioning the product, scented and colored newsprint paper can liven up the interior, along with other inserts. Bubble wrap is best used on liquids and glass containers, but the anti-static variety can protect flammables and electronic gadgets. Packing foam is best for insulating frozen perishables.
Reach Out to the Mature Audience Through Traditional Advertising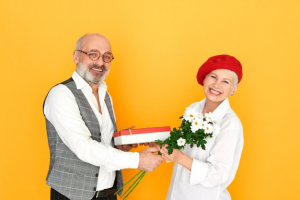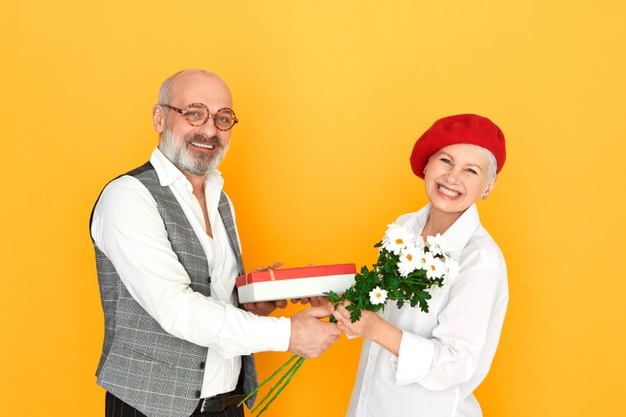 Another tip for any small business, don't forget the folks staying at home who are still not won over by the internet. These potential customers are mature, but keep in mind that many of them are well-funded, too. They probably just don't know how to celebrate Valentine's Day the modern way. 
Tailor your ads to make them sound very inviting to this demographic. Place promo tidbits on billboards, newspapers, magazines, radio programs, and TV programs. Keep them simple and relevant to the occasion. Don't overpromise.
However, these measures cost more than the marketing tools offered online. Try them only if you have the change to spare.
These are our tips for marketing your products on Valentine's Day. Unleash the magic of this occasion, and it will do wonders for your brand.
Valentine's Day is another big occasion that small business owners must prepare for as soon as the Christmas shopping frenzy wears off. These tips for small businesses will help hearts' day revenues to soar steadily as February is just a few weeks away.
Valentine's Day shopping is not anymore exclusive to couples, so your marketing strategy should appeal to a wider audience. Regardless of what product you sell, you can find relevance to the occasion by tying it up with thoughts of affection.
Inject creativity and humor. You'll never go wrong by emphasizing love and life on this day.