The Coronavirus Effect: Digital Marketing's Increasing Importance to Small Businesses
As we're writing this article, the LA Lakers just won the 2020 NBA Championship. Being long-time sports fans, it's hard to believe that the normally packed basketball stadiums would be reduced to a drab, nearly empty bubble this year.
Such is the Coronavirus' impact on our lives. Due to health restrictions, consumers became helplessly dependent on online shopping for most of their needs. It is no more exciting than cheering for your heroes as a virtual fan. The pandemic's multiple ripples raised digital marketing's importance to small businesses.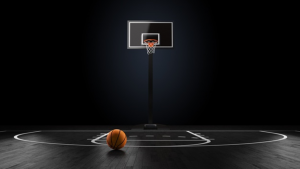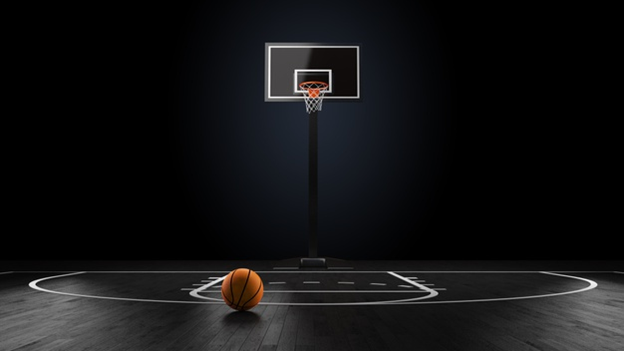 In this blog, we shall explore COVID-19's effects on commerce and the reasons why the internet is now an indispensable marketing tool. We also have practical tips for easing your business into the virtual world.
What is Digital Marketing?
Digital marketing is the use of various internet platforms to promote products, content, services and other marketable materials. Tools like social media, online ads, mobile apps, search engines, email, etc. are used to widen the market reach.
What is the Coronavirus Pandemic's Impact on US Businesses?
Various indicators show that COVID-19 has markedly affected commerce on four critical fronts.
The Coronavirus Disrupted Global and Domestic Distribution Networks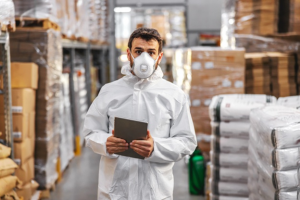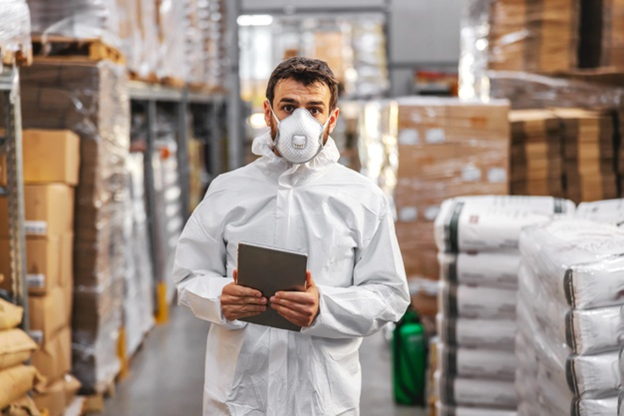 From China to the US, and from California to New York, challenges emerged as each region imposed strict travel restrictions. Statistics from financial consultancy firm Deloitte and the Institute for Supply Management revealed the following:
American manufacturers who depended on Chinese exports were the first to be severely affected by COVID's appearance in the Asian country. This created a domino effect within local supply chains. Of note, hundreds of US companies currently have business relations with China, with total US investments reaching $116 billion in 2019.
About 97% of US businesses have already been affected by COVID-related logistical disruptions, not just from China but also from other regions.
About 40% of domestic manufacturers expect to have longer production times.
Only 64% of businesses are confident that they will have enough inventories to support day-to-day operations.
To mitigate the problem, some establishments started switching to other suppliers.
Aside from the decline in the demand for non-essentials, many establishments also had to deal with customer defection from supply shortage.
The Banking Sector Made Significant Adjustments to Retain Profitability
The finance industry experienced losses as well, although they were less severe than those in other sectors. Ernst and Young Global Limited reported the following:
Many banks started to exercise small business loan leniency. While bigger institutions could absorb the Coronavirus' impact, smaller ones couldn't afford to defer loan payments without losing profit.
Loan losses are expected to reach billions of dollars by the end of the year due to mass layoffs and business closures.
60% of banks successfully staved off huge deficits due to significant shifts to digital services. Many started to accept bank account and loan application submissions online. The use of chatbots, mobile apps and video conferences reduced physical visits while personalizing services.
Flexibilities have been applied to help small businesses cope, but they were simply not enough for some. 
COVID-19 Drastically Changed Consumer Behavior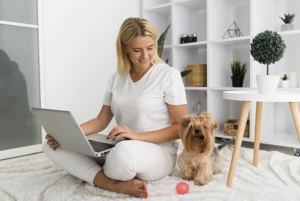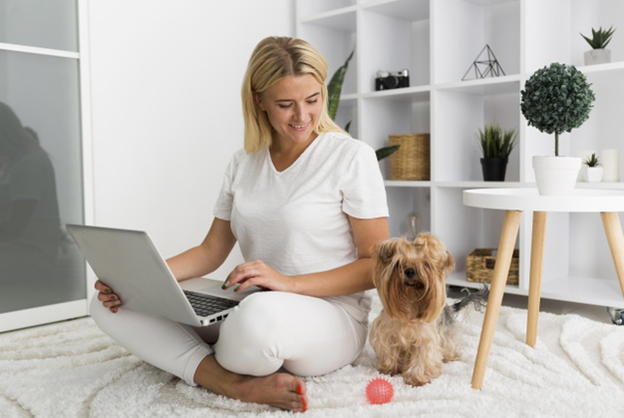 Due to health restrictions, consumers were forced to adopt new routines to carry out business and get supplies.
Preference for contactless services, e. g. curbside delivery, has increased. 
Digital entertainment subscribership spiked since the lockdowns began. This meant that, for many people, "essentials" did not just cover household necessities but amusement as well.
Shops that quickly ran out of supplies found their previously loyal customers jumping ship to the competition if the latter had what they needed. 
Most businesses with a digital marketing platform saw a 10% customer base growth. The top three buying triggers were value, availability and shopping convenience.
Three out of four American consumers say that they plan to continue this "new normal" in the next few years, or until the medical experts say that it's safe to go out again.
Small Businesses Reeled from COVID-19's Multifaceted Effects
Small businesses had been hit rather hard by the Coronavirus pandemic. PNAS academic experts reported the following changes just several weeks into the lockdowns:
Brick-and-mortar businesses suffered an employment decline greater than 50%. The most affected industries were retail, arts and entertainment, personal services, food services and hospitality. About 43% of US small businesses entered temporary closure, mostly due to markedly lower demands and employee health concerns.
In the Mid-Atlantic States, more than half of businesses shut down while the rest retrenched half of their staff. This region recorded the most number of COVID-19 cases in the US.
Establishments that remained stable were those that used digital technology to their advantage. Finance, professional services, and real estate were only slightly set back because they could easily shift to remote operations e. g. telework.
Additionally, McKinsey consultants reported that companies that were thriving despite the pandemic were using omnichannel marketing. Not only did they have physical stores, but they also used telemarketing and online platforms to sell.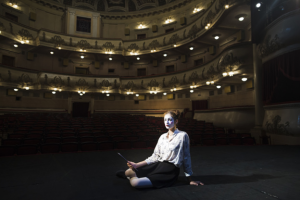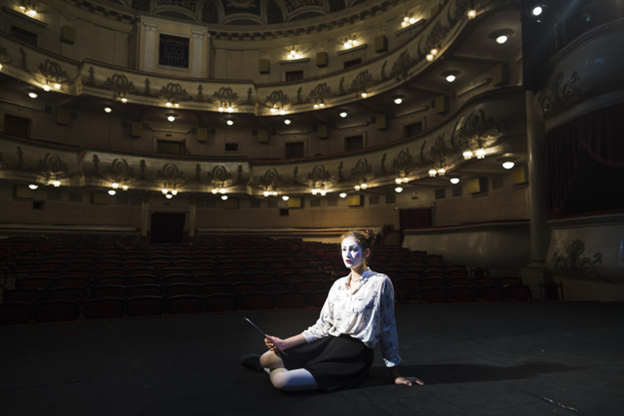 All of these COVID-related factors combined overwhelmed many small businesses. Clearly, commerce is another jungle where only the fittest survive. And to be fit, one needs to have adaptation-enabling tools, like digital marketing.
How Does All That Make Digital Marketing Important for Small Business Owners? 
It only makes sense. Most of the population is ducking for safety. If people cannot shop at your store, you must bring your store to them. And the internet is the right medium for you to do just that.
Digital Marketing Makes Shopping Convenient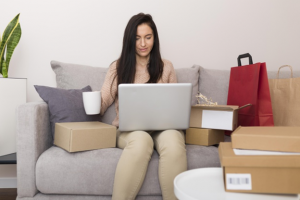 As we pointed out in Barcode Basics: A Simplified Guide for Startups, America is a highly wired country. Nearly every American adult under 65 uses social media at least once a month. Mobile workers take their shopping on the go, while those working from home prefer to buy most of their needs online.
Three in every five millennials use a food app at least once a week. Half of Facebook users purchase a product after seeing a Facebook ad. Buyer experience has changed since online shopping became a way of life.
Digital Marketing Lets Businesses Respond to the Needs of the Times
In one of our previous blogs, we mentioned that e-commerce revenue had overtaken that of physical retail in 2019. From the statistics we mentioned above, it is clear that the Coronavirus pandemic has further skewed the trend in favor of online marketplaces. This tool that used to cater only to the young crowd ended up solving the rest of the population's needs.
Families can order nearly anything online, from groceries to garage equipment.

One can send packages without leaving the house by using

online postage

apps.

Many health concerns can now be safely addressed through telemedicine.
Additionally, internet users have a choice about which sites and ads to view. Gone are the days when traditional media dictated norms that people simply conformed to. Consumers feel more empowered now because of internet marketing.
Digital Marketing Provides Equal Opportunities for All Businesses
Every website on the internet has an equal chance of drawing consumers' attention. Your success depends on how ingenious you are in using the myriad of digital marketing tools.
Search Engine Optimization
You can write your content in such a way that search engines can easily find them. Optimizing your pages increases traffic to your website and, consequently, exposure to your merchandise.
People easily recognize conventional advertising when they see it. The thing is, they're tired of it. In fact, 65% of YouTube viewers skip skippable ads. Conventional ads do not make people feel heard. And who loves making conventional ads? Big names like Amazon, Apple, Procter and Gamble, etc.
You can level the playing field by focusing your content on keywords relevant to your niche. Don't just choose any topic. Pick those that you know will interest your target market.
Write blogs that will feed, and not suffocate, people's minds. Link to relevant and credible sources if you're sharing expert knowledge. Combine your content with eye-catching graphics. You can boost your sales simply by bringing more traffic to your website.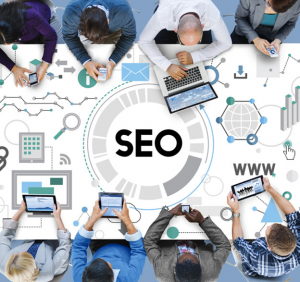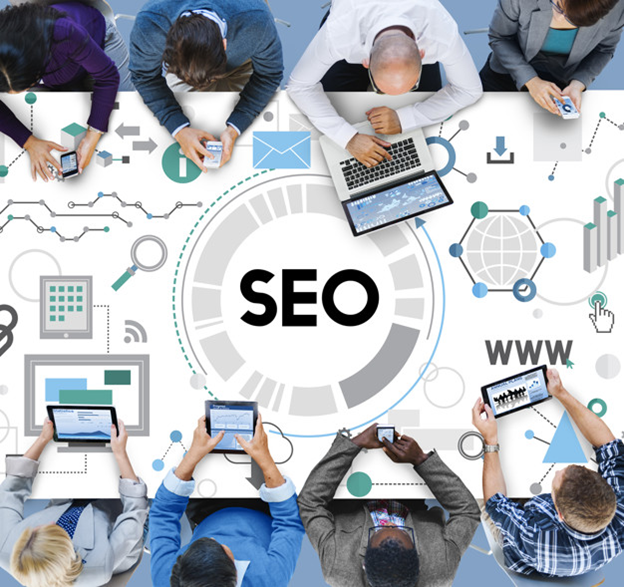 Online Ads
Unlike conventional ads, online ads aim to bring more value to internet users. When people surf the web, they usually look for something specific. They engage others if they have to, to make their searches easier. It's just like asking for directions when you're lost, and online ads are there to set you on the right path.
Traditional marketing strategies allow only one-way communication. This feature has become their main disadvantage in many ways because it is not sensitive to what people want and don't want. Online ads take care of your customers by giving them the information they need when they need it.
Additionally, online ads have a worldwide reach, which traditional ones lack. They can showcase your webpage to a lot more people. As we mentioned in our blog, Best Online Selling Sites for Beginners and Small Businesses in 2020, someone somewhere may want the products you're selling. Digital marketing is the tool for connecting you to those buyers. 
Email Marketing
Email marketing allows businesses to identify their market and directly engage them. Emails are the perfect vehicle to talk to your customers about your business edge. They also provide a cost-effective way of advertising, so you don't have to spend as much as market giants do. Additionally, small businesses can strengthen local community ties through email marketing, which is another advantage they have over national brands. 
Online Marketing Tools Enhance Strategic Flexibility
Responses to online ads and email marketing are automatically recorded and analyzed. What you find in the analytics can guide you in tailoring your content to your target customers. They can also help you determine how to reinvent some products, where to expand operations, when to scale down when you're overwhelmed by orders, etc.
Internet Marketing Has Excellent Investment Returns
This shouldn't surprise anyone. Six out of ten Americans are on Facebook, and social media has become a powerful customer care tool for many companies.
On its own, email marketing returns anywhere from $30-80 on every dollar spent. Seven out of ten consumers prefer email communication over TV, radio and phone advertising. Eight in every ten companies that use social media marketing outsell competitors that don't.
With the Coronavirus forcing most people to break their old shopping habits, small businesses have no choice but to swim with the tide. Digital marketing can give them enough tools to get back on the saddle and recoup their losses.
How Can I Start Digital Marketing?
If you're currently leveraging your social media account and getting positive responses, you're already doing it. You can just build on it by trying a few more tools.
Add Social Proof
In our blog, Why Use FOMO in Marketing?, we explained that the sight of others using a product makes people want to use it too. It's called the "fear of missing out," or "FOMO," and it is widely used in digital marketing.
An inexpensive FOMO-triggering promotional strategy is showing social proof. Evidence of real people having positive experiences with using a product can be more powerful than traditional ads. Social proof can be in the form of customers' positive feedback, photos of people using your products, user-generated content, etc.
Engage Your Customers through Social Media
As we mentioned above, social media has become a valuable customer care tool for many American companies. The Coronavirus pandemic has further raised its importance in business communication as establishments have no choice but to limit physical contact.
Facebook is the most popular social platform, followed by Twitter, Instagram, LinkedIn and YouTube. Create relevant, feel-good content in these sites and watch the audience's reaction. Communicate with people to get an idea of their purchasing triggers.
Make Shareworthy Content
Website-building tools let you customize your pages. Take advantage of this unique feature. Spice up your website with brilliant pictures, fun interactive elements and entertaining videos. You can do the same to your business social media account.
And of course, blog! If you were born a standup comedian, then blogging should be a piece of cake for you. But don't forget that people also surf the internet to learn something new. If you can quench the customers' thirst for knowledge without sounding like a robot, you can definitely blog.
Optimize for business-relevant keywords, and do so for both desktop and mobile marketing.
Make Your Website Convo-Friendly
If there's one thing that people like to do online, it's to interact. Haven't we all seen an introversive friend leaving comments in the oddest corners of social media? That's what your website should provide—a convo-enabling feel.
Aside from call-to-action buttons, you can create a space where people can give feedback on your products, services and content.
Do you want to engage them in COVID safety measures? That's actually a good start. Statistics reveal that customers now care about whether or not companies show genuine concern for public health.
Put ads and pop-ups, but make sure not to use too many. Seven out of ten web surfers leave a site and never return if it is too boring or oversaturated with ads. In our packaging design ideas blog, we discuss how to attract customers. Similarly, the use of different colors on interactive buttons can help increase website traffic and you will see which ones are clicked the most.
Don't Be Shy to Appear on a Webinar
The internet's main purpose before it was used for marketing was to educate people. And people are naturally curious! You'll be surprised by the kind of things they want to know about.
Are you in the animal food trade? Make a webinar about training dogs to smile. Tell your customers that it's happening, then go live on Facebook, YouTube or Zoom. Really, it can get a lot of positive responses.
Create a Targeted Email List
Email lists can be generated in several ways, as when customers make a purchase, click lead magnets, use live chat, etc. Just make sure to have a clear privacy policy when you build your list.
Email marketing provides you a convenient way of thanking your customers and informing them about upcoming offers.
Avoid flooding people's inboxes. It will make them mark your emails as spam.
Try Paid Online Ads
Lastly, if you can afford to go guns-a-blazing into digital marketing, you can always pay for online ads. You can do this on social media platforms, search engines, affiliate sites, etc. The main advantage of paid online ads is that they give you access to analytics, which can help you tailor your strategies to your target market's preferences.
The good thing about some of these tools is that they are inexpensive. Think of spending more only when you're convinced that you're ready for it.
Conclusion
The Coronavirus pandemic has made a wide-ranging impact on both businesses and consumer behavior. From recent trends, companies taking advantage of digital technology are more likely to outlast this crisis than those that remain inflexible. We have explained here the various benefits of online marketing and its practical applications. We hope that we have, once again, given you highly useful business information.