Thanksgiving signals the start of the yuletide season in the US. People take advantage of the Black Friday and Cyber Monday deals filling the ads even before Turkey day.
Traditionally, Black Friday sales take place in brick-and-mortar stores, while Cyber Monday is saved for e-commerce and 3rd party marketplace. Increasing competition blurred the lines in the last few years, so that now, many online sales start much earlier. Additionally, shipping demands rise steeply around this time due to the shift to digital shopping.
Indeed, these are busy times for retailers, and startups are caught unaware of what goes on when they're behind the counter and not in front of it. Here, we're sharing 12 easy tips to help growing businesses survive these post-Thanksgiving spectacles.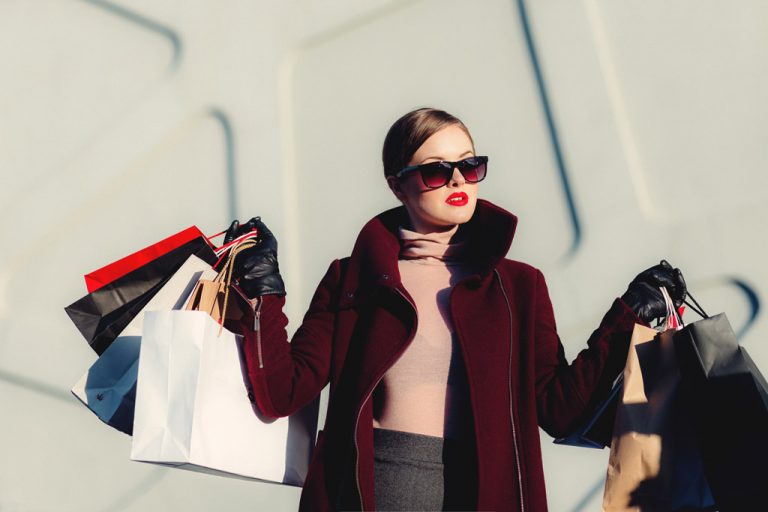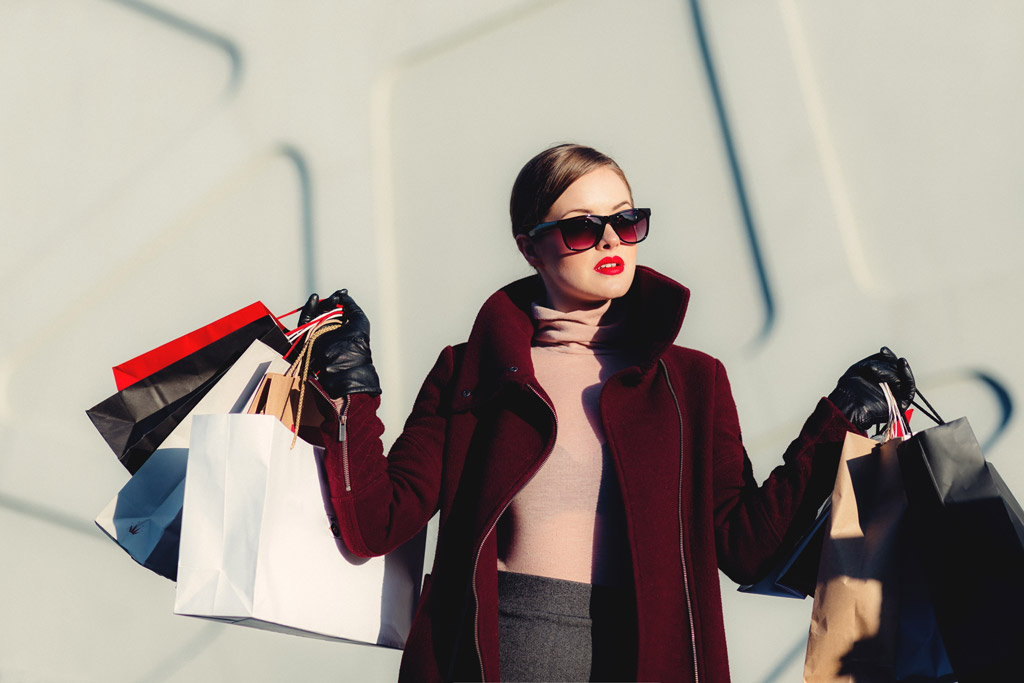 01
02
03
04
05
06
07
08
09
10
11
12
12 Ecommerce Shipping Tips
Prepare for Much Higher Shipment Volumes
Online shopping has gained importance in the last few years for several reasons.
Heavy use by millennials and Gen Z-ers

Health restrictions

Avoidance of road traffic

The advent of digital marketing, which appeals to people of all ages
And many others. The preferred fulfillment method is shipping to home, primarily due to convenience. Stock up on the following shipping supplies:
In many places, Cyber Monday starts as early as Black Friday, and Black Friday starts right after Halloween. Most retailers take advantage of the November shopping frenzy, and no one wants to be left out of the competition. Offering Black Friday and Cyber Monday deals early ensures high sales volumes and increases clearance of soon-to-be-out-of-season items.
Since you'll be dealing with a lot of clients asking questions, it's best to be prepared. Have customer support on standby for most of the day. People also need technical support, especially for using electronic items. So someone must be available online and on the phone to answer such product inquiries.
Do not neglect these queries as they are some of your best product-pitching opportunities. Customers can churn if they don't get the answers they need when they badly need them.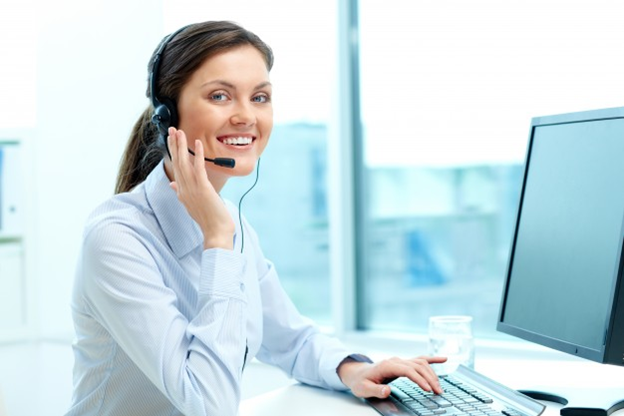 Get Your Website Ready for Increased Traffic
Website crashes are very real on Black Friday and Cyber Monday. Disappointed customers can abandon their carts and switch to the competition when this happens. So you better get your online store ready for the traffic.
Coordinate with your technical team to see if there is a need to install cloud-based data services, database backup and updated software. Check on your web server and with your website host to make sure you can accommodate traffic surges. Ensure that your online shipping features are working perfectly.
On the business side, you might want to consider installing lead magnets where customers can voluntarily submit their email addresses. Double-check your UPC and EAN barcodes, ensuring that they retrieve the right information. Activate online analytical tools, which can help in planning future digital marketing strategies. Do not forget to make your website both branded and holiday-ready.
Ensure Continuous Product Supplies
People are FOMO-prone on Black Friday and Cyber Monday. Shoppers don't want to miss out on 75% discounts on typically expensive stuff. Timed deals and limited-supply sales abound.
If you're using the same marketing strategies, you better fill your inventory and get ready to deliver. The last thing you want is a couple of customers jumping ship to the competition just because your top sellers ran out. Remember that this is a season for buying in multiples and fast.
Contact your suppliers to ensure that you have sufficient stocks. Use a good barcoding system to organize your inventory and help you record and retrieve information efficiently. Make sure your barcode labels are clear and wrinkle-free.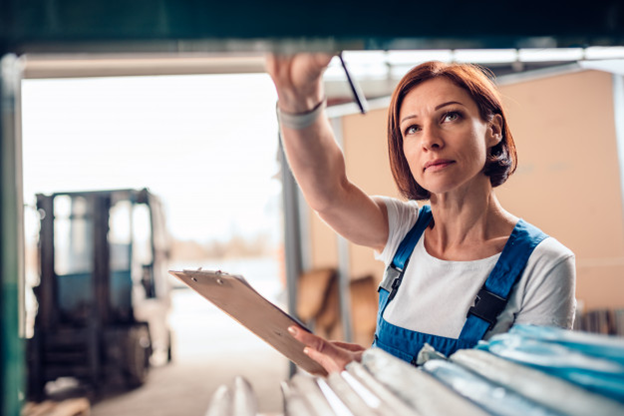 Note Various Carriers' Shipping Schedules
Thanksgiving is considered a holiday, but Black Friday and Cyber Monday are not. The timing of these events affects delivery dates. USPS, FedEx and UPS have their own shipping schedules throughout the year, which they may revise as each holiday approaches. 
It's always better to stay on top of these things. Check out the following links to this year's holiday shipping deadlines for the three major US carriers:
Other logistics providers may also have their own schedules, so it's better to call for them early.
Offer Free Shipping Whenever You Can
Shipping costs are part of the deal. It won't feel like Black Friday or Cyber Monday if you don't offer free shipping or render discounted quick deliveries. Ship smarter with the following strategies:
Check with USPS, FedEx, UPS or any carrier of your choice to see what discounts they offer for small businesses. For example, USPS charges lower rates when you register for the IMpb barcode as a small business.
Use online postage apps like

Stamps.com

and

Endicia

, which can further knock off prices for big shipping volumes.

You can give your customers the optimum service class when you've secured lower logistical fees.

You can try incorporating the delivery costs into your final product price before offering free shipping.
Print postage online, rather than getting your packages to the carrier's office. It will help you save time and stave off confusion about your adjusted delivery costs. Offer free shipping only when it lets you stay within budget.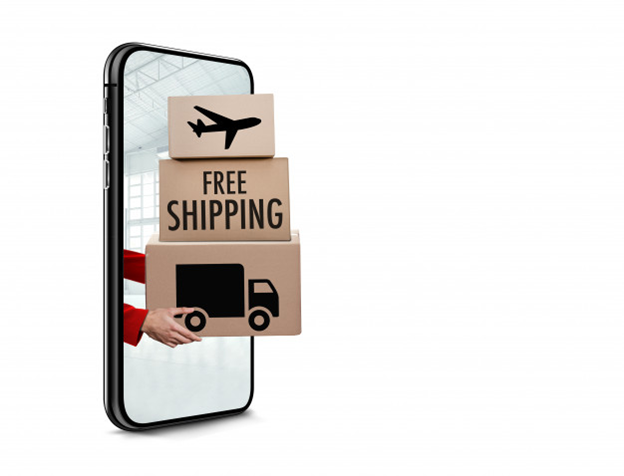 Prepare to Pack Multiple Product Types
Well, Black Friday and Cyber Monday aren't the biggest shopping days of the year if people aren't buying. Customers expect massive discounts on anything and everything, and purchase intent is high. Get ready to ship a wide variety of products, from metal pizza peel to amber glass soap dispenser.
In our blog, How Small Businesses Can Securely Package Items for Shipping, we shared a comprehensive guide for packing different products for shipping. You can ship fragile items like glass spray bottle for essential oils and sharp kitchenware like pizza peel 16 inch by following these steps:
Use boxes that are 2-3 inches bigger on all sides than your product.

Consider double-boxing heavy and fragile products, especially if you're shipping multiple items together.

Pad generously with

newsprint paper

, foam or

bubble wrap for packing

. Do not pack too tightly, and make sure that the box flaps can be closed unbent after you pack.
Print two 4 x 6 shipping labels. Attach one outside of the package and put one unpeeled sticker inside.

Rollo fanfold labels

can help you duplicate these stickers more efficiently.
Use

fragile stickers

and this-side-up stickers when appropriate. Check with your logistics provider if they will charge extra for special handling.

Make sure that the package can withstand the shake test.
You can read our blog for other tips on safely packaging items for shipping.
Protect Your Customers from Porch Piracy
Black Friday and Cyber Monday both fire up the opening of the holidays. Like we've said before, package theft incidents also become more frequent at this time. Like it or not, customers hold retailers responsible for most cases of porch piracy and cargo pilferage. So it would be prudent to take extra precautions to protect them from these crimes.
Some of our suggestions are:
Posting about package theft awareness on your website.

Offering package tracking and insurance to customers.

Offering to deliver only on weekdays when the customer is at home.

Asking if they would be ok with office delivery or store pickup.

Ensuring the accuracy of your shipping labels.
USPS, FedEx and UPS have specially designated locations for package pickups. FedEx offers unique arrangements for vacationing recipients. Amazon offers Amazon Key to its customers. You can ask your buyers if they would be willing to sign up for these secure delivery services.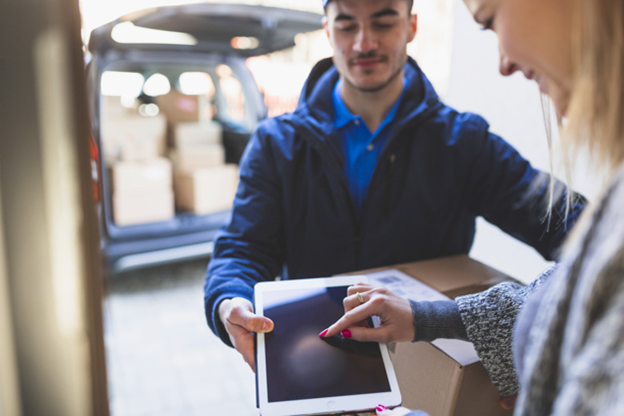 Create the Perfect Unboxing Experience for Your Customers
People largely take advantage of Black Friday and Cyber Monday deals to do early Christmas shopping. They are sentimental and in the mood for gift-giving around this time. Holiday-themed packaging design is likely to entice them.
For online retailers, this is the perfect opportunity to start giving their customers a memorable unboxing experience. Branded packaging will help them view your products and company positively, increasing the likelihood of repeat purchases.
We wrote a short guide for startups on making good unboxing experiences, even on a budget. For Thanksgiving and Christmas, some of our tips are:
Using mild seasonal scents, if appropriate. Books, cosmetics and food may be packed with a little bit of scented paper.

Using generic boxes if you cannot afford customized ones. Put your business logo and slogan on your shipping label and the interior surfaces of your boxes. Use colored paper fillers to complement newsprint paper, preferably the kinds with the hues of your brand.

Using stickers and other inserts to send the right message.

Blank sheet labels

can help you create discount coupons, collectible stickers and more.

Ensuring timely and secure delivery.
Check out our blog for more budget-friendly unboxing tips.
Consider Starting a Loyalty Program
Loyalty program memberships increase around Black Friday and Cyber Monday. People do not just buy when they spot a good deal. They are also willing to stay with brands offering them future discounts.
Since Christmas is just around the bend, they will take advantage of your discounts sooner rather than later. For shops with loyalty programs in place, this is the time when the real Black Friday and Cyber Monday profits come in.
So opening a loyalty program before Thanksgiving will not only help you retain customers. It will also boost your sales in the next 2-3 shopping-filled months. You can insert a loyalty program application in your package or email one to the customer after completing the checkout process.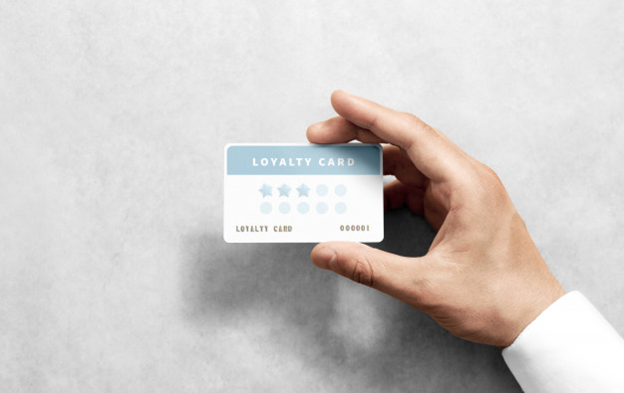 Prepare Flashy Cart Abandonment Emails
Website lags can shift your customers' attention somewhere else. So cart abandonment happens a lot during Black Friday and Cyber Monday sales. Prepare for this by having a well-designed cart abandonment email template ready.
There are many ways to entice them to complete their purchases. Offer additional deals like free shipping and 1-year loyalty program membership. Give a limited-time super-deal. Apply attractive colors to your emails. Do whatever is within reason to attract customers back and keep them from churning.
Have a Solid Return Policy Well Displayed
Finally, product returns also increase after Black Friday and Cyber Monday. Innocent buyer's remorse and the more deceptive act of wardrobing abound during this time.
Product returns not only result in failed transactions but also incur expensive send-back shipping expenses. That is why it is important to have a solid return policy and have it clearly displayed by the time these shopping-heavy days come.
Not everyone can afford to have generous return policies. However, it is prudent for business owners to tactfully and promptly deal with the customer if he has a valid reason for returning a product.
Here are some tips that can help you reduce product returns:
Make accurate descriptions and vivid photos of your products online.

Post product reviews, good and bad, on your website.

Package mail-order items securely.
Read more about similar tips in our blog, How Small Businesses Can Minimize Product Returns.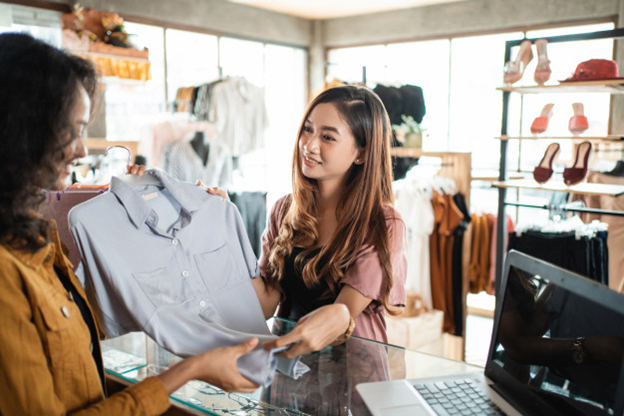 Black Friday and Cyber Monday are America's busiest shopping days. With online shopping becoming increasingly popular, shipping demands are also rising. Small business owners must plan thoroughly to ensure the best brand experience for every customer. We shared these 12 easy tips exactly to help you steer your business successfully through the holidays.
Happy Thanksgiving and Be Prepared for the Biggest Sales of the Year!