In our blog, 2020's Best Online Selling Sites for Beginners and Small Businesses, we discussed the various online sites that startups can explore. We mentioned that it could be very competitive to start on platforms like Amazon. Adding to the challenge is the fact that their requirements from full-time sellers are not straightforward. One of them is the need for a UPC and EAN for listed products.
Here, we will explain further what these barcodes are, what they mean and how to get them for any merchandise.
We introduced the Universal Product Code (UPC) in Barcode Basics: A Simplified Guide for Startups. It is a barcoded number assigned to a retail product, used to facilitate transactions at the point of sale. The UPC-A is allocated specifically to merchandise registered in the US. On labels, they look something like this: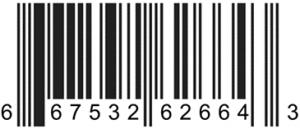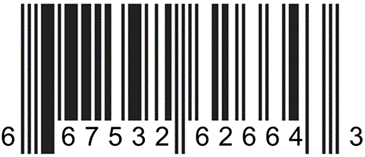 The barcode is the machine-readable form of the numeric string below it. On their own, these two elements are meaningless. However, a standards-setting body, Global Standards 1 (GS1), assigns them to data about specific products. The UPC-A in this example is allocated to Bath and Body Works' 8-oz Twilight Woods Lotion.
The numeric string here has 12 digits, which is the item's Global Trade Identification Number (GTIN). The 12-digit GTIN is typical of a UPC-A barcode. Other UPC systems exist, and they have different character lengths so they can be imprinted on different product and packaging types.
In a 12-digit GTIN, the first 11 digits are product identifiers. The first 6-9 digits make up the company prefix, the length of which depends on how many products the establishment intends to register. The last 2-5 digits comprise the product reference number assigned by the company in coordination with GS1. In this example, the company prefix is 667532, while the product reference number is 62664.
The last digit is the checksum, which ensures that the entire string is not tampered. Here, it is the number 3. It is not randomly generated but computed based on the preceding digits.
When a product is registered with GS1, company and merchandise information is required. The latter includes the product type and characteristics, such as size or quantity, color, scent or flavor, etc. Every variant is assigned its own UPC. Therefore, when a UPC-A barcode is scanned, every retail place in America will pull up information on exactly the same product.
What is the Recommended Size for Printing a UPC Barcode?
The UPC barcode's nominal size is 1.469″ x 1.02″. You can scale it up to a maximum of 2.938″ x 2.04″, or down to a minimum of 1.175″ x 0.816″. To prevent reading errors, always use the appropriate label size and ensure that the width-to-height ratio stays the same.
The European Article Number (EAN) is also a barcoded numeric string assigned by GS1. It originated from Europe but is recognized elsewhere, so it is also called the "International Article Number."
The most commonly used EAN system has a 13-digit GTIN. Its first three digits make up the GS1 prefix, a number assigned to the GS1 member country where the manufacturer registered its product. For GS1-US-registered products, GS1 prefixes always start with 0. The GS1 prefix is incorporated in the first 3-5 digits of the company prefix.
For UPCs assigned by GS1-US, the UPC-A and EAN-13 barcodes are identical. This is because they differ only by the presence of zero in the leading digit. The last 12 digits of the EAN-13 are the same as the 12-digit UPC-A GTIN.
The EAN-13 assigned to Bath and Body Works' 8-oz Twilight Woods Lotion is illustrated below. Note that the bars and spaces' widths and placement are identical with those in the UPC-A above, and the numbers almost match except for the leading zero.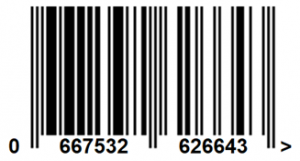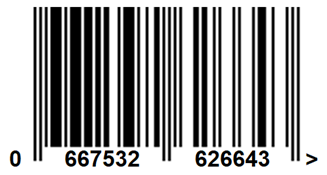 International retailers may choose one system over the other. You must ask your preferred establishment which one it accepts before you start getting barcodes for your products.
How Do I Obtain a UPC/EAN for My Product?
In the US, there are two ways by which you can get a UPC, as explained below.
Register with GS1-US
The following are the steps for registering with GS1-US:
Apply for a company prefix. Again, the length of this numeric string depends on the number of products you want to register.

Assign product numbers. Like the company prefix, the fees depend on the number of distinct items you register. There is a signup fee, as well as an annual fee. GS1 partners up with private barcode makers, and their consultants aid applicants throughout the process.

GS1 issues the digital files for the barcodes. You can incorporate them directly on your

packages

if you haven't made them yet. Otherwise, GS1 partners can supply preprinted stickers to you, which you can reprint as needed using thermal labels.
You can accomplish the entire process in a single workday once you complete the paperwork. An EAN is obtained in a similar fashion.
GS1-US UPC fees are summarized in the following table:
| | | |
| --- | --- | --- |
| No. of Products | Total Licensing and Barcode Fee (paid upon registration) | Annual Fee |
| 1-10 | $400 | $50 |
| 1-100 | $1,000 | $150 |
| 1-1,000 | $3,500 | $500 |
| 1-10,000 | $8,500 | $1,300 |
| 1-100,000 | $13,000 | $2,100 |
How many UPCs should you get? Take it from these two examples:
Suppose you're making ice cream in five flavors and offer it in two quantities. Each one is considered a variant of your product, so you should get 5 x 2 = 10 UPCs.
If you make ten flavors and offer them in two quantities bundled in two different combo packs, you have 40 variants, each needing a UPC. Instead of getting only 40, for which you will be charged $1,600, you may be advised to get 100 so you can pay a smaller fee. It also gets you 60 more UPCs that you can reserve for upcoming products.
You can customize your barcodes by printing the bars in another color or adding graphics on the side. Just make sure to stick to the allowable sizes, maintain good color contrast and keep the middle part unobstructed. The widest contrast is obtained from printing the barcodes in black on a white label.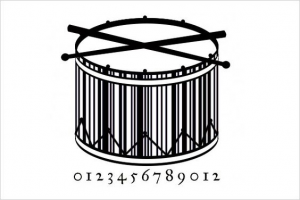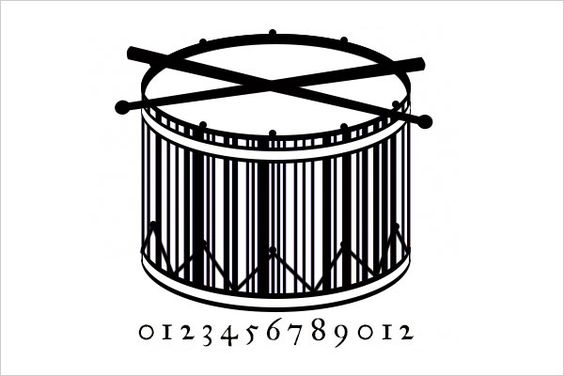 Some consider the GS1 pathway to be more of "renting" than buying a UPC because of the annual fee. GS1 fees can also be rather steep for startups. Meanwhile, others find it convenient to just buy from third-party providers.
Purchase from Third-Party Barcode Vendors
Third-party barcode providers sell UPCs that were registered before 2002. How this became possible is a long legal story, which we shall not tackle here.
Currently, a GS1 UPC-A can go for as high as $40 per code, renewable for $5 every year. In contrast, a third-party vendor UPC-A can be as cheap as a dime, and there are no annual fees required. 
While there are reputable barcode vendors, scammers also abound. For example, there have been reports of third-party vendor UPCs being rejected by Amazon because GS1 does not recognize them as legitimate. If that happens to you, Amazon can suspend or revoke your selling privileges. So be very careful when buying barcodes outside of GS1.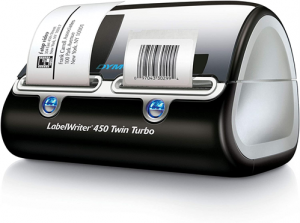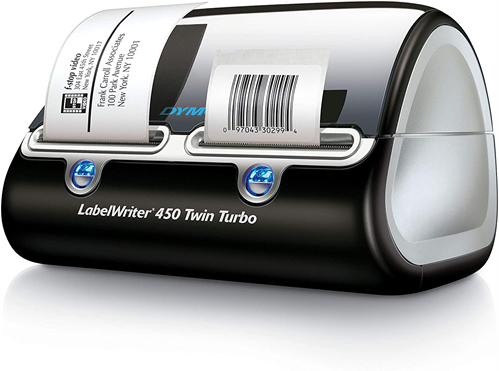 Should I Get a UPC/EAN from GS1 or a Third-Party Vendor?
The safest way to obtain retail barcodes is to go straight to the source, which is GS1. However, their prices do tend to be rather prohibitive for startups. Below, we have compared the advantages and disadvantages of each pathway so you can decide which one is better for you.
Pros and Cons of Registering with GS1
Pros
You are assured that your UPC barcodes are legitimate and will be accepted by all major US retailers.

You have the services of a consultant who can guide you through the application process and help ensure that product number assignment is error-free.

The UPC is registered under your company name, which brings prestige to your brand.

You help maintain transparency and professionalism in global business communication.

You are issued the barcode's digital copy, so you can print more when you run out of labels.
Cons
GS1 will need extensive information about your company and products.

Fees are expensive.

The process is not straightforward and may take time.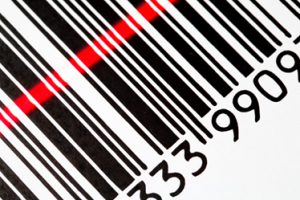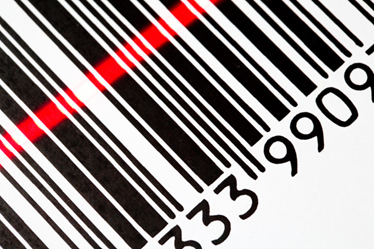 Pros and Cons of Purchasing from Third-Party Barcode Vendors
Pros
Fees can be very cheap.

The process is quick. Most transactions can be as simple as an ordinary digital image sale. 

Some don't require much information about your company and merchandise, so you have more privacy.

You can reprint images at your convenience. 
Cons
There's a risk of encountering fake barcode sellers. Using fake barcodes can have severe consequences.

The product is registered under another company. Buying someone else's barcodes will not help you make a name for yourself.

You might make mistakes in allocating the numbers. 
As you can see, there are good points and counterpoints on each side. You can decide based on your company's needs and the chances you're willing to take.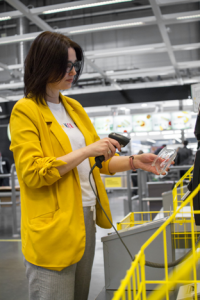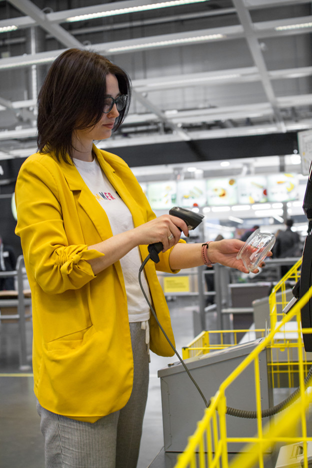 Obtaining a UPC or EAN for your product is another task that you must clear if you want to start selling in major US retail stores. You can get them from GS1 or third-party providers of your choice. Both pathways have their advantages and disadvantages, and only you can determine which one answers your needs better.
Let enKo Products Respond to Your Barcoding and Packaging Needs
Designing your packages can be fun when you have reliable, high-quality materials. At enKo Products, we supply the following to answer your packaging and barcoding needs:
Check out the enKo Products store today and find some astounding deals!