We recently covered the barcode basics, explaining how these ciphers work, their benefits and the most commonly encountered types in US retail. We also discussed ways to get a UPC and EAN, two of the most important retail barcodes.
If you already have a few barcodes for your business, the next thing to do is figure out the best and most cost-effective way to print them. Neatness and creative presentation attract more customers, and barcodes add a touch of professionalism. Entrusting the task to someone else would be costly, so it falls squarely on your shoulders.
In this blog, we deal with printing quality barcodes so you can make the best impression on your customers.
What are you printing the barcode for? 
Are you preparing business papers, like letters, bills and tracking documents? These may look like ordinary printouts, but barcodes need a suitable printer to look crisp.
Are you making product labels? If so, what kind do you need? Do you require shelf tags, inventory stickers and UPC labels? Or do you need something that you can sew on a shirt or pair of sneakers? These product labels will require different materials and printing techniques.
Will you be making shipping labels, receipts or tiny container tags? These printouts will entail different approaches.
Will you need identification for your employees, loyal customers and visitors? You have plenty of options for this task.
Knowing your barcode's purpose will help you figure out what materials and equipment you'll need.
Barcode Printing Tip #2: Consider Customizing Your Product Barcode
If you're placing the barcode on your product packaging, you should think about making a unique design out of it. Creative barcodes attract buyers and impact online product reviews positively.
You can customize your barcode using dark non-black colors on the bars, adding side graphics or transforming it into an eye-catching, feel-good image. Just make sure that wide contrast is maintained between the bars and spaces. Keep the mid-portion clear of any markings, ensuring that the start and stop bars are readable. Choose a design that's consistent with your brand identity.
Whether your barcode is self-generated or issued by an organization like GS1, always save a copy of its plain digital version for future use.
Barcode Printing Tip #3: Remember the Factors Affecting Scannability
In our blog, Barcode Basics: A Simplified Guide for Startups, we mentioned that light optics is at the heart of barcode technology. Therefore, anything that distorts or obstructs the cipher diminishes its scannability.
Just to recap, the following factors decrease barcode readability:
Lack of color contrast

The print is not sharp enough

Printer's inability to create condensed images

Altered height-width ratio

Presence of smudges

Poor placement

Reduced visibility

Scanner's inability to read according to the number of dimensions and orientation
Both the materials and equipment you use for printing will affect barcode scannability.
Barcode Printing Tip #4: Determine the Best Facestock Material for Your Barcode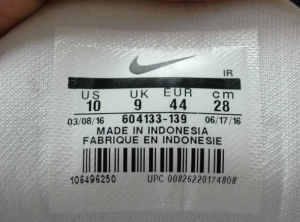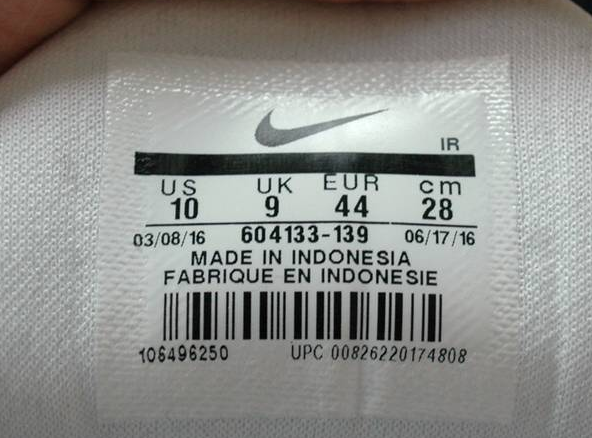 The facestock is the medium where you shall be printing your barcode. You can print barcodes on any solid surface so long as you're using the right material and equipment.
For small businesses, the most useful facestock materials are the following:
Paper
Paper is used on a wide range of tasks. It can have a matte, semi-gloss or glossy finish. Water absorption may smear the barcode, depending on the kind of colorant used.
Paper-based materials used for barcoding include:
Ordinary and Cardstock Paper
This is for legal-size documents like bills, shipment receipts, postal mail, etc. It can accommodate all colors, but the print has to be sharp, smudge-free and with good contrast. The text is usually fade-resistant. Printing is by inkjet and laser technology.
Labels
These may be divided into the following:
Sheet labels—these are

stickers arranged on a liner the size of a paper sheet

. Images can have good resolution and a wide range of colors. They are used on inkjet and laser printers, so the graphics are normally fade-resistant. They are good for package customization, point-of-sale barcodes, inventory tags, security tags, retail shelving, shipping labels, etc.
Direct thermal labels—these are made of

chemically treated paper that changes color when heated

, so they do not need ink, ribbon or toner. Prints are smudge-proof, but fade after a year, and they also have a limited set of colors.

Direct thermal technology

is the most cost-effective printing option for high barcoding demands. The labels are used for point-of-sale barcodes, security tags, retail shelving, shipment tagging, inventory stickers and other short-term use labels. These stickers are available in

rolls and fanfolds

.
Thermal transfer labels—they are not very different from standard paper labels. They do not change color when heated, and prints can have a wider color selection than direct thermal labels. They run on thermal transfer printers, which use ribbons of different colors. Images are smear-proof and fade-resistant. These stickers have similar uses as sheet labels.
Linerless Thermal Paper
This works on direct thermal printers, so it also changes color when heated. It is non-adhesive, so it does not have a paper backing. The advantages and disadvantages are the same as those of direct thermal labels. They are mostly used for printing receipts, coupons, lottery tickets, etc.
Latex-Laced Paper
This is paper reinforced with a plant-based rubber material. With this substance, you can create fade-resistant, sturdy thermal labels for product packages.
Plastic
ID cards and special labels are printed on plastic using thermal transfer technology. With plastic as facestock, you can create extremely fade-resistant prints that can withstand harsh conditions. You can use a wide color spectrum on plastics. Materials include polyethylene, polyvinyl chloride, polyethylene terephthalate, polypropylene and polyimide.
Note that barcodes can get distorted when printed on shrink wrap and vacuum bags. Plan your packaging design well to avoid this.
Fabric
Both natural and synthetic fabric can be used for making colorful and durable thermal labels. They can be sewn or glued on clothes, shoes, bags and many other household products. Care must be taken when feeding fabric rolls inside printers.
These are the facestock materials to choose from when printing your barcodes. Make sure that the one you end up using makes your cipher look conspicuous whether or not it is customized.
Barcode Printing Tip #5: Choose Your Printer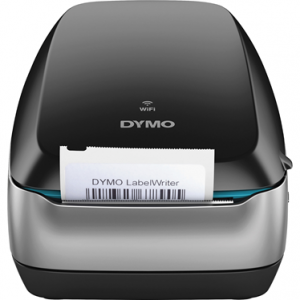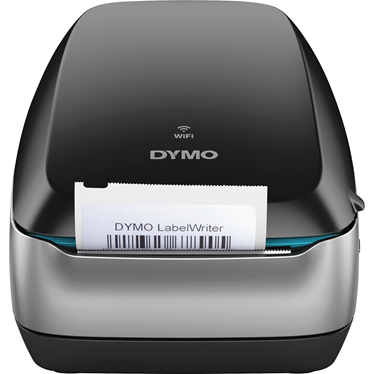 Your printer choice depends on both costs and the barcode's purpose. Small businesses have several types to choose from, which are explained below.
Inkjet Printers
These are the cheapest and most accessible printers. They produce rich, fade-resistant images, but they are not, by far, optimized for barcoding. These machines are slow, and the inks they use contain smear-prone dyes. Inkjet printing costs are also rather expensive, making this technology cost-ineffective for routine labeling. Non-thermal paper is the only facestock that these devices accept.
You can still use an inkjet printer if you have nothing else, but this risks smearing your barcodes.
Laser Printers
The toner used in laser printers is made of pulverized plastic that can create crisp graphics when charged and melted. Plastic doesn't dissolve in water, so toner printouts are fade-resistant and smear-proof.
Compared to inkjet printers, they are faster and print sharper barcoded documents. However, they are less cost-effective than direct thermal printers when employed for routine labeling. Like inkjets, laser printers only process non-thermal paper and no other facestock material.
Direct Thermal Printers
These machines apply heat on thermally sensitive paper to create images. Therefore, they do not use ink, toner and ribbon. Currently, commercial applications of this technology can only produce black and red prints. You can create clear, smear-proof barcodes from these gadgets, although they will fade after 6-12 months.
New direct thermal printers may cost upwards of $150, making them more expensive than inkjets. For example, the Rollo X1038, a minimalistic unit, is currently priced at $199.99. However, the technology is still more cost-effective for short-term tagging because there is no need for consumables. Additionally, these devices produce less waste, so they are more environmentally friendly than other types of printers.
Direct thermal printers are best used for printing barcoded plane tickets, visitors' passes, receipts, coupons, shipping labels and other retail tags. They are available in three resolutions—203, 300 and 600 dpi. Most retail barcodes can be printed with a 203-dpi printer. Those of higher-resolution are typically used for labeling very small containers.
Thermal Transfer Printers
These gadgets use heat to melt ribbon ink onto the facestock. Ribbons have a wide variety of colors. Thermal transfer printers also process various facestock materials, making them more versatile than other office printers.
Ribbons are of three types—purely wax, wax-resin hybrid and purely resin. How do they differ? Ever seen candle wax melt on cloth? It melts at fairly low temperatures—just above 99ºF—and can stay on the fabric surface if left undisturbed. However, it comes off easily when scraped off.
By comparison, resin is made of plastic that is akin to water bottles and stretch wrap. It melts at much higher temperatures, and, when it hits cloth, it meshes tightly with the fibers rather than simply stick on the surface. Thus, resin print is extremely durable.
From this analogy, you're probably guessing that the higher the ribbon's resin content is, the more durable is the print. That is actually true, but resin also significantly raises ribbon price.
Generally, wax ribbons are used on uncoated paper. Their color variety makes them better than direct thermal printers at customizing package labels, shipping stickers and other retail tags. Even though they work with similar color palettes, thermal transfer printers still have the edge over laser printers in terms of barcoding efficiency.
If you want to print more durable images, resin-containing ribbon will serve you better. Wax-resin hybrids can be used on glossy paper labels and other facestock materials that need weatherproofing. Purely resin ribbons can be used on PVC IDs, washable tags and labels that may be exposed to harsh chemicals.
In our blog, 2020's Best Direct Thermal Printers for Small Businesses, we mentioned that some direct thermal printers have a dual function in that they also possess a thermal transfer mode. The TSC TE210 is one of those, and it costs about the same as the more popular Brother QL1110NWB, which only has a direct thermal mode. With all its other features, the TSC TE210 is a bargain at its price point.
These are the kinds of gadgets you can use for printing barcodes. Each has its pros and cons, and studying them can help you figure out which one is the best for your business.
Barcode Printing Tip #6: Optimize Your PC and Printer Settings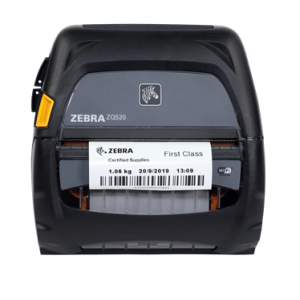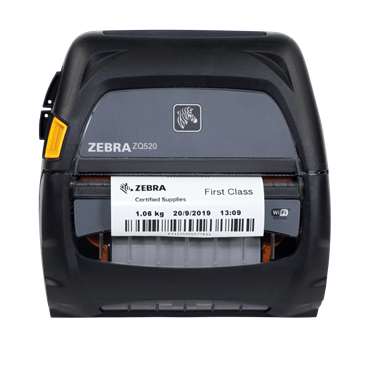 Even if you have the best design, facestock, and printer, you may still come across some printing problems. Consider optimizing your equipment in the following manner:
Adjust your print speed. For

sharper images

, like those on product packages and clothing tags, you may need to slow down your printer. For best quality prints, thermal printers may be set to only 4 inches per second or slower. For routine labeling, you can set them to 6 inches per second or faster.

Save your barcode as a .EPS or .EMF file. Other formats may render prints machine-unreadable.

Try adjusting the image's brightness and contrast settings.

If you're using a mobile printer, make sure that its battery is fully charged before adjusting the printer settings.

Ensure that your labels, ribbon, ink and toner are properly positioned inside the printer to avoid creating lopsided images.

If you're using different-size thermal transfer labels, use matching ribbon sizes to reduce waste.

Use the right ribbon type on the right kind of facestock. This ensures high print quality and also lessens waste.

Maintain your printers properly

to avoid paper jams, ink smudges, thermal print head dents, static buildup, etc.
These steps should help you troubleshoot barcode printing problems easily.
Barcode Printing Tip #7: Test Your Barcode
Finally, before you start distributing your barcode, make sure to test it first. Print a test page or label that you can scan and see if it retrieves the appropriate information. When it does, then you're set to brandish that barcode in your store.
When you've just generated or been allocated a barcode, your next task is to print it, ensuring its quality. Barcode errors are crucial to business, so they must be avoided at all costs. We just gave you several detailed tips on how to approach the job like a pro. We hope that the knowledge we shared here makes you the next star in your niche.
Let enKo Products Help You Print Barcodes Like a Boss 
Entrusting your barcoding needs to someone else can be costly. At enKo Products, we help startups stay within their budget by supplying the following versatile yet inexpensive shipping materials:
Buy now and get some great deals on your favorite enKo Products!