[Second of two parts] For part 1, read "Permanent Tags & Peelable Labels: Choose with Your Clients in Mind"
Previously, we tackled label adhesives, which form part of the customers' experience with your packaging stickers. In this blog, we shall discuss the most important part of your label: the facestock.


Words cannot express the importance of the facestock. It has the crucial job of attracting the customers' attention to what you're selling. And once the people are engaged, it also bears the rest of the message that will keep them curious and raring for more.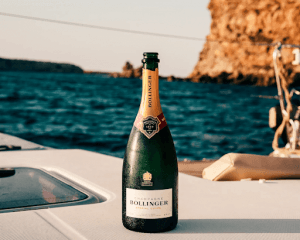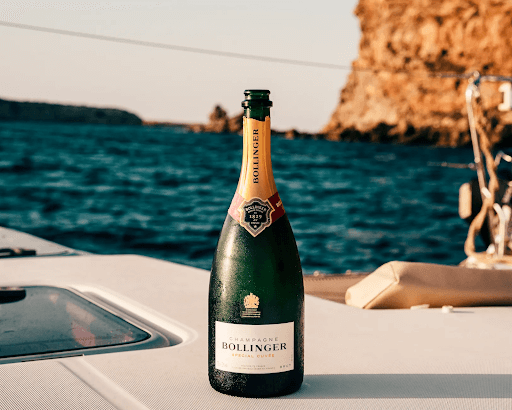 Product label stickers are so powerful that they can influence the health and safety of entire populations. And the center of their power lies in the facestock, so it is imperative to devote much effort into its design.
In deciding what materials should go into your facestock, you need to ask yourself four questions.
Question #1: Why Am I Making a Label?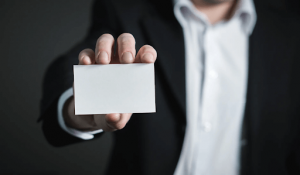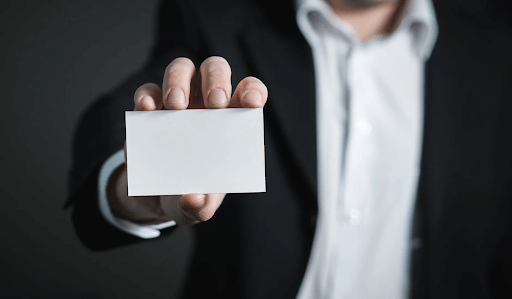 In the label adhesive blog, we pointed out the different functions of stickers, and there are a lot! In that article, we focused on labeling for the customers' benefit, but we all know that sticky tags can do other things.
They can help you craft signs for warnings, safety and directions.
You see them on the road, at work, in school, etc.—these signs are everywhere. When told to "go to the corner room," how do we know if we've found the manager's office and not the cleaning supplies room? Yes, labels are that important. 
You can use them for asset tagging.
Putting your company's logo or name on vehicles and equipment essentially marks your turf and makes these assets a little more theft-proof. 
Labeling makes writing mail addresses efficient and expertly done. 
Mail and packaging labels ensure that Customer A's orders get to his address and not someone else's. You will use the same tags for the monthly newsletters that you'll be sending him, as well as his order for the next week, and the other weeks leading to the yuletide season. And speaking of the holidays, you will need more labels for the complimentary giveaways that you're sending to Customer A for being loyal. If you have hundreds of other customers, writing mailing addresses by hand would take away a huge chunk of your time unless you start using dedicated labelers.
You can use labels to ensure that the original copy of the sales contract you just signed is inserted in a nifty folder and lands inside the filing cabinet, not the shredder.
Labels add value to your service.
Again, allow us to emphasize—your stickers can help you take care of your customers and make sure that they know it. You can use them to indicate product information, provide handling directions, display the price, seal packages, promote your brand and ensure that they know how to reach you if they encounter any problems with your product.
Once you've decided why you're making an Avery label, you can figure out the following:
Font
The type you will use for a seminar poster is probably not the same one you will choose for making party streamers. Similarly, the smaller prints appropriate for cooking directions are probably not the best ones for the fire exit sign.
Colors
Product packaging depends a lot on color blending. Market research helps companies determine which hues are best in capturing the attention of certain client groups. Contrasts are also critical in enhancing the visibility of signs.
Logo
Memes have been made from the most iconic ones of this age—like the St. Louis Arch "twins" surprisingly emerging from the McDonald's sign—and years from now, you would want yours to have that kind of impact on people. Your logo is your split-second window for marketing your product, and your label's facestock will bear it. It should be eye-catching and unforgettable, and choosing the right facestock is key to brand recognition.
Other graphics
The need to put images that are different from your logo will depend on the label's location and what else you need to print on it. Graphics may affect your tag size and overall presentation.
Imaging technology
Should you emboss, print, heat or use chemicals? Embossed labels are designed for industrial and outdoor functions, and in some cases, they may be used to aid the visually challenged. Printing with ink and toner is common in offices and homes. Thermal transfer and direct thermal printing are suited for high-volume labeling. Burnout printing is used to make special tags from fabric. All of these require different facestock components.
Glimmer
Reflective stickers are mostly seen on vehicles, fire extinguishers, and emergency equipment, as they need to be easily located in the dark. These tags need facestock components that are unique from other labels.
Sheen
Gloss can improve the aesthetic appearance of certain label types, although some customers may prefer matte finishes. Gloss lamination adds sheen to paper labels and prevents ink bleeding. Plastics need minimal to no treatment to make them glossier.
Language
Onlookers must fully understand your label. American society is multicultural, so you must carefully choose the language on your tags to gain the widest attention. Symbols may be used to enforce the message or aid the reading-challenged.
Question #2: Where Am I Putting the Label?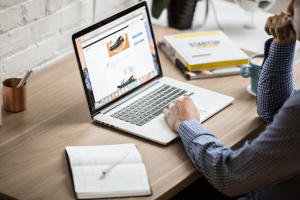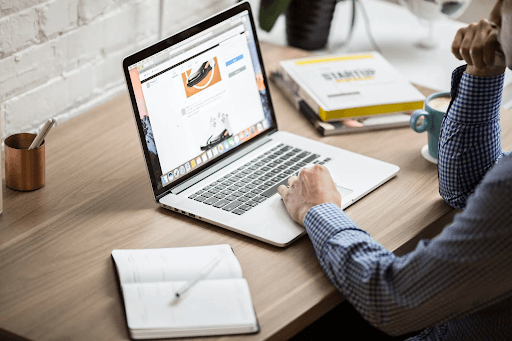 The location of the label dictates the amount of information on it.
Exterior automobile stickers are intended for identification, and so the front and rear ones must look the same. On product packages, the primary tag is in front. On mail, it would be the one bearing the recipient's name and address. Signs are placed on the higher parts of doors, walkways and walls. If they would be better off on the ground—such as a wet floor sign—they should be tall or big enough to be seen. 
Primary labels are all designed to catch attention, and so they must have the largest text and relevant graphics, like company logos and regulatory approval seals. Reflective property and gloss may be appropriate for some to enhance their visibility, especially in emergency cases. For retail, primary labels usually have creative color combinations.
The side, rear, interior and lower portions of containers or equipment are all considered secondary locations. They usually possess more detailed information, like usage directions, ingredients, medical indications and contraindications, manufacturer's contact information and many others. They normally have a smaller print, simpler font and less color.
Question #3: How Should I Choose My Label's Facestock?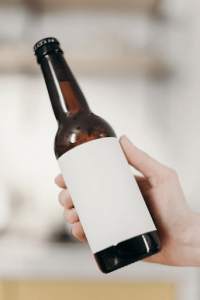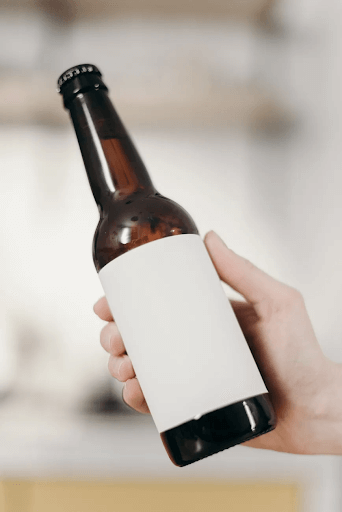 That depends on how much attention your label needs to get. Below is a simple guide in choosing the appropriate facestock material:
Labels bearing logos, short warnings, identification and the like need to be more prominent than detailed tags. They may require more reflective characteristics, gloss and contrasting colors. 
A primary label should be more pronounced than secondary ones. If you are selling goods, your front-facing sticker needs to be the most striking feature of the container. It may have a different texture, color, font or a different facestock altogether from the rest.
Surface or package to be tagged
What is the item made of?
For example, metallic engines, which can reach very high temperatures, require heat-resistant facestock and adhesive. Silk, however, does not and will do with ultra-peelable paper labels.
Is it rounded, or does it have sharp corners?
Stickers affix more neatly on rounded containers than those with edges. This impacts the facestock's stiffness, thickness, dimensions, print and the adhesive type to match it.
Is the surface painted, laminated, metalized, etc.?
Any treatment done on the surface will affect both the stickiness of the label adhesive and the facestock aesthetics.
Is the package recyclable?
If it is, then your label might as well be recyclable too, to make post-use waste segregation easier.
Imaging technology to be used
Are you a fan of embossment?
This vintage method typically uses PVC tapes.
Would you rather have the most vivid colors on your labels?
Dyes and pigments have wide imaging applications, including paper and synthetic materials.
Do you prefer the crisp text produced by toner?
Laser printing is normally used on paper and has limited applicability on plastics. 
Do you need efficient labeling methods?
Direct thermal printing makes use of heat-sensitive paper. In contrast, thermal transfer can create images on an extensive array of materials, including paper, plastics and textiles.
Are you looking for unique ways to print on fabric?
Burnout printing uses acids to leave imprints, and it can be used on various fiber types.
Facestock treatment, if needed
Paper may need to be laminated for added durability. Plastic films can smoothen out metallic labels. UV curing can speed up the ink-drying process. Matte paper and polyethylene may not require further treatment. Additional steps taken in designing labels all add to the cost.
As in label adhesives, the facestock size requires consideration for its effect on cost, appearance, application efficiency and ease of removal.
Both the facestock and adhesive must match the label's function, or they will ruin customer experience. If the sticker is meant to be removable, then paper, fabric, or thin plastic, combined with a soft-set adhesive, may suffice. Tags for industrial, outdoor and underwater use have more durable components.
Supplying to the military? Military compliance labels may look like ordinary ones, but they need to be strong and able to accommodate RFID and UID features for tracing. Automotive and electronic parts and many other types of industrial equipment also require unique labeling substances. Health and environmental agencies likewise have particular safety standards that your product labels have to meet.
You can make your facestock out of any material you choose as long as it is not straining your budget. Of course, a well-designed label, combined with other sound marketing strategies, is more likely to make you a profit than merely let you break even.
Question #4: What Are My Choices Here?
The facestock for commercially available self-adhering labels can be made of the following: 
This is the most commonly used kind of facestock. Paper labels are also the cheapest and most versatile, although they are not necessarily the most durable type. Sheet labels and direct thermal labels are some examples. Sheet labels can be used in inkjet and laser printers, whereas direct thermal variants release colors on contact with heat.
Plastics comprise a broad category of artificial facestock materials that can withstand many extreme conditions. They are also versatile and pliable but are not cheap. They are thus reserved for special functions. Some of the most commonly encountered types are:
Polyethylene terephthalate (PET)
PET is a variant of polyester that can endure strong pulling forces, UV and chemical exposure, wrinkling and high temperatures up to 300ºC. It is a good electrical insulator. PET is waterproof and transparent, and its reflective property may be enhanced by metallization. Facestock made from PET is used for product IDs in aviation, engineering and the automotive industry.
Polyvinyl chloride (PVC)
Facestock using PVC is available as tapes and relies on embossment and thermal printing. It is resistant to water, oil and most organic solvents. Additives make it more heat-proof, able to withstand temperatures of up to 500ºC. PVC tags have wide industrial applications.
Polypropylene (PP)
Tags made of PP can endure various elements but are slightly less durable than those made of PET. They are, however, also less expensive. PP stickers are freeze-resistant and are best used for applications requiring very low temperatures.
Polyimide (PI)
PI facestock is waterproof and tolerates contact with UV and organic solvents. It is very heat-resistant and thus used for labeling printed circuit boards.
Nonwoven fabric
This facestock is made of fibers that are bonded together by pressure, heating or using special chemicals. The class includes nylon, felt and some plastic derivatives. Nonwoven fabric labels are sometimes used in place of paper-made ones for their enhanced durability and water repellence. They are commonly used in healthcare.
Latex-laced paper stock
Plant-derived latex can make paper facestock endure water and organic solvents. This material is also more pliable and best combined with a rubber-based adhesive so that it can wrap around tight curves. It relies on ink and toner printing technology. It is FDA-approved for use outside food and pharmaceutical packages.
Metallic foil
Metalized labels are most commonly used on engines, transport vehicles and construction tools. Food-grade types are used by the food, cosmetics and pharmaceutical industries. They can have glossier surfaces when covered with plastic film, and they can also be used to coat paper packages. Foil is selected for its reflective characteristics, which can enhance logo aesthetics and visibility in the dark. It is best combined with permanent label adhesives.
Conclusion:
The facestock is the most important aspect of your label, as it is that part that delivers your message. Like selecting adhesives, there are many considerations in choosing the right stock, including the tag's purpose and location, the imaging technology to be used, costs, etc. We just provided a concise walkthrough for choosing your sticker's front material. Remember to design your facestock so that it grabs the onlookers' attention and keeps them engaged.
References:
Atkinson, L. & Rosenthal, S. (2014). Signaling the Green Sell: The Influence of Eco-Label Source, Argument Specificity and Product Involvement on Consumer Trust. Journal of Advertising, 43(1), 33-45. https://doi.org/10.1080/00913367.2013.834803.
Jha, A., Donnelly, C. W., Upadhyay, A & Bunkar, D. S. (2014). Package Labeling. In Sahu, J. K. (Ed.), Introduction to Advanced Food Process Engineering (1st ed., pp. 388-391). Boca Raton, FL: Taylor and Francis Group.
Kallenback, J. (2020). Paper or Synthetic? A Guide to Label Facestock. Dasco Label. https://www.dasco.com/resources/learning-center/2020/01/20/paper-or-synthetic-a-guide-to-label-facestock/.
Koen, N. & Wentzel-Viljoen E. (2016). Food and Nutrition Labelling: The Past, Present and the Way Forward. South African Journal of Clinical Nutrition, 29(1), 13-21. https://doi.org/10.1080/16070658.2016.1215876.
Victorivna, B. V. & Sergiivna, C. A. (2015). Stickers as Effective Means of Advertising. Marketing and Management Innovation, 4, 34-40. http://www.irbis-nbuv.gov.ua/cgi-bin/irbis_nbuv/cgiirbis_64.exe?C21COM=2&I21DBN=UJRN&P21DBN=UJRN&IMAGE_FILE_DOWNLOAD=1&Image_file_name=PDF/Mimi_2015_4_5.pdf.