Top 8 Direct Thermal Printers
Includes a Comprehensive Direct Thermal Printer Buying Guide
Direct thermal printers enhance your efficiency, maintain your labels' professional look and let you save Earth by using fewer consumables. They are indispensable to modern commerce, where competitions are won by the quickest and most resourceful.
We've devoted the last few blogs exploring various models that the most popular brands are currently offering small businesses. Each one has many advantages, but none of them are perfect. We're writing these reviews to help small business owners figure out which direct thermal printer is best for their needs.
In this blog, we shall go back to some of the Zebra, Dymo and Brother desktop label makers that we examined and compare them to their lesser-known counterparts. This article should expand your options from which you can choose the best labeling device for your needs.
Direct Thermal Printers Best Suited for Small Businesses
These are our top choices from each brand:
Zebra ZD420

Dymo LabelWriter 4XL

Brother QL1110NWB

Arkscan 2054A-LAN

Rollo X1038

Sato WS408

TSC TE210

Wasp WPL205
Why These Printers?
Our criteria are explained below:
These Label Makers are All "Wide Printers"
All the gadgets featured here have a print width of at least 4″, allowing them to create standard shipping labels. They can also make slimmer stickers for barcoding, address labels, price tagging and many others.
Smaller printers, regardless of resolution, are not suitable for making shipping labels. Purchasing wider gizmos will help you address all your tagging needs.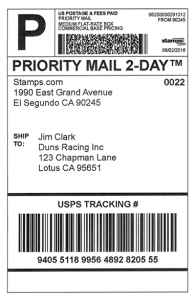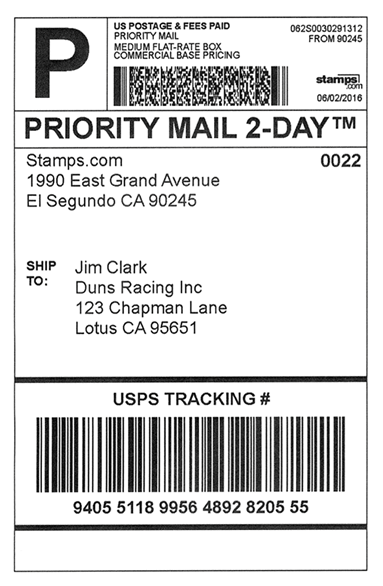 These Models are Not "Discontinued"
Discontinued product lines are those that are not manufactured any longer. Such gadgets do not appear anymore on their manufacturers' official websites or brochures. But if they do, they would be marked as discontinued.
Although they save you money upfront, it is risky for anyone to buy discontinued models. Many of them are secondhand units that may have missing parts or invalidated warranties. Buyers who purchase them new usually have poor access to machine-specific technical support. They also have a hard time finding corresponding parts and accessories.
Besides these, their manufacturers may have them already upgraded and released under a different product code. You'd be denying yourself of potentially cooler features when you buy a discontinued unit.
We have reservations in recommending buying discontinued models, more so putting them on our best printers list. Unfortunately, many online direct thermal printer reviews and best printers' lists feature discontinued devices, and you may not know it unless you investigate. This kind of information is easy to verify by visiting the manufacturers' websites or talking to their customer service representatives.
These Direct Thermal Printers are Value-Packed
The models included in our list have a wide price range as they possess different capabilities. At the lower end is the minimalistic Rollo X1038, which startups can do away with if their budget is really tight. Meanwhile, we have the Wasp WPL205 on the other extreme, which can significantly boost your efficiency. They are all worth considering because of the combination of their features.
All These Shipping Label Printers are Compact
Startups usually have limited space, so they should buy equipment that will fit easily within those constraints. Too big, and you may find your direct thermal printer taking up your products' space. Too small, and it might end up under your shoe due to inconspicuousness. The units featured in this article are just the right size for any office or business.
These Gadgets are Compatible With Most US Online Labeling Applications
One of a dedicated labeler's uses for US sellers is making stickers required by online sites, including those for retailing and online postage. Some of the machines discussed in this blog easily connect with those sites. However, others require some app extension or special software, but you will get them to work eventually.
If you have trouble configuring your unit to online labeling sites, let the manufacturer's live chat or customer support guide you. Some have YouTube tutorials available.
Other Things to Consider When Buying a Direct Thermal Printer
How do you know if a label maker you've been eyeing is right for you? Small business owners must know what to look for when choosing the best direct thermal printer. Regardless of whether a unit makes it to this list or not, the guide we're about to share can help you determine which device is most appropriate for your needs.
Should I Get a Direct Thermal Printer that is Compatible with Operating Systems Other Than Mac and Windows?
It depends on your staff size and each one's preferences. Expanding OS compatibility drives up gadgets' prices, so you need to consider if getting such units will be cost-effective.
Most Americans favor Mac and Windows devices over others because of their handiness. This is why a majority of manufacturers prioritize compatibility with these systems over others. However, some people choose operating systems like Linux and Unix for instant malware protection, low cost, low memory requirements, etc.
If you're the business owner or someone whose computer is central to your operations, you need to get a compatible thermal printer. The same goes if you have a large staff—say, more than 10—and you delegate some of the labeling tasks to employees who don't use Mac or Windows. Otherwise, wide OS compatibility is not necessary.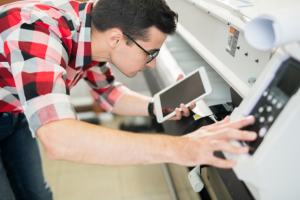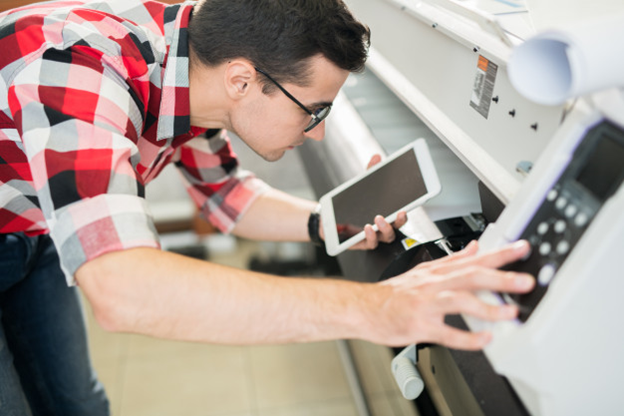 Do I Really Need a Wireless Label Maker?
That depends on multiple factors, such as staff size, store or warehouse size, the nature of your business, personal preferences etc. Remember that wireless capability enhances workforce mobility. While it is not required in some settings, it may be critical in others.
If you have multiple users on your staff, it's more cost-effective to get one unit that everyone can share wirelessly than buy multiple printers tied up to different computers. Additionally, if several people shall rely on the device, you might need to get a fast-printing model that also has a reputation for sturdiness. These qualities ensure efficiency and fewer maintenance hassles.

If you have a rapidly expanding store, warehouse, or both, the printer's portability may be crucial to your operations. Different items will need different tags, and their templates may not all fit in the printer's memory. Alternatively, stickers may be difficult to customize by just using the gadget's control panel. Instant connection to high-storage mobile devices lets you change your labels' info on demand while making them inside a large storage area.

Some small businesses are in healthcare settings, e. g. clinics that provide outpatient procedures. Such facilities need a portable, wireless-enabled direct thermal printer so users can identify patients correctly and print labels right on the spot.

Some users may prefer to work with fewer electric cords to declutter their desks.
The list of these uses for wireless label makers goes on. You need to ask yourself if printer mobility is something that you can't do without in your organization.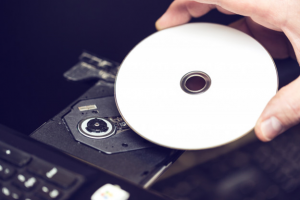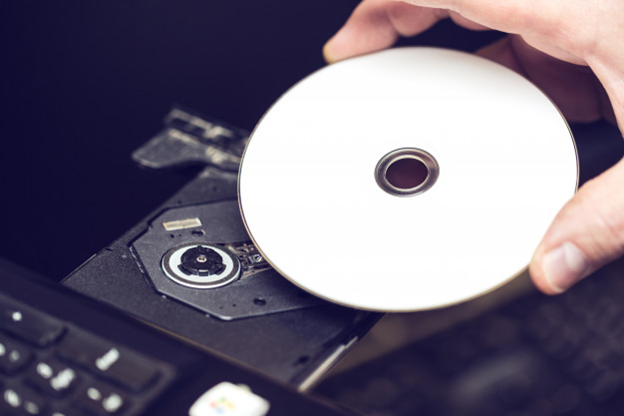 Should the Units' Setup Processes Affect My Decision?
It definitely should, but you also need to consider why you're getting a direct thermal printer in the first place. Brother and Dymo printers can be set up without drivers. However, their units are also rather cost-ineffective and slower compared to other brands. They are more suited for home businesses and smaller offices.
Meanwhile, expanding establishments are better off investing in faster and more cost-effective brands. Every second or label wasted impacts their financial position and should thus be minimized. Besides, there are many online resources to help you install your unit's driver. If you're unable to do it on your own, you can call or live chat with the technical support staff or ask a technician to do it for you.
How Critical is Printer Resolution?
In most settings, printer resolution is more a matter of preference than need. Direct thermal printers are available in three default resolutions—203, 300 and 600 dpi. Both e-commerce and online postage sites can work with 203-dpi models without any problems.
Some will claim that platforms like Amazon FBA require at least a 300-dpi printer, but such claims are disputable. Check out YouTube. Many retailers post videos wherein they use a 203-dpi Zebra or Rollo unit on the Amazon FBA page.
Higher-resolution printers are not only unnecessary in most businesses, but they are also more expensive and tend to be slower. Other than preference, their use is justified in only a few settings. Healthcare and chemical lab vials smaller than your pinky finger are some examples. Their barcodes are so small that they need to have better definition than usual.
Some may argue that printing complex logos requires a high-resolution direct thermal printer. However, image-enhanced and colored logos are better off created using an inkjet, laser or thermal transfer printer. Remember that logos promote branding. They need to be printed richly to be eye-catching.
Check your settings if you're unsatisfied with how your 203-dpi gadget performs. It may just be printing on grayscale, using a light default shade, etc.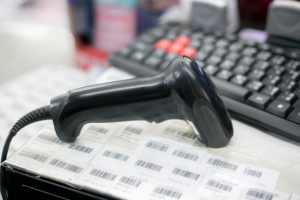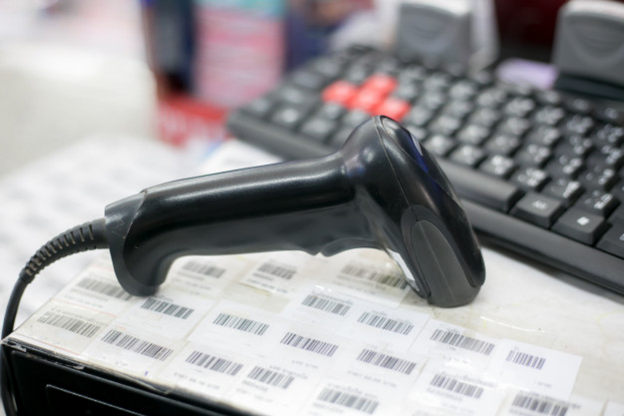 Does Print Speed Really Matter?
Print speed will significantly impact your business if you already have large labeling volumes, a big crew or both. Faster-performing machines improve efficiency in such situations. On the other hand, most home businesses and small offices do fine even with slower devices.
Why is Media Capacity Important?
Media capacity—or the maximum label volume that the printer can load—also dictates efficiency. Larger media loads mean fewer refills and less reloading time. You may not feel its impact when your labeling requirements are still few, but you will notice the difference when they are already picking up.
Media capacity can be gauged by a label roll's outer diameter. The larger is the diameter, the bigger is the printer's label-loading capacity. In Brother and Dymo's case, their label roll sizes are expressed as the number of labels per roll.
Does the Use of Generic Labels Affect the Printer's Performance?
"Proprietary" labels are those with markings associating them with certain brands, while "generic" ones lack those features. The markings appear in different forms on the label's liner, such as black squares or rectangles, oval slots, etc. Some proprietary tags also come in sizes that cannot be used in other machines.
The use of proprietary labels does not in any way enhance a machine's performance. However, the unit's sensor needs the markings so it can function. Brother and Dymo are the ones in the industry that normally use proprietary labels. Other direct thermal printers run well even if they only use generic stickers.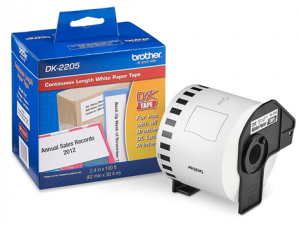 Am I Required to Get a Unit that Prints on Fanfold Labels?
No, you are not. However, fanfold labels have certain advantages over rolls, particularly, less waste and usable space. You may occasionally want to switch between these sticker types in the daily course of your business.
Among direct thermal printer makers, Dymo is the one that does not make units suited for fanfold labels. Brother produces proprietary fanfolds for some of their pricier units, but the QL1110NWB, which is featured here, does not use them. Other brands process fanfold tags readily and without problems.
How Crucial is Having Multiple Font Colors?
Direct thermal technology is used mostly for purposes that do not require colored labels or where non-black colors can render tags less machine-readable. Barcodes and QR codes are examples. Therefore, having multiple font colors is not critical when buying a direct thermal printer.
Note, Brother is the only one in the industry that sells two-color direct thermal printers. However, those models print narrow labels and are not appropriate for making standard shipping tags. Also, multi-color direct thermal labels are more for organizational than decorative purposes as they lose readability after a few years. If you need fade-resistant colored tags, you can use a thermal transfer, inkjet or laser printer instead.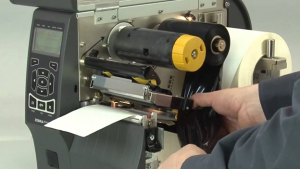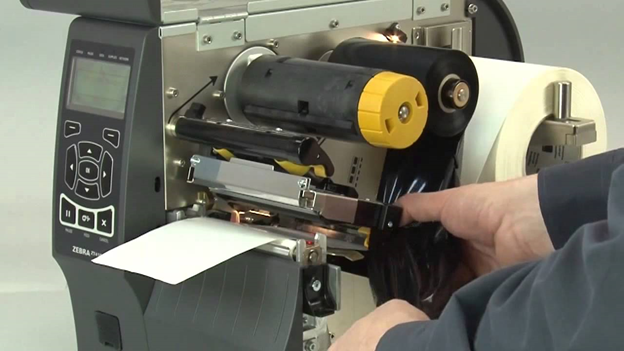 What Advantage Would Having a Thermal Transfer Mode Give Me?
As previously mentioned, thermal transfer printers can make fade-resistant tags of various colors. Thermal transfer stickers also do not always use paper for their facestock. Therefore, they enhance customization and are very useful for branding.
Some printers were designed to use both direct thermal and thermal transfer technologies. We featured some of them in our Zebra and Brother thermal printer review blogs. Such dual-purpose machines are more expensive, but they also expand your labeling options. 
Consider buying a thermal transfer printer or a dual-purpose thermal printer if you have the budget for it and you're thinking of using it for any of the following:
Making branded shipping labels

Your business requires one, e. g. for designing shirts and other textiles

If you have not outsourced the production of your packaging materials and you want to enhance their appearance

You want to make durable non-paper labels on your own
Among the units featured in this blog, the only one that has both direct thermal and thermal transfer modes is the TSC TE210. It's likewise one of the most competitively priced printers.
Which Units are Prone to Logjams?
While every unit will eventually malfunction, some are more prone than others because of their design. Poor maintenance also contributes to the problem. For example, cutters and peelers may have sticker adhesive buildup if they are not cleaned regularly. Label positioning and print head settings must also be optimized to prevent paper jamming.
As to which printers are prone to logjams, customers report more of them with Rollo, Brother and Dymo units than others. However, in our experience, good maintenance, no matter what equipment, keeps us from frequently encountering such issues. 
Which Brands are Known for Durability?
With good maintenance, any direct thermal printer can last for many years. However, the ones with a reputation for durability are Zebra, TSC, Wasp, and Sato. All of them are big names in making industrial-grade printers. 
How Important is Warranty Length?
It depends on your business goals and needs. Warranties are essentially a manufacturer's commitment to replace or repair your unit if it malfunctions despite adequate maintenance and careful use. Their downside is that you are obligated to use the manufacturer's original labels throughout the warranty's life. As we all know, original manufacturer labels are rather expensive. Additionally, printer makers may choose to limit their responsibilities as they see fit.
While we do not encourage violating warranty conditions, some online sellers will tell you that they do not have problems using third-party labels on their brand new units. Doing so helps them reduce costs, and the printers' performance remains the same as long as they are well-maintained.
Which Manufacturer Has the Most Reliable Technical Support Staff?
First-time users of direct thermal printers need to have access to good technical support. From various reviews, Zebra, Arkscan, Rollo and Sato have very good technical support staff. They are reliable, always available, prompt in answering queries and very friendly. Meanwhile, Dymo, Brother, TSC and Wasp do not get the same reaction from users.
CFrom our own experience, Zebra and Rollo have very good tech teams, but we've encountered many issues accessing technical information on Brother USA's page.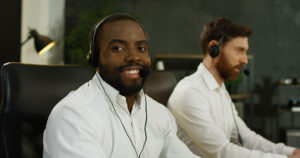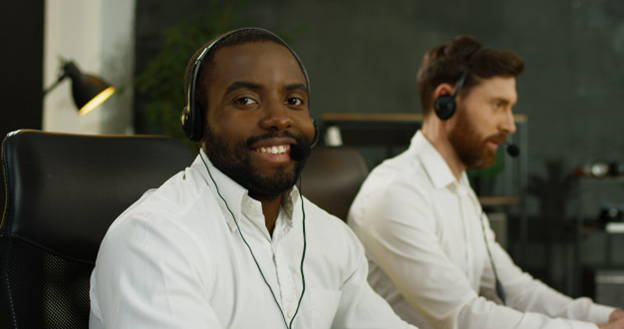 Should I Base My Decision on Resale Value?
A unit's resale value is a rough estimate of how appreciated it is by customers. It may be due to its durability, the combination of its other features or both. Even if you don't intend to resell your unit in the future, this information helps to know if you're making a good investment. Zebra and Brother units have some of the highest resale values in the industry.
How Crucial is Unit Design?
Unit design impacts use of space, office neatness and many printer functions. You may consider buying compact machines if you have limited space. However, keep in mind that such devices limit media loading.
In Rollo's case, for example, its design is so minimalistic that you need to buy a separate label holder. The latter is bigger than the printer itself and needs to be oriented perpendicular to it, so you end up requiring more space. 
Aesthetically speaking, the most appreciated models among our choices are the Brother QL1110NWB, Zebra ZD420, Sato WS408 and Arkscan 2054A-LAN. Arkscan printers look like old Zebra units that are known for their sturdiness. The Brother QL1110NWB has the lowest media capacity among the units featured in this blog.
Which Direct Thermal Printer Can Help Me Save on Electricity Costs?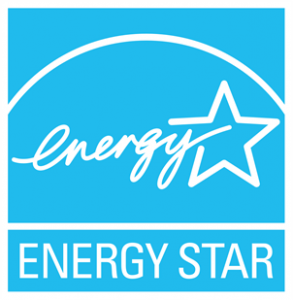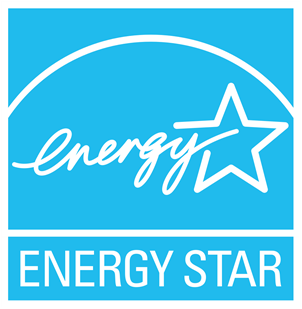 Direct thermal printers have similar energy requirements, so this is not a crucial factor. The bigger determinant of electric consumption is your frequency of use. However, if you want assurance that your machine is an energy saver, check out if it is in the Energy Star database. Among the units discussed here, you will find the Zebra ZD420, Brother QL1110NWB and TSC TE210 in it.
Individual Features of the Top Direct Thermal Printers
At this point, it's time to take a look at the best desktop direct thermal printers that each brand offers to small businesses.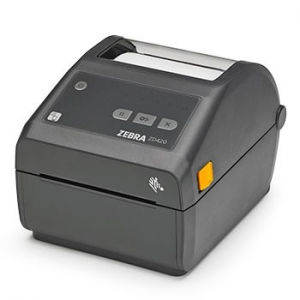 The Zebra ZD420 is one of the higher-priced units featured here. But when you think about the things it can do, you'll find that it's worth every penny.
It is fairly compact and lighter in weight. With its flexible connectivity, battery power option, and high media load, you can turn it into a high-capacity portable printer.

Its maximum resolution is 300 dpi. At this level, it can still print at a rate of 4 ips, which makes it faster than a Dymo LabelWriter 4XL. At 203 dpi, it can print almost twice as fast as the 4XL.

The high media load and fast print speed make the ZD420 a very efficient machine. Its optional peeler and cutter can further boost its performance.

It operates using Zebra's Link-OS software, which allows it to interface with a wide range of operating systems other than Mac and Windows.

Zebra units use generic labels. Original Zebra labels are cheaper than those made by Dymo and Brother. They are available in rolls and fanfolds.

The ZD420 is less prone to paper jams because of its design. The unit itself is very sturdy.
Most users can install Zebra drivers easily, but this may be a difficult task for some. Zebra drivers enable you to maximize their machines' wide software and hardware connectivity. If you encounter problems installing software for your ZD420, you may ask Zebra's online technical support staff or your store's technical experts.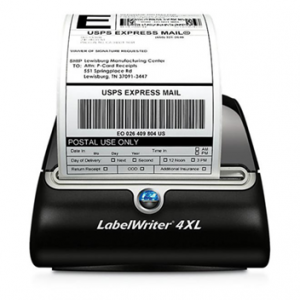 The LabelWriter 4XL is one of Amazon's most popular brands, but Dymo has not upgraded this model in years. It is one of the lower-priced units in this review. But will it give you as much value for your money as the others? Here are some of its great features:
The 4XL is very user-friendly, and it produces professional-looking tags.

The unit is lightweight and compact. It looks great on any desk.

It runs on Windows and Mac, so it can work with the majority of American computers.

The 4XL is compatible with many e-commerce and online postage apps, and you don't need extra software to make it so.

Dymo labels are highly customizable as they come in different colors.
If you're not very techie and just really love the look of Dymo labels, then go ahead and get the 4XL. But consider the other things you're missing out on in terms of value:
The 4XL is only cheaper by around $10 than the Brother QL1110NWB. At this price point, the Brother printer offers a better deal as it has wider OS and hardware compatibilities, the same image definition and faster print speed. The QL1110NWB is also just as user-friendly.

Authentic Dymo labels are the most expensive in the market. Dymo does not make fanfold labels, so the cardboard core will add to your waste.

If you're using a mobile Apple device, you cannot use it on the Dymo 4XL. The unit only connects to computers through USB.

The lack of a wireless interface and battery option keeps the 4XL bound to your desktop. 

Its media capacity is not large, but that's okay if your daily sales volume is not nearing or exceeding 100.

Dymo units are prone to logjams and printing errors, especially if poorly maintained. Logjams lead to expensive Dymo label waste.
We've said before that, if your budget is tight, even secondhand Brother, Rollo and Zebra units are worth considering over Dymo. We haven't changed our minds about that.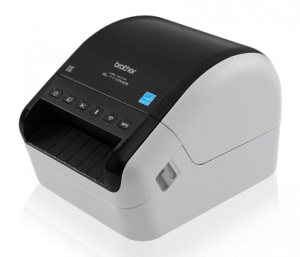 The QL1110NWB is one of the most versatile units featured in this review. If you have $300 to spare, you might want to give this model some serious thought.
Just like Dymo, it is very handy and easy to set up. You can use it readily on just about any e-commerce and online shipping sites.

It is compatible with more operating systems, unlike Dymo.

The QL1110NWB has plenty of hardware-interfacing options. You can readily use it from any Apple mobile device through AirPrint. Additionally, its maximum resolution is 300 dpi, so images printed from it are crisp. These functions give a lot of value for your money, considering its cost.

It has an automatic cutter and prints a little faster than the 4XL. It is, therefore, slightly more efficient.

Brother labels come with their own spools, so you can just "drop" them inside the machine when it's time to reload it. Even though the unit has limited load capacity, it's not very time-consuming to refill.

The QL1110NWB looks very nice and compact, so it will look great in any office.
Indeed, this device has very few setbacks, such as the requirement for proprietary labels, the lack of a battery option and the inability to accommodate more labels. Otherwise, the QL1110NWB would have been the perfect machine for small businesses.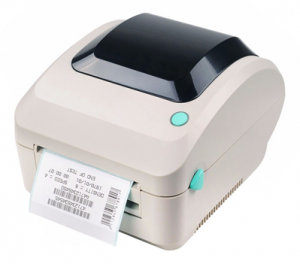 In our blog, Amazon's 10 Hottest-Selling Direct Thermal Label Printers for August 2020, we featured the USB-interfacing Arkscan 2054A. This time, we include its wireless-enabled spin-off, the Arkscan 2054A-LAN.
Just like its predecessor, the Arkscan 2054A-LAN is also getting some great reviews, and for lots of good reasons.
It is Mac-compatible and has multiple hardware-interfacing options, unlike its predecessor.

It prints fast, though image resolution remains at 203 dpi. With its speed, high media capacity, and use of generic and fanfold labels, the Arkscan 2054A-LAN rivals Zebra and Sato units' efficiency and cost-effectiveness.

It has a sturdy housing, built like some old Zebra models.

Setup is not simple, but technical support is good. Setup problems are easily resolved.
The average price for this unit is $250, while its predecessor costs around $195. The significant upgrade is totally worth the price jump.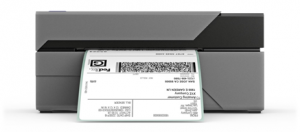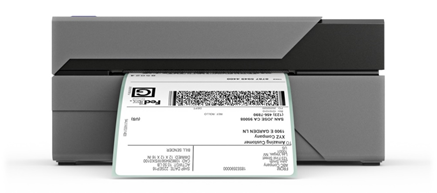 The Rollo X1038 has received so much hype in the last couple of years. While it probably deserves some of it, other first-time buyers find themselves wishing that they tried something else. Let's review some of its features:
It's relatively inexpensive at $180. However, as we said previously, you have to buy a separate label mount, which costs $20.

It is compatible with Windows, Mac Linux, CentOS and Raspberry Pi. Hardware interface, however, is done only through USB. It's inconsequential when you're running a home business or have a very small staff. But you will need to upgrade once you increase sales and operations.

The driver setup is easy, and even if you get stuck, Rollo's technical support team is very hands-on. The unit is compatible with various e-commerce and online postage sites.

Its maximum resolution is 203 dpi, which does not limit its use on Amazon FBA. However, changing labels on this unit takes a while, and you may be required to while using the website.

Its maximum print speed is 6 ips, making it comparable to the leading brands.

It uses generic and fanfold labels. 

It does not have a battery option.

Some report frequent logjams, but most users do not experience such problems.

Like we've mentioned previously, its design is too minimalistic. The addition of a roll mount causes it to take up more space than printers with internal media holders. You also need to position the unit and roll mount carefully to ensure that they don't get entangled with the unit's cord.

The tiny plastic tab at the gadget's tip easily breaks. It's supposed to help ensure that the machine remains closed during printing.
Here's a video of The Selling Family's Jessica Larrrew showing some of the Rollo X1038's features. She also compares it with a Dymo LabelWriter 400 Turbo.
Despite its flaws, remember that the unit is inexpensive. At this price point, something really has to give.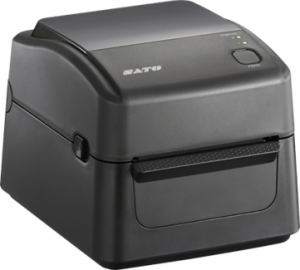 Sato is more popularly known as an industrial printer manufacturer, although it also makes a few product lines for small businesses. Most of the company's desktop direct thermal printers cost more than $400, and they possess features that are more suited for larger businesses. Among those under $400, Sato has the CG408 and the WS408 direct thermal printer models. Between the two, the WS408 is less expensive but is more packed with cool features.
Both the WS408 and CG408 are compatible with Windows, Mac and Linux. In terms of hardware interface, both mainly connect through USB, but only the WS408 has an optional wireless interface.

Both print in monochrome black. Their maximum resolution is 203 dpi, but the WS408 is designed to print faster.

The WS408's print speed and media capacity are comparable to those of the ZD408 and Arkscan 2054-LAN. It also uses generic labels.

The unit was designed to minimize logjams. Sato printers are also known for their durability.
Sato printers' warranty usually lasts for one year, but may be shorter or longer depending on your use. Technical information is available online, and their support team is also prompt in answering questions.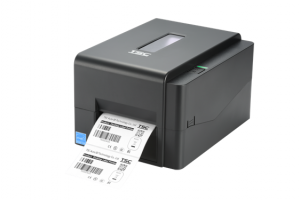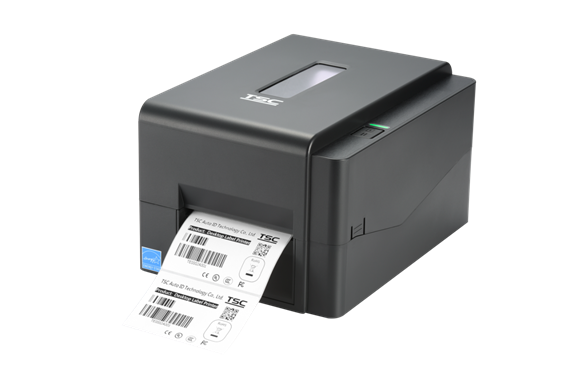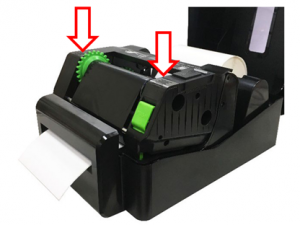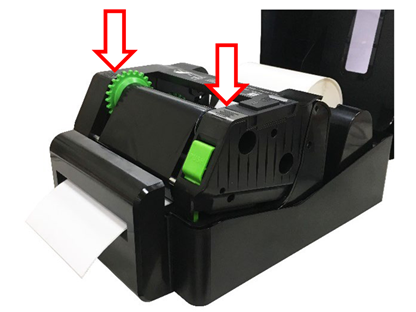 TSC is a Taiwan-based company. It designed the first Zebra direct thermal printer line. Like Zebra, TSC manufactures various industrial-grade and small-scale models. Some of their desktop direct thermal printers cost $260-310. They include the TE210, DA210 and TDP-247. Of these, the one that gives the most bang for your buck is the TE210.
All three are compatible with multiple operating systems. Their standard hardware interfaces include USB, Ethernet and RS232. However, only the TE210 and DA210 have wireless options.

Their maximum resolution is 203. Both the TE210 and DA210 have print speeds of 6 ips, while the TDP-247 is a bit faster at 7 ips.

Standard media capacity for all three is 5″, but this can be expanded to 8″ using an external roll mount. All three models use generic labels.

None of these units have a battery option, but they are all in the Energy Star database.

Of the three, the TE210 is the only one with the thermal transfer mode. It's a bargain at this price point.
One setback of TSC printers is that they need drivers before they function, which can be complicated for some people. Worse, TSC's customer support is sometimes not good.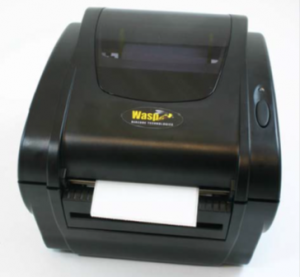 Finally, we have the Wasp WPL205. Most of Wasp's wide desktop units cost $350 – 500. The low-end ones use purely direct thermal technology, while high-end units have both direct thermal and thermal transfer print heads. Wasp printers are very durable and versatile. Among the low-end models, the most value-packed is the WPL205.
The standard hardware connection is through USB, RS232, etc. but it has an optional wireless interface.

The maximum resolution is 203 dpi. Its maximum print speed is 5 ips, but this slows down to 3 ips when its auto-peeler is used.

Media capacity and requirements are the same as Zebra and Sato's.
Aside from the price, Wasp thermal printers' main setback is that they are compatible only with Windows and not with other operating systems. Additionally, driver installation is not straightforward, and it doesn't help that customer support is occasionally slow to respond.  
A Quick Glance at 2020's Best Direct Thermal Printers Made for Small Businesses
The table below summarizes each printer's main features.
Zebra ZD420

Dymo LabelWriter 4XL

Brother QL1110NWB

Arkscan 2054A-LAN

Rollo X1038

Sato WS408

TSC TE210

Wasp WPL205

Dimensions (inches)

8.69 x 6.98 x 5.93

7 x 5.5 x 7.38

6.7 x 8.7 x 5.9

6.54 x 8.31 x 9.45

7.7 x 3 x 3.3

7.24 x 8.89 x 6.54

8.03 x 6.46 x 11.02

9.45 x 7.87 x 6.46

Weight (lbs)

3.6

1.96

3.9

4.8

2.2

3.88

5.51

4.4

Compatible OS

Link-OS

Windows, Mac

Windows, Mac, Android, iOS, Linux

Windows, Mac

Windows, Mac, Linux, CentOS, Raspberry Pi

Windows, Mac, Linux

SAP, Oracle, Windows, Microsoft SQL Server, BarTender, Nice Label, Linux

Windows only

Interface

Wide connectivity

USB

Wide connectivity

Wide connectivity

USB

USB, RS232, Ethernet, with optional wireless interface

USB, RS232, Ethernet, with optional wireless interface

USB, RS232, Centronics Parallel, with optional wireless interface

Driver necessary for setup?

Yes

No

No

Yes

Yes

Yes

Yes

Yes

Maximum Resolution (dpi)

300

300

300

203

203

203

203

203

Maximum Print Speed (inches per second)

6

3.2

4.3

6

6

6

6

5

Standard Media Outer Diameter (inches)

5

3.43

(220 labels)

3

(200 labels)

5

5

5

5

5

Is technical support reliable?

Yes

Not really

Not really

Yes

Yes

Yes

Not really

Not really

Uses generic labels?

Yes

No

No

Yes

Yes

Yes

Yes

Yes

Uses a separate roll mount or fanfold label holder?*

Optional

No

No

Optional

Required

Optional

Optional

Optional

Uses fanfold labels?

Yes

No

No

Yes

Yes

Yes

Yes

Yes

Has a battery option?

Yes

No

No

No

No

No

No

No

Reports of logjams?

Rare

Frequent

Occasional

Rare

Occasional

Rare

Rare

Rare

Has thermal transfer (TT) function?

No

No

No

No

No

No

Yes

No

Font Color

Monochrome Black

Monochrome Black

Monochrome Black

Monochrome Black

Monochrome Black

Monochrome Black

Multi-color due to TT mode

Monochrome Black

Warranty (years)

2

2

2

1

1

1 year for the unit; for the print head, 1 year or 600,000 print inches, whichever comes first

2

2

Average Price

$350 – 400

$270

$280

$250

$180 +  $20

$320 – $380

$280 – 300

$350 – 430
*Using an optional media holder increases media capacity to 8"  
Conclusion
We have just presented a comprehensive guide for buying direct thermal printers. We have also revealed our top choices based on this guide and the manufacturers' current lineup for small businesses.
Note that our list here includes only currently manufactured models, which we recommend for reasons that we explained earlier. You may, of course, choose other printers depending on your budget and business needs.
Reduce Your Labeling Costs Now. Buy enKo Products Today.
Regardless of the printer you buy, enKo Products can help you maximize its advantages. We offer the following high-quality labels at very low prices:
Shop at enKo Products now and grab some fantastic discounts!