Prevention of Package Theft Part 2
Previously, we explained porch piracy and how small business owners can protect customers from it. Most buyers assume that the responsibility for package theft should rest on online retailers, and so it is important to prevent its occurrence whenever possible. The same thing is true when a parcel is stolen during transport. Package theft, in any form, leads to an unpleasant brand experience and risks customer attrition.
Here, we share some measures that can let small business owners prevent cargo theft and pilferage from their end. As your packaging specialists, this is one of the many ways enKo Products supports American commerce.
What are Cargo Pilferage and Theft?
From a legal standpoint, the difference between pilferage and theft is one of extent. Cargo theft involves stealing entire packages, while the term "pilferage" implies that only a part was looted. Knowing the difference matters because pilferage is more common, but insurers are less likely to cover pilfered goods. This also underscores the importance of preventing either crime.
Stealing of cargo can occur anywhere along the supply chain—your inventory, your carrier's warehouse, the trailers, the cargo ships, the ports, etc. It is a highly motivating activity for new-age criminals as the potential gains are high, yet the penalties include only minor fines and short jail time.
How Common is Cargo Theft?
According to the FBI, about $33 billion was lost to cargo theft in 2018. The most targeted items were clothes, electronics and consumable goods like food and cosmetics. Out of 704 incidents, 603 involved business establishments as victims, with the rest affecting individuals and various government agencies. Only 23% of the amount stolen was recovered, although it is believed that cargo crimes are generally underreported.
Business owners, especially freight forwarders, may not be upfront about reporting lost shipments. Such incidents negatively affect a company by hurting its reputation and raising its insurance premiums. 
As to why the most commonly stolen items were targeted, security experts offer several reasons. For example, it is not customary to assign serial numbers to certain types of goods, such as individual nuts and berries. Stolen clothes may have lacked secure RFID tags. Packages of electronic goods, which should have been concealed in layers of opaque stretch wrap, might have attracted thieves' attention. And so on.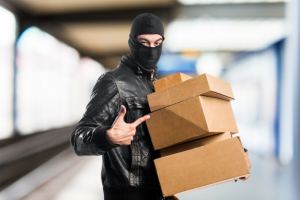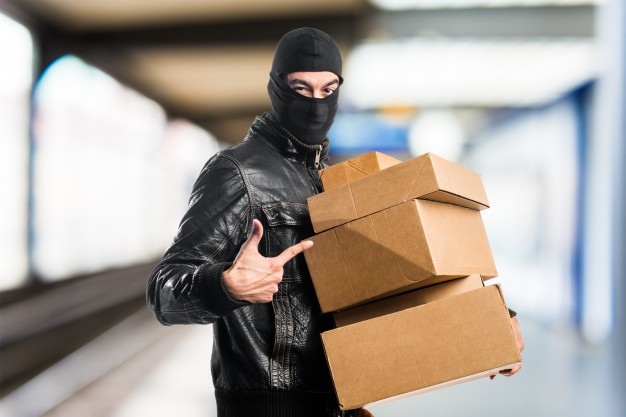 Why is it Important for Small Businesses to Do Something about Cargo Theft?
As we pointed out in our previous blog, customers are more likely to hold retailers responsible for package theft than logistics providers. Therefore, every incident risks the loss of both profit and brand loyalty.
Aside from this, American business owners should be concerned about the continuing occurrence of this crime because:
The added costs affect establishments, both internally and externally. Internally, the replacement of lost cargo requires additional labor and resources. Externally, the extra expenses, i. e. from insurance and repeat shipments, are directly passed on to consumers.

If the freight recipient is a retailer, theft or pilferage will delay that retailer's marketing. It will leave behind some disappointed buyers and lead to lost business opportunities.

Cargo pilferage and theft reduce a company's trustworthiness.

As previously mentioned, insurers usually do not cover pilfering, although it is more prevalent than theft.

Small business owners need to cooperate with law enforcers to identify hot spots, effectively curb the offense and protect the American economy.
You may think that you're powerless to stop package thieves as you are always far from the crime scene, but this is not true. Even the smallest steps taken by business owners can empower law enforcers to catch the perpetrators.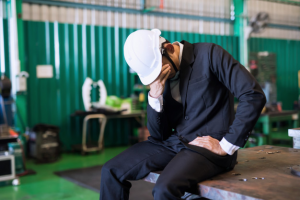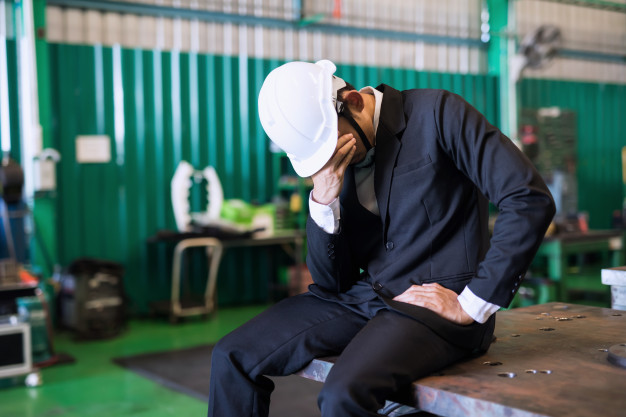 Solutions Enabling Small Business Owners to Minimize Cargo Pilferage and Theft
Below are some of the actions that business owners can take to reduce the incidence of these offenses:
1. Organize Your Inventory Well
Doing inventory involves keeping track of your resources, including raw materials and finished products. Employing an effective barcoding system will help you track down missing items easily. Using colored stretch wrap, labels and locator systems can also help organize your inventory.
2. Screen and Train Your Employees
Some cases of cargo pilferage or theft start as inside jobs. Therefore, it is essential to perform a thorough background check on all your applicants. Ask for reliable character references so you can hire only the trustworthy ones in your organization.
Once they become part of your staff, train them to acquire new skills and protect your business. Incentivize for good outcomes, such as increased productivity, quality work, safety mindedness, the wise use of resources, etc.
3. Package Securely
Packages that are difficult to see through or pry open slow thieves down. If they try, they will make it easy for law enforcers to catch them. That is why it is important to secure your packages for shipment.
In Stretch Wrap 101: An Easily Digestible Buying Guide for Startups, we posted a couple of videos showing the proper stacking and stretch-wrapping of pallets. Doing them correctly enhances cargo stability.
In that blog, we also mentioned that one way of securing shipments is to use opaque or colored plastic wrap. Opaque film conceals the shipped products' identity, making it hard to steal expensive items. On the other hand, colored plastic wrap helps in tamper-proofing, whether it is opaque or transparent. 
Ensure your shipping labels' accuracy so that your products get to the right addressees. Wrong shipping labels risk product loss, theft or returns.
We shall discuss securing packages for shipment in future blogs.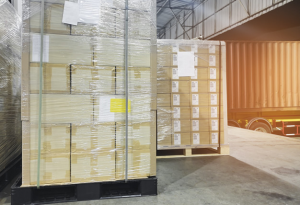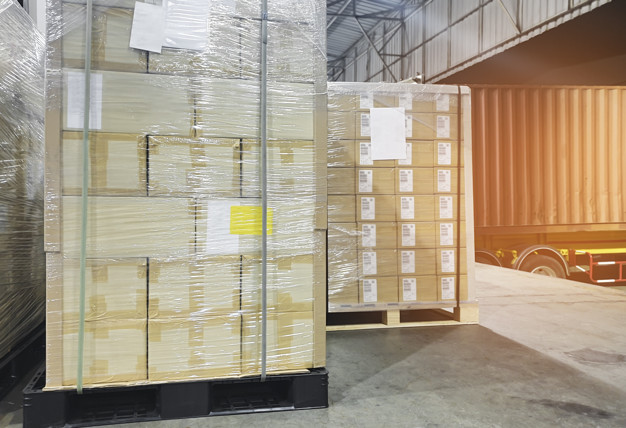 4. Use Security Labels
Barcode labels can be used both for inventory and security. However, in recent years, RFID tags have become the industry standard for securing domestic and international shipments. These stickers help you track down your cargo and let you catch the perpetrators if theft is committed.
We shall tackle the applications of security labels in future articles.
5. Beef Up Your Warehouse Security
You can prevent theft at your warehouse by improving its security system. Besides hiring security guards round the clock, you can safeguard your property by doing the following:
Install good lighting in strategic locations, making them visible at night.

Set up high-definition surveillance cameras and appoint reliable monitors.

Use a good visitor management system that will enable you to identify all non-employees entering your facility. Such systems use barcoded visitors' passes, which can be printed on direct thermal labels.

Consider high-tech alarm systems, e. g. motion-triggered, heat- or pressure-activated, etc.

Entrust equipment keys to a limited few, preferably people that you trust.

Have backup generators that can be turned on right away in the event of a power outage. Thieves are more likely to carry out their plans in the dark and succeed.

Secure perimeter fences by adding height, sharps, electricity, etc.
These extra security measures add to your operational costs, but they protect you against product and profit loss.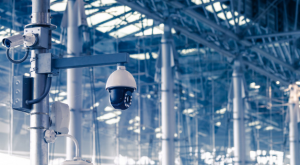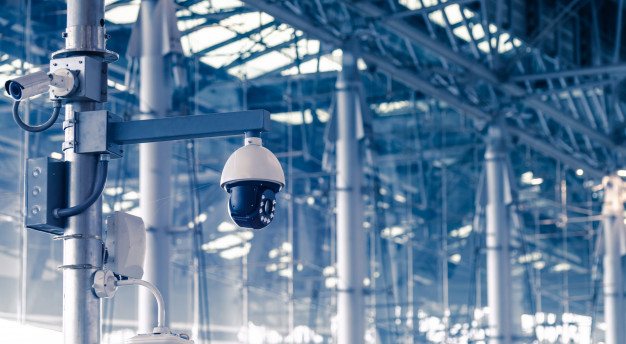 6. Monitor Your Warehouse Closely
This is an uncomplicated thing you can do even if you have not installed a high-tech security system yet. It helps you prevent or intercept internal theft.
You can start by auditing your office supplies, raw materials and finished goods. Make sure that everything is accounted for. Investigate if there are missing items and never immediately dismiss anything as coincidental.
Alarms that repeatedly go off may also be a sign that thieves are targeting your property. Log these incidents and keep your security personnel informed.
7. Limit Access to Logistical Information
If you are shipping large volumes, highly valuable items, or both, make sure to limit access to freight information to a few trusted key employees. Doing so makes it easier to prevent mid-transport theft or identify the perpetrators. Encrypt your computer systems and do not leave sensitive information lying around in your workplace.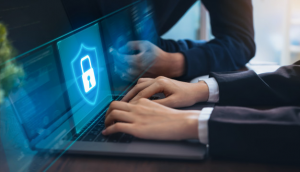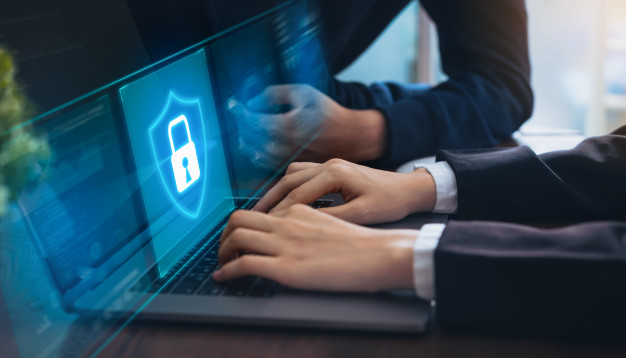 8. Do a Background Check on Your Logistics Provider
As we've mentioned in Free Shipping Supplies—Are They Too Good To Be True?, most small businesses rely on USPS for logistics. Generally, however, the three major US carriers are known for their dependability. Still, even if you've known your delivery guys for years, doing your due diligence won't hurt.
The same level of caution should be exercised if you're using a 3PL provider's services for the first time. Get good references and performance reports from various sources. Going the extra mile improves shipment security.
9. Know Your Shipments' Routes
Go ahead and ask for detailed information from your carriers. The most important things you need to know are:
Your carrier's pickup schedule and freight's ETA. If you haven't been notified of any causes of delay, e. g. a storm or port problems, inform your carrier immediately when your shipments are past due.

Ask your carrier about the delivery persons in charge of your packages. When they pick up your parcel, request for proper identification if you're just meeting for the first time.

Ask questions about your shipments' routes. If you are tracking your packages, inform the carrier of any deviations from the supposed routes.
These extra bits of information enhance your shipment's security and help you guard against cargo pilferage and theft.
10. Cooperate with Law Enforcement Agencies
Lastly, partner up with law enforcement agents in curbing package theft. Report any suspicious activities inside your warehouse or during cargo transport. Doing this helps them determine if your place of business is at risk and enables them to boost its security. Additionally, communication with such organizations can keep you updated about safe cargo routes and other modern logistical security tactics.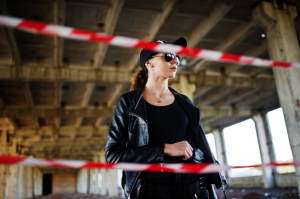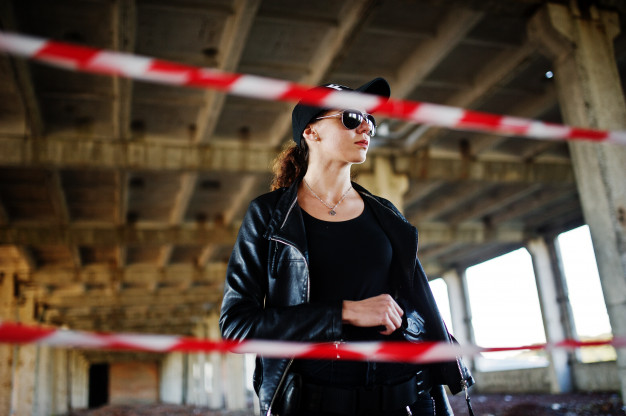 The usefulness of these tips depends upon your establishment's size and freight volumes. You can try any combination of these strategies to find out which one works best.
Cargo pilferage and theft are crimes involving the stealing of goods during transport. You need to take ample preventive measures because they can ruin your brand. Averting these low-risk, high-reward crimes protects you, your clients and the US economy. We hope that the knowledge that we shared here helps you secure your shipments and further boost your business.
Safeguard Your Shipments by Using enKo Products 
enKo Products empowers American small businesses to curb cargo pilferage and theft. We supply the following low-cost yet strong and versatile packaging materials: 
Order from us today and get added peace of mind without going out of your budget.