10 Actionable Ways for Small Businesses to Protect Customers from Porch Pirates
Prevention of Package Theft Part 1
enKo Products cares about how package theft affects small businesses. Here, we talk about how you can protect yourself and your customers from porch piracy.
Early in 2019, the US Census Bureau reported that online shopping has, at last, overtaken sales from brick-and-mortar stores. This development was supposedly driven by websites like Amazon and eBay, which offer cheap and convenient delivery services on top of easy return policies.
Today, 8 out of 10 American adults have been shopping online to varying degrees, raking in $600 billion yearly for e-commerce since 2018. The trend continues to rise and has even spiked early this year because of the COVID-19 pandemic. This growth, however, increases the risk of stolen or lost mail. In fact, as many as half of online shoppers lose their packages, and about 7 out of 10 of those cases are due to theft. 
Even one parcel theft incident can negatively impact your business, so you would want to prevent its occurrence as much as possible. In this blog, we shall explore various methods practiced in the industry to protect customers from this wrongdoing.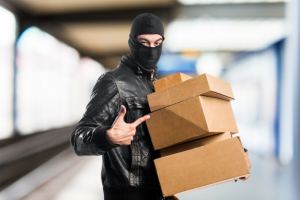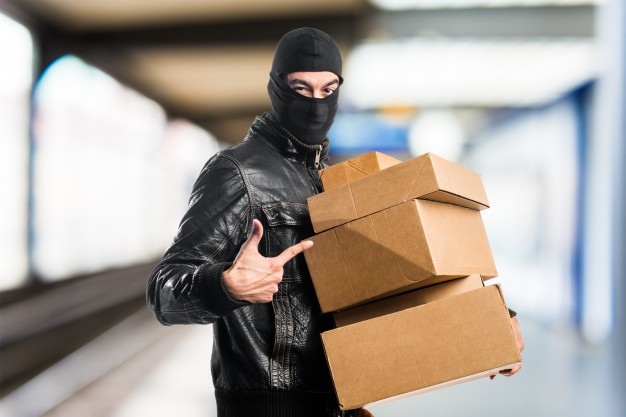 What is Package Theft and How Common is it?

Package theft consists of any activity that leads to the illegal acquisition of a parcel, wholly or partly, anywhere along its journey to the customer. More commonly, it occurs at the customer's end, through what is known as "porch piracy," as security is the most relaxed after delivery.
Porch piracy is a crime of opportunity, which may take place at the customer's doorstep when packages are left carelessly. It may also occur close to public mailboxes and other open, unguarded sites. Different ploys have been used, like picking up a package when no one is looking, posing as the addressee when receipt confirmation is expected or involving children in the robbery.
The pervasiveness of porch piracy may be gleaned from the following figures:
In 2018, 3 out of 10 experienced porch piracy during the holiday season. Half of online shoppers worry about this problem every year.

In 2019, 4 out of 10 Americans have reportedly been victimized by porch pirates.

More than half of all porch piracy victims have experienced it once while the rest have suffered from it twice or more.
About 9 out of 10 US online shoppers prefer to have their packages delivered at home. Therefore, your customers' protection from this crime is a value-added service that your business can provide.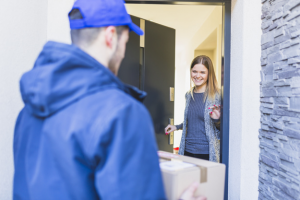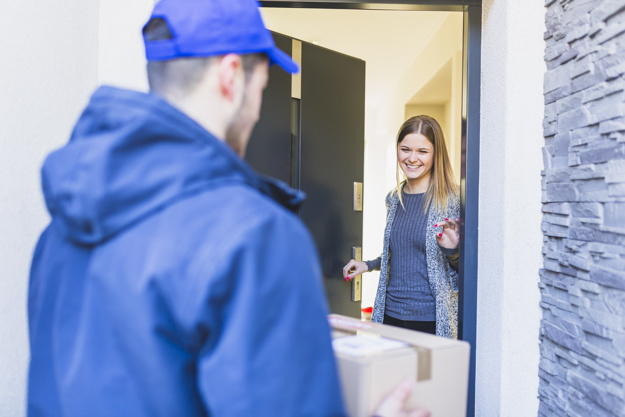 Another form of package theft occurs while the parcel is still in the carrier's charge, known as "cargo pilferage." We shall tackle it further in the next blog.
How Does Package Theft Impact Businesses?
Business owners need to address the problem of porch piracy due to the following reasons:
About 6 out of 10 US online shoppers are more likely to blame the retailer than the logistics provider for

porch piracy incidents. The same proportion believes that business owners are not doing enough to curb the crime.

Among

Amazon

shoppers, 8 out of 10 are more likely to contact the seller or Amazon than the police to report a

looting incident. In 9 out of 10 reported cases, the seller provided a replacement or refund, which meant lost income.

Every package stolen is worth an average of $109.

About 4 out of 10 US shoppers avoid purchasing certain products online due to package theft. They are usually electronic or collectible items.
As far as logistics companies are concerned, their responsibility is limited only while the package is still in their possession. At any point beyond, they can relax their security measures and liability coverage. That means that you will have to clean up after your carrier regardless of the level of diligence that they exercised during transport and delivery.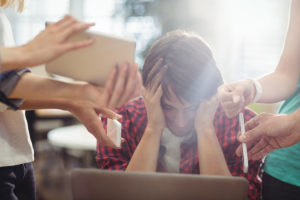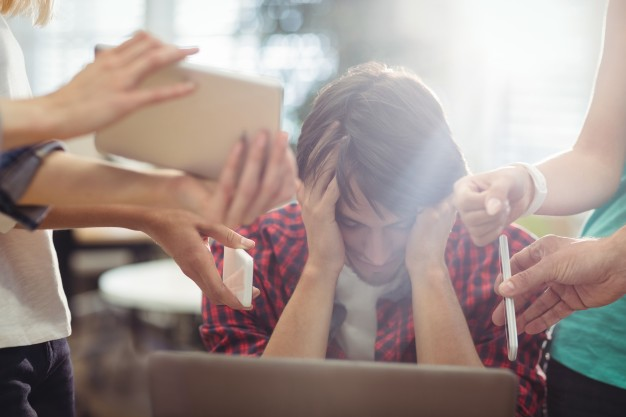 Do Porch Pirates Get Caught?
As mentioned earlier, package theft cases are less often reported to the police than the retailer. In fact, only 1 in every 10 Amazon shoppers victimized by porch pirates filed a case with law enforcers. It should thus be no surprise that only 1 out of 10 porch pirates is also caught.
What Would Motivate People to Steal Packages?
The reasons for porch piracy may be any of the following:
Necessity

Peer pressure

Mental illness

Easier than working
Whatever it is done for, the crime peaks around the holidays, typically between Black Friday and Christmas.
How Can I Protect My Customers from Porch Pirates?

Even when you are at a remote location, you can still protect your clients from package thieves. Listed below are some methods that you can try:
1. Set the Right Expectations
Just as physical stores can post anti-theft warnings, you can use your website to caution your customers against porch pirates.
You may write a brief message at your checkout page, reminding buyers to be vigilant of their shipped orders, especially if stocks are running out. You may even include a list of actions they can take to protect themselves from package thieves. Examples are staying on top of parcel tracking and being physically present during the delivery.
By educating your clients, you've not only raised awareness about porch piracy but also protected yourself against unwarranted expectations regarding shipment liability.
2. Offer to Deliver the Parcel to a Secure Location
As earlier mentioned, nearly all US online shoppers prefer to have their deliveries at home. Ask your clients if they will be home during the delivery. If not, you may suggest having their purchases shipped instead to their offices, package delivery lockers, the carrier's authorized pickup points, etc. UPS, FedEx and other major carriers have designated pickup locations in grocery and convenience stores nationwide.
3. Offer Shipment Insurance for Expensive Merchandise
Carriers have limited liability over lost packages, sometimes even when the parcels are still in their keeping. Our blog, How Shipping Smarter Can Help Small Businesses, explained that the US's three major carriers automatically cover items worth less than $100. Some may pay for as much as $5000, but insurance is advised for more valuable goods.
You can offer to add insurance to pricey items' shipping costs and explain the risks of not getting one. If the client chooses to avail of shipping insurance, you are both protected if the item is lost for whatever reason during transport.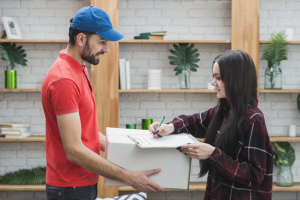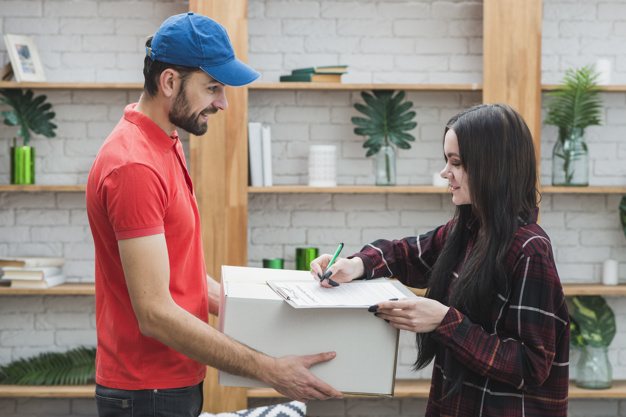 4. Ask for Detailed Delivery Instructions
If your customer really wants the package delivered at his doorstep, you may offer the convenience of scheduled delivery. In this way, the parcel is handed off only when the recipient is home. Otherwise, he would have to pick it up from the carrier's designated pickup location.
Some of your customers may have also signed up for Amazon Key. It allows the courier to drop off the package inside the customer's house or car even when no one else is around. If you're selling on Amazon, you can remind your client to take advantage of this service.
Major carrier companies offer other delivery arrangements. Examples are delaying the drop-off while the customer is on vacation, placing the package in a guarded location within the recipient's property, delivering on another day, etc. Inquire about these services from your logistics provider so you can offer a variety of secure handoff options to your clients.
5. Offer to Update the Customer of the Package's Location by Text
Tracking information is available both to you and your client. If your client is too busy to check it from the carrier's website, you may offer to text him of updates at strategic times. You can make this a complimentary service or charge a minimal fee for it.
6. Leave Your Mailing Chores to Trustworthy Personnel
Some package theft cases can occur even before the parcel has left the store, as dishonest employees steal them. Additionally, fraudsters are responsible for some instances where the items are reported as never sent by their retailers. 
Inside jobs are one of the risks that business owners have to face. Therefore, it doesn't hurt to go the extra mile to screen your potential employees. You likewise have more reason to be cautious if you're selling pricey items, like designer clothes, jewelry and electronics. Make sure to entrust the shipping of such goods only to workers of high integrity.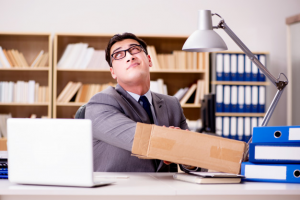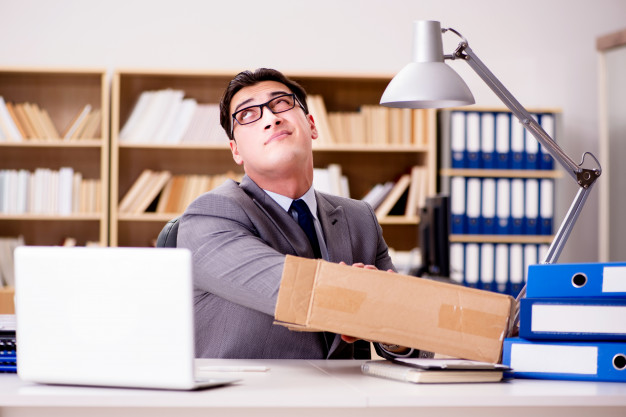 7. Use Inconspicuous Material for Your Outer Packaging
Any shipment is always at some risk of damage or theft. However, using sturdy, inconspicuous packaging materials considerably decreases those risks. Reserve the embellishments for the unboxing experience, and always go for plain, discreet outer packaging when shipping your products.
8. Keep Your Shipping Labels' Crucial Role in Mind
Inaccurate or missing labels are risks for lost and stolen shipments. Your shipping labels bear the most important delivery information, as well as details for potential returns. Therefore, their accuracy is critical to successful item transport. Additionally, you need to make sure that they are sufficiently tacky to remain attached to the package until it arrives at its destination.
9. Offer GPS Tracking as an Added Service
Another way to safeguard your business and clients from the theft of valuables is GPS tracking. A GPS device can be monitored anywhere in the world. It can help recover a stolen parcel quickly as it provides real-time information on the thieves' location. It may incur added expenses, but it enhances cargo protection for both you and your customer.
10. You May Opt for Restricted Signature Confirmation Services
We previously stated that porch pirates could impersonate recipients, so even signed receipt confirmation cannot guarantee a parcel's successful delivery. However, you can increase the security of this service by choosing restricted signature confirmation. USPS offers this as an added service to some postage types, limiting the signatories to just the addressee and an authorized representative.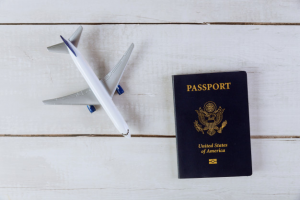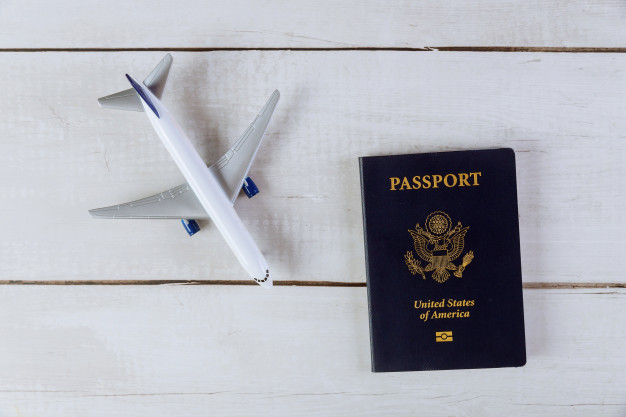 These are 10 of the industry-tested ways to protect customers from porch pirates. Choose the ones that best suit your routinely shipped products to safeguard your clients and business' interests.

Porch piracy has become a common occurrence arising from online shopping's increasing popularity. It is not only a bane to American customers, but a single instance of package theft under your watch can also cost your establishment. Therefore, taking extra steps to prevent it protects both you and your clients. We just shared with you 10 tips for minimizing the odds of porch piracy, and we hope that you find them all valuable to your business.
Secure Your Shipments by Using enKo Products' Versatile Packaging Materials 
At enKo Products, we help small businesses prevent porch piracy by supplying inexpensive yet durable and versatile packaging materials. Check out our products below: 
Buy enKo Products today and enjoy the most spectacular deals on packaging materials!