We all occasionally read or get lectured about taking advantage of free shipping supplies to reduce logistical costs. And when you shop around, all the biggest carriers provide them—boxes, shipping labels, poly mailers, paper envelopes, etc. If you must know, this perk for American citizens and business owners is something envied by people across the world. 
However, in September 2019, the USPS Office of the Inspector General (USPS OIG) questioned that practice and its sustainability. In the next few days, rumors went flying around that the state-owned carrier might stop giving away free shipping supplies, leaving some small business owners anxious. But must we really feel sorry seeing those freebies go?
The Sad Reality of Abusing Free Stuff
Shortly prior to that statement, a USPS OIG study found that 7 out of 10 small business owners prefer to ship using the government-owned postal system. More than half of them spend about $359 monthly on sending packages alone. Both of these are good economic signs and should make us feel happy as taxpayers. Right?
However, reports of free shipping supplies abuse have been rampant over the last decade or so, taking the following forms:
Using USPS envelopes as fillers
Utilizing free

USPS

boxes then sending the packages through its competitors

Using free priority mail supplies, with the customers ending up paying for extra postage

Combining flat-rate boxes to package big items 

Covering priority mail boxes with paper to avoid paying priority mail rates

Turning the shipping materials inside out

Using the free supplies for anything other than shipping, e.g. office organization, decluttering, covering windows, etc.
And the list goes on.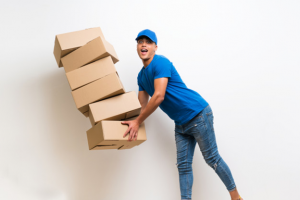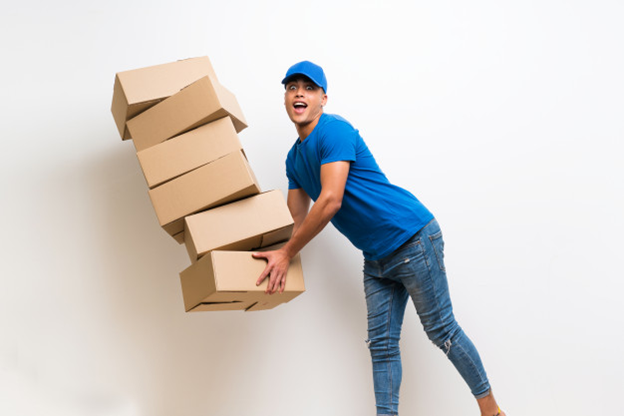 Since 2011, the USPS OIG has been calling out these abusive acts. Waste of these resources hurt the USPS budget. And it looks like the agency might just take action anytime soon, especially in light of the challenges that the Coronavirus pandemic brought.
When Freebies Are Hurting, and Not Helping, Business Owners
Startups may benefit at first from free shipping supplies. But if you're mighty serious about being in business for the long haul, you have to lessen your dependence on them at some point. They are hurting your brand more than you know.
Free Shipping Supplies Do Not Promote Your Brand
When you use shipping freebies, they bear the carrier's logo, not yours. So you're promoting their brand instead of advertising yours.
How important is branding? Let us tell you about Apple's earliest Mac boxes. They looked something like this: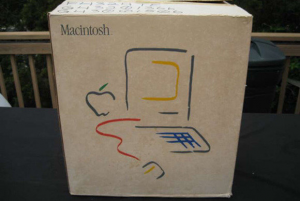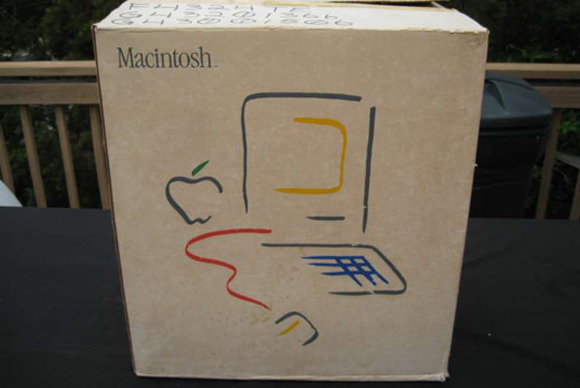 They were simple, yes. But they did not have a USPS, FedEx, or UPS logo on them, did they? And yet Apple is one of the most successful garage businesses ever in American history. Their fruity logo is also one of the most enduring technological icons of our time. That's how important branding is.
Would you like shipping freebies to ruin your branding opportunities? Hopefully not.
Part of a good branding strategy is customizing your packaging. Good packaging design helps your products stand out from those of your competitors. Buyers will have a difficult time remembering your brand name when it is nowhere on your packaging, making it hard for you to invite repeat purchases and establish brand loyalty.
Shipping Freebies May Incur a Bad Impression from Customers
You will probably not hear the comments yourself until the bluntest buyer slams you online and ruins your hard-earned seller's rating. Customers notice which sellers are overly minimizing packaging costs, and some of them don't hesitate to spread it on social media. This might create a big marketing disaster rather than make you the next viral sensation.
It gets worse when you use the wrong kind of packaging material. If you're using priority mail boxes, you have to pay priority mail rates. If you fail to pay the right fees, your customers will shoulder the remainder. Additionally, free shipping boxes usually do not provide ample protection for fragile items, which may lead to shipment damage. All these will give buyers an unpleasant buying experience with you, making it hard to secure repeat business.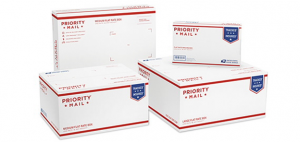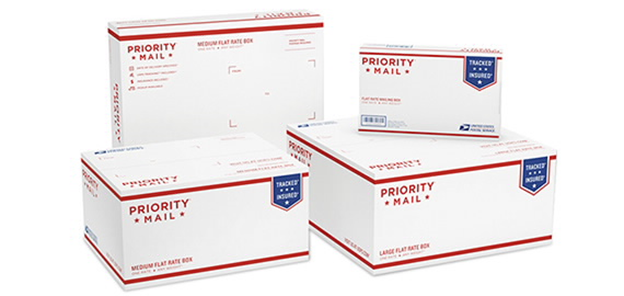 Each Carrier Sets a Limit On the Number of Freebies You Can Have
There are two ways to get free shipping materials—pick them up from the carrier's office yourself or order them online. The first one lets you get as many shipping supplies as you want, but it requires gas and lots of patience for traffic.
On the other hand, the second approach limits the number of freebies you can get. For example, USPS limits you to just five expedited mail boxes per order. What happens if you get double that number on a single day? Unless your marketing strategy is to limit your daily sales, your reliance on freebies will not serve you well.
Free Shipping Supplies Are Subject to Availability
Whether you order them online or fetch them from the post office, any shipping material may run out at any given time. One of the caveats of using free shipping supplies is that each packaging type has a corresponding rate.
For example, an express shipping box would still be charged the express rate even if you totally erase its markings. Conversely, an ordinary rate box cannot be used for speedier delivery. Waiting for the right shipping material to be available will delay your operations and compromise your business position.
Free Shipping Materials Keep You from Adjusting Weight and Dimensions
In our blog How Shipping Smarter Can Help Small Businesses, we discussed how shipping rates are calculated. Since free shipping supplies are available in limited quantities, you may find yourself stuck with too big or too small packaging material. And this may prevent you from adjusting your carriage rates. Optimizing your packaging measurements may help you reduce your expenses more effectively than depending on inflexible free containers.
Free Shipping Materials Are Not Really Free
Private carriers like UPS and FedEx will provide you free shipping materials, but only if you use their services. That's because the supplies' costs are incorporated in the shipping rates. And since they are privately owned corporations, they can raise prices any time when this promotion tool is already becoming too pricey. Either that or they may scrap out the freebies. Without a bolder marketing plan, what would you do to stifle an abrupt price hike?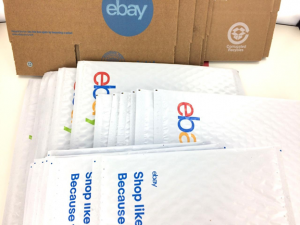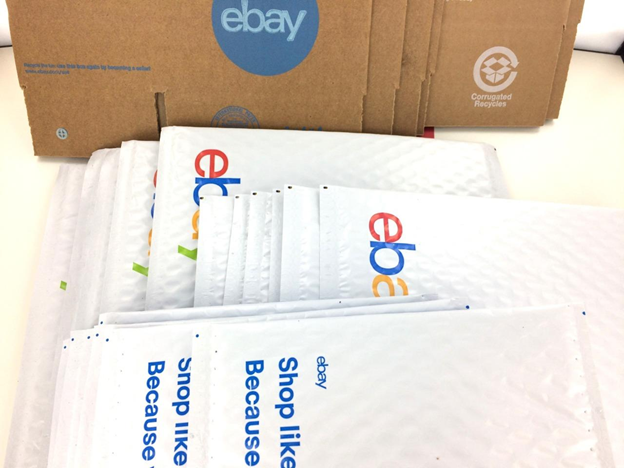 eBay gives away free shipping supplies, too. But the e-commerce site makes up for it by charging high rates for the use of its platform.
Meanwhile, USPS' shipping materials are also built into their rates. However, the excessive use of their free supplies takes its toll on their budget, hurting taxpayers in the process. When you think about it, the anticipated discontinuation of this marketing strategy may already be past its due.
You Could Be Using Free Shipping Supplies Illegally
Some of the shipping hacks that we encounter on the internet, like those described above, are actually against the law and you might not even know it. Remember that your mail can always be traced back to you, and these practices can get you in trouble. To protect your brand, you must ensure that you are cultivating the right habits from the start.
What Are Your Options If You Stop Using Shipping Freebies?
With the right marketing plan, your business may outgrow your need for free supplies faster than you think. Smart shipping strategies expand your profit and promote your brand while reducing your expenses. Some smart packaging adjustments you can use are the following:
Making Your Packaging Snug
Shipping rates are calculated according to both weight and dimensions. However, snugger packaging generally will cost you less because it requires you to use less wrapping and filler material. You may call your logistics provider and ask how to optimize your packaging for shipping. The information is also usually available on their website.
Ship Green with Eco-Friendly Packaging
You can recycle and redesign your packaging to make it suitable for both shipping and branding. Recycling and redesigning help you reduce costs. But emphasizing your green advocacy on your logo increases your brand's appeal. Environmentally conscious businesses are widely supported in American society, as studies consistently show. So you can earn more green by going green.
Shop for Inexpensive Shipping Materials
You can always opt for low-cost packaging materials. You can purchase them from reliable suppliers who may offer you good deals when you buy in bulk. Aside from their affordability, the main advantage of using them is branding, which effectively solidifies customer loyalty.
At enKo Products, we offer a vast selection of customizable direct thermal labels, stretch wraps, and other shipping supplies to help American small businesses.
Use Lighter Packaging Substitutes
You can lessen your packaging's weight to reduce your costs. You can do this by using lighter materials. Bubble wraps, foam fillers, peanuts, etc. are all lighter substitutes for corrugated cardboard. Biodegradable plastic can take the place of wood and metal. 
Give Your Customers a Good Unboxing Experience
Finally, a pleasant unboxing experience is much better for branding than using free shipping supplies. To do this, you'll need any of the following combined with a well-designed packaging:
A handwritten thank-you note

Some of your branded stickers

A discount coupon

Some free samples

Product brochures

Any other inexpensive, feel-good inserts you may think of

An unforgettable unboxing experience will help your customers remember your brand for the next purchase.

Conclusion

The use of complimentary packaging materials may be inexpensive at first but will eventually hurt your long-term marketing strategy. Furthermore, it hurts taxpayers when USPS free shipping supplies are misused, abused or just overly used. Some alternatives to using shipping freebies have been presented here, and they are known to be successful in creating customer loyalty. We hope that you find today's blog enlightening and helpful. 

Let enKo Products Help You Promote Your Brand!

enKo Products helps small businesses market their brands effectively while reducing their expenses. We offer the following quality, customizable packaging and labeling materials at low prices: 

Order your favorite enKo Products today to get some wonderful deals!