Explains the Definition and Benefits of Customer Retention
Good product quality is not the only key to business longevity. You may have served the best apple cobbler on opening day, but your venture may be cut short unless you know how to get customers to buy again.
Customer retention is not just a concept, but a skill that small business owners should master to last many years. Here, we share 20 time-tested strategies that startups can try to keep customers coming.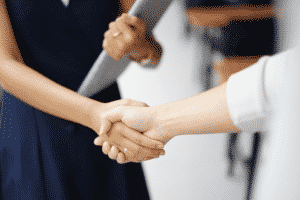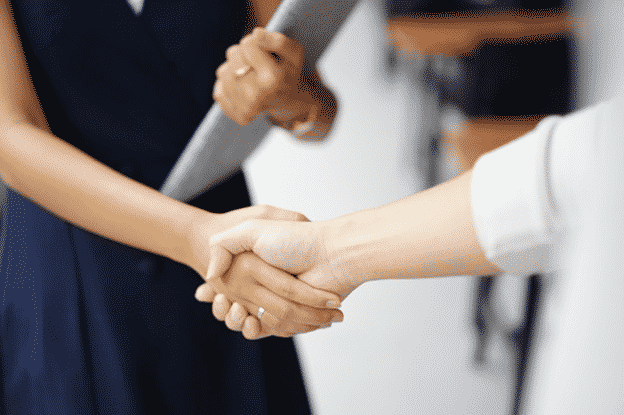 What Is Customer Retention?
Essentially, customer retention refers to an establishment's ability to keep clients engaged in its business. It involves customer-focused actions that encourage repeat purchases from the same company or brand. It directly impacts business profitability and life span, so startups need to learn customer retention strategies early on.
How Important Is Customer Retention?
The art of customer retention has been mastered by the likes of Apple, Colgate, Nike and other household names. These retail juggernauts have found ways to overcome the competition by keeping many customers from defecting, or in other words, "churning." They derive the following benefits from doing so:
Potential for Brand Loyalty
Seven out of ten American consumers are willing to pay for great service. When they experience it from one brand, there's a 70% chance of converting them into loyal customers. Consistent quality, timely and appropriate innovation, customer support, powerful messaging, and others facilitate branding, engaging customers in the same products for a long period of time.
Reduced Promotional Costs
You can appreciate how this happens when applied to a small neighborhood business, such as a local diner. The owner knows his neighbors' tastes very well, and so his menu consists of local favorites. Now and then, a visitor may stop by and eat, but not many out-of-towners know about this place.
Along the way, the owner notices his profits leveling off and figures that he has to do more than just survive. He may choose to attract new customers, but that would require new market research, new ads and a possible relocation or expansion. This option significantly drives up expenses. Additionally, it is not cost-effective as the odds of successful customer acquisition in most establishments are very low at 5-20%.
On the other hand, he may simply continue to market within the same neighborhood. It requires fewer additional promotional tools and neither relocation nor expansion. Also, the chances of successfully selling to existing clients are at least six times greater. Eight out of ten corporations agree that customer retention is less expensive than finding new ones, and we can see why from this example. 
Higher Investment Returns
Customer retention does not require much, but it can lead to substantial gains. Your "regulars" are already very familiar with your product. A little promotional gimmick can increase repeat purchases by 20-25%.
Studies show that, for most businesses, 80% of their profit comes from only a fifth of their customers. A customer retention rate increase of even just 5% can raise margins by at least 25% more. Therefore, every dollar spent on keeping loyal customers happy is money well spent.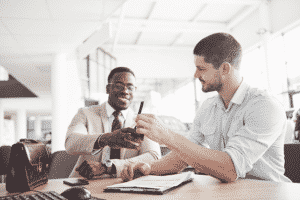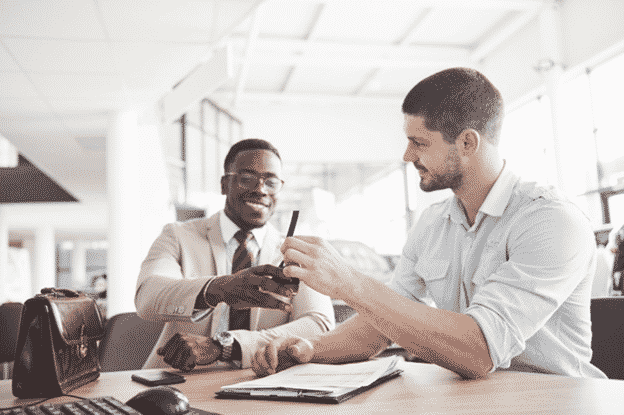 Social Proof and Reputation Marketing
Repeat customers are very likely to become advocates of your brand. Six out of ten brand-loyal consumers share about good product experiences with family and friends. This creates social proof of a product's appeal. And remember that a peer's positive review can convince seven out of ten consumers to buy a product. Therefore, customer retention strategies promote your brand in more ways than one.
Customers Grow with the Brand
When you ask your existing customers for feedback, you involve them in your company's development. The good thing about loyalists is that, even if you make a mistake every once in a while, their faith in you wavers little. Additionally, responding to your customers' demands gives you a way to show your appreciation. Actions like this further strengthen customer-brand relationships, ensuring repeat business.
Prevention of Churns and Profit Loss
The lack of retention efforts overshadows other reasons why clients jump ship to the competition. And they can take a huge portion of your business with them.
Companies devoting more to acquiring new clients than retaining old ones spend five times more, leading to significant profit reduction or loss. Customer retention is an easier and more lucrative strategy, though sadly, many startups are less concerned about it.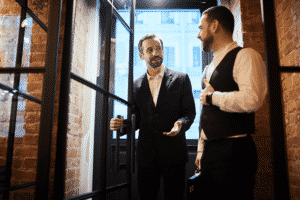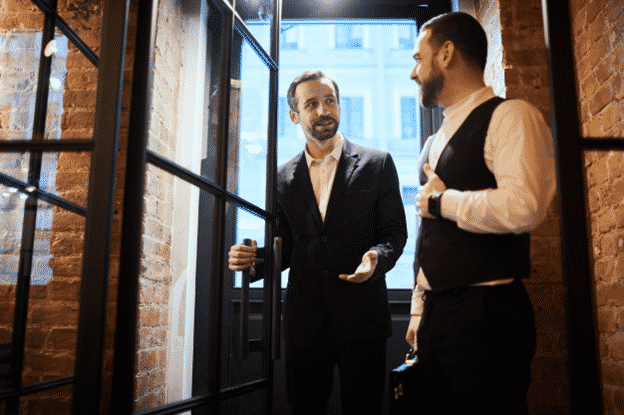 We mentioned previously that branding is crucial to a company's lifespan. Failure to stamp one's brand in the market's consciousness kills off one in every five startups within the first two years of launching. Customer retention facilitates branding, which is why it also impacts a company's staying power.
What Strategies Can Startups Try to Keep Customers Buying?
Various retention strategies employ a mix of FOMO marketing and displays of customer appreciation. Here, we rounded up the most effective ones that are easy for startups to try:
1. Ensure Consistent Product or Service Quality
How many of you got to try Burger King's Satisfries when they came out a few years ago? The intention behind the product was noble—to give Americans healthier food options. But the fries felt like rubber in the mouth and tasted bland. Long story short, the product flopped and soon quietly went out of the market.
It is perfectly okay to reinvent products, but ensuring the same quality is critical to its success. Six out of ten consumers can remain loyal to a brand for as long as it retains its most likable attributes. This means that, when innovation leads to inferior quality, buyers are likely to defect. This is fatal in a competitive niche, like the food industry.
Remember that a product's original qualities are what attracted customers to buy it in the first place. Failure to preserve them shows that you cannot deliver on your brand's promises. 
2. Provide Consistently Good Customer Service
In our blog, Best Direct Thermal Printers for Small Businesses 2020, we reported that customer service is a major dealmaker in the industry. One reason why brands like Rollo, Zebra and Arkscan are popular is their highly accessible technical support. And people who receive superb customer service from these brands are not shy about spreading it online.
This should not come as a surprise. Product performance is not the only metric for judging brand reliability. Thermal printers are complex machines. People must find products easy to use, or they will choose the competition. User-friendliness and availability of support are important to techy and non-techy people alike, so these attributes directly affect sales.
Offer live chat for a good part of the day. Respond immediately to phoned-in or emailed questions. Also, remind your employees that customer service is not the job of just one department. Everyone in your staff represents your brand, so they should do their part in assisting and retaining customers.  
3. Remind Them Why They're Your People
What do Lamborghini, Hermes and Rolex have in common? Yes, they are all luxury brands. More than that, none of them cheapen their merchandise to widen their market. They are happy with the fiercely loyal customers they have now, who are willing to burn money to associate with elite brands. These companies would probably lose their existing clients fast if they suddenly became very affordable.
Different consumer brackets exist because not all people have the same concept of value. Even if yours were not a luxury brand, people would still buy your merchandise if they thought it was worth the price.
Highlight your products' advantages. Remind your clients of your unique selling proposition, specifically, why they won't get the same value from the competition. Drop both explicit and subtle hints. Eight out of ten Americans are loyal to a retailer or product, and they love being constantly wooed.
4. Take Advantage of Email Marketing
If you don't know where to start sending these we're-here-for-you reminders, start with email. Six out of ten consumers still prefer to use email for business communication over social media despite the latter's popularity. In our previous discussion about digital marketing, we tackled email marketing's advantages, which include the following:
Cost-efficiency and high investment returns

Access to analytics, allowing businesses to identify their customers

Avenue for personalization

Effective means of communication

Enhancement of marketing flexibility
You can email your clients about various matters—new product lines, discounts, cart abandonment reminders, etc. From surveys, six out of ten consumers buy a product after reading about it from an email. And more than a third of customers are eager to receive emails from their favorite retailers. 
Some words of caution, however. To avoid complications, have a privacy policy in place before collecting the customers' contact details. Also, do not flood people's inboxes, or you will force them to mark your emails as spam.
5. Voice Out Your Appreciation
People frequently overlook the meaning of a marketing gesture, e. g. why sellers give away discounts for succeeding orders. Nearly half of netizens junk promotional emails because they get mixed up with valuable business messages.
Customer appreciation emails, however, are different. When a person receives a thank you note, it tells him that he has an existing relationship with the sender. This makes gratitude emails a little harder to ignore. In fact, they have about a 40-50% greater chance of getting read and a 15% higher conversion rate compared to simple promotional emails.
In business, the words "thank you" have power of their own, especially when personalized. Surveys show that six out of ten American customers repeatedly buy from companies that address them by name in thank-you emails. Gratitude messages accompanied by little gifts have an 85% chance of triggering repeat business within a month.
Saying "thank you" is important in many areas, especially business. Isn't that what Rhonda Byrne preaches as the great secret of life?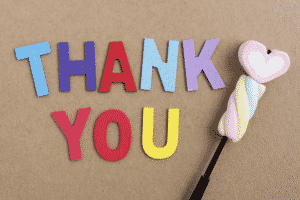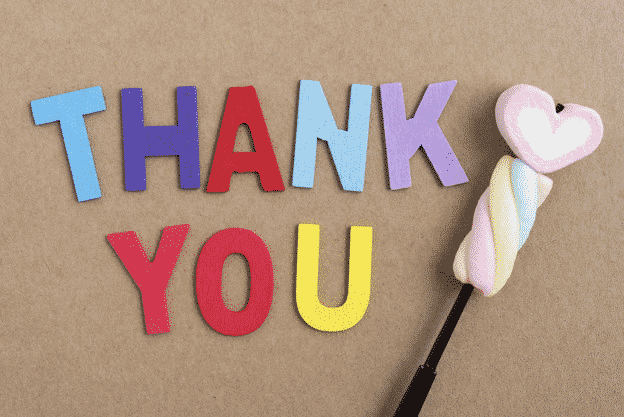 6. Give Incentives to Keep Them Buying
Incentivizing repeat purchases is a great customer retention tactic. Starbucks knows this too well. Every purchase entitles the buyer to a corresponding number of points until he qualifies for a branded freebie, such as a keychain or planner. This strategy doesn't just invite repeat purchases but also promotes branding.
You can do the same or give other attractive offers, such as free shipping and substantial discounts on future purchases. You can set a deadline for eligibility, a FOMO tactic that works even on budget-conscious customers.
Don't forget to preface your offers with the words "Thank you."
7.Offer Quick Delivery If It's Affordable To You
Besides cheap shipping, customers also appreciate quick deliveries. Small business owners can take advantage of USPS's discounted rates to optimize costs and delivery speeds for their customers. Online postage providers make these services even more affordable, so you should also consider signing up for one.
8. Initiate A Subscription Program
Subscriptions entail advanced payments to receive the same service or product. If done right, they allow business owners to sell high volumes while securing profits early. One out of five online shoppers subscribes to at least one retailer, either out of convenience or sheer loyalty. The prospect of promptly getting some capital back makes this strategy worthy of serious thought.
Sites like Amazon use subscriptions to encourage online sellers to keep using their services. In exchange for a flat fee, they let sellers list multiple products rather than pay for them individually. Sellers are also given access to more services.
You can apply the same customer retention strategy in your business if you want more capital flowing early. The only caveat is that it's akin to a loan, so be sure to deliver well and on time.
9. Start A Loyalty Program
Loyalty programs are different from subscriptions as they provide additional incentives even without advanced payment. Occasional gifting is a nice way of thanking customers, but loyalty programs initiate a much longer relationship with them. These promotional tools are very effective in retaining customers, as seen from the following statistics:
7 out of 10 loyalty program members become brand advocates.

American millennials spend $600 billion every year, and 6 out of 10 will not commit to a brand lacking a loyalty program.

3 in 4 customers make a repeat purchase after earning a loyalty reward.

Half of businesses with loyalty programs use them for reputation marketing and acquiring new customers.
We mentioned in our FOMO blogs that loyalty programs make customers feel special because of their exclusivity. Members also think that loyalty rewards give more value for their money, which explains their marketing effectiveness. So consider starting a fun one today.
10. Listen to Their Demands
Asking for feedback helps businesses grow and earn loyalty. Customers who feel heard and valued are more likely to buy from the same company than those who feel ignored. Only 4% of dissatisfied customers will voice out a complaint, and half of them will do so on social media. The remaining 96% will simply switch to the competition, never to be heard from again.
Customer feedback helps businesses improve their services. And companies like Southwest Airlines take advantage of it to keep clients engaged. There are many ways to ask for it—social media, emails, survey forms, etc. You can protect your brand by braving up to negative feedback and correcting any missteps early.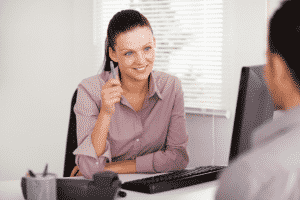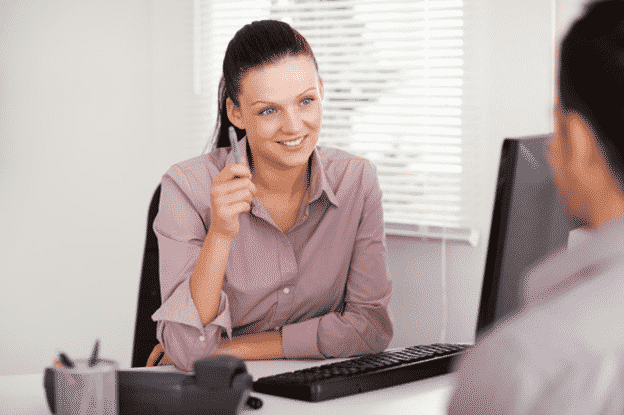 11. Continue to Study Your Market
Market trends change for many reasons—technological breakthroughs, evolving philosophies, mass disasters like COVID-19, etc. This is why you can't be stagnant when it comes to product features and service delivery. Former global giants Nokia and Ericsson learned that lesson the hard way.
It sounds cliché, but people's needs change with the times. So never tire of researching your target market. It exhibits your willingness to take care of precious customer relationships. There's value in keeping product quality consistent, but it must also be balanced with responding to changing demands and making timely innovations.
12. Leverage Your Content
Speaking of COVID-19, we previously discussed its impact on small businesses and how it raised the importance of digital marketing. Aside from preventing supply chain disruptions, one factor that promoted customer retention was online communication. That is why businesses with an online presence coped better with pandemic-induced purchasing behaviors. 
An effective way to engage customers online is by providing timely and appropriate information. As we've said before, online shoppers do not just look for something to buy, but they also take advantage of the internet's educational value.
Nearly every person visits a website for the first time to seek more information. Less than half will complete a purchase from reading relevant and engaging content. But if they don't get the information they need, every visitor will leave without buying anything.
Tell customers more about your product. Explain how it can make their lives better. Shock them with something interesting but valuable about your brand. Ask for feedback and engage them on social media to increase your online presence.
13. Provide Social Proof
Leveraging social proof has become an effective FOMO marketing tool in the digital age. Products that generate a lot of positive reviews entice buyers and virtually unknown brands are likely to be ignored and never Googled. Testimonials of good product performance can boost sales by up to 34%. 
Social proof fosters customer retention because it builds trust in a brand. Nine out of ten buyers trust unsolicited user reviews more than paid ones. Aside from online reviews and user testimonials, other forms include expert or celebrity endorsement, backlinks, user-generated content, event attendance, number of views, social media shares, etc.
Email your customers about events that they missed. Get social media influencers to like and endorse your products. Highlight favorable metrics to keep buyers engaged.
14. Stay Relevant
Consumers have smarted up these days. They've learned to skip ads that have too much spin or smother them with the same old scripts. On the other edge of this spectrum are businesses that don't promote themselves enough. Such companies are in danger of losing the buyers' interest as they fail to maintain a meaningful connection.
Customers are more likely to stay devoted to a brand as long as it remains relevant in their lives. There are many ways to stay connected. Personalize your services. Design unique product packages. Give surprise rewards. Create a new product that answers a lot of needs. Sponsor a fun holiday event or raffle. Unleash your imagination.
You don't have to advertise 24/7. You just have to stay visible long enough to remind loyal customers that you got their backs.
15. Never Underestimate Branded Holiday Giveaways
This may sound like just another simple customer appreciation strategy, but it's not. That is why it merits a section of its own.
People are usually sentimental around certain holidays, like Valentine's Day, Independence Day, Thanksgiving and Christmas. The commercial hype during these times is just so intense. You cannot resist but take advantage of the opportunities they present.
For instance, online sales pick up by 35-50% in the last quarter of the year, depending on the product type. And people are willing to pay 40% more for in-demand items, such as electronics and toys.
Make your brand holiday-relevant by handing out customized giveaways. When you do that, you don't just court existing clients. You also turn them into walking billboards whenever they use your freebies.
So if you're a candy shop owner, think of how much potential this giveaway has in early February: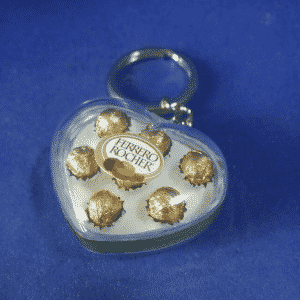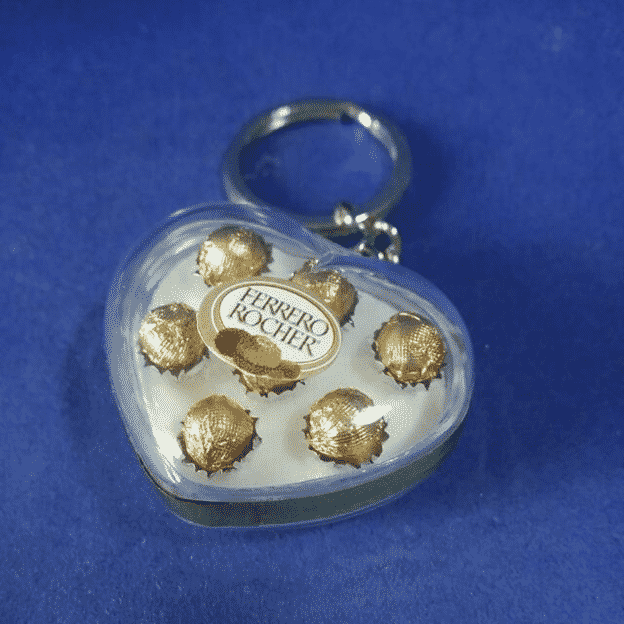 16. Identify With Your Niche's Advocacies
Identifying with an advocacy makes companies appear authentic and relatable. Promoting one's causes through social media can boost sales by as much as 60%, mostly because of advocates' referrals. Companies like The Body Shop (environmentalism), Fossil (women empowerment) and Johnson & Johnson (HIV treatment) have used their advocacies to benefit their brands and the causes they support.
Don't just pick any advocacy. Choose one that you and your existing clients can relate to. Be passionate about it, but stay away from making very inflammatory statements.
17. Show Acts of Charity
You know what they say about acts of charity—you don't need to talk about it. But if you want to influence people to act a certain way, you have to be loud about being generous every once in a while. It certainly lessens the negative vibes during hard times.
We saw this when the COVID-19 lockdowns started, and acts of corporate social responsibility abounded. Many companies offered free services and made others more convenient for consumers. People responded positively by giving them repeat business and advocating for them online.
Charitable deeds do not have to be very flashy. People appreciate even small acts, like sharing encouragement on social media and donating some health supplies.
They don't all have to benefit strangers, either. Ensuring employee health goes a long way, too. In fact, the Coronavirus pandemic raised consumers' awareness of which companies treated their employees well, which was enough for many to switch brands.
Genuine kindness is something that customers can relate to. Don't be shy about showing others that you care.
18. Support Your Customers' Businesses
Do you know what's better than giving your customers some personalized greetings? It's partnering up with them.
Check your customer list. Some of them could have businesses of their own, and it may benefit you to collaborate with them. Doing so benefits your establishment in several ways:
It's an effective customer retention strategy.

You can potentially broaden your advertising channels.

Two creative heads are better than one when finding ways to serve a niche.
You can advertise each other's services online or do business together. Some big corporate mergers started this way.
19. Handle Product Returns Tactfully and Promptly
Product returns are costly, and the reasons behind them are plenty. We mentioned before that lax return policies are not always ideal, and they're not legally necessary, either. Additionally, they can be detrimental for startups, as the average cost of a product return in the US is $109. However, having a solid return policy will get you out of a jam every time.
Having said that, every case is unique, and the way it's handled determines the outcome. If there's a legitimate reason for returning a product, it's best to manage the situation diplomatically and promptly. About 95% of customers are willing to buy again from the same company after a well-handled product return case.
So rather than viewing the circumstances negatively, you can turn them into positive experiences. Learn from each case and turn it into an opportunity to convert someone into a loyal customer.
20. Prevent or Remedy Churns
Finally, if they still churn despite having done every customer retention strategy in the book, it's probably time to investigate why.
Customer defection red flags include fewer purchases over a specified period, less online engagement, fewer returned messages and others. Some reasons include unsolved product problems, emerging competition, tone-deaf innovations, etc.
When you notice churning signs, you need not figure it out on your own. Hire a research consultant if you can afford one. Crowdsource for ideas. Dial a friend. If your business is important to you, you must do what you can to keep old customers from leaving.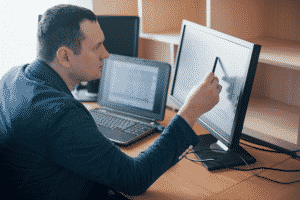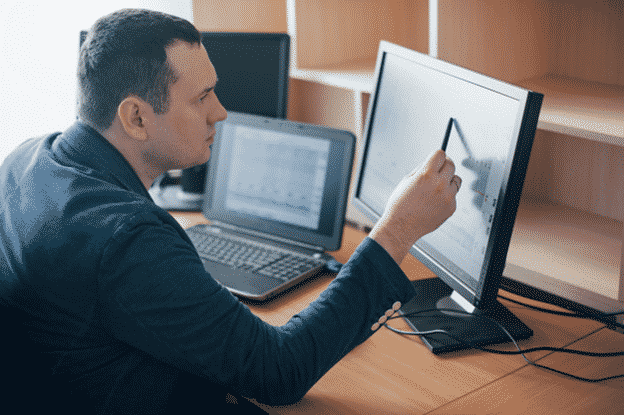 So these are the 20 customer retention strategies that we suggest startups try. They do not require superpowers or giant funding. However, their execution needs business communication skills that will only get better with time.
Conclusion
Customer retention strategies facilitate branding and impact business longevity. Customer acquisition is necessary, but keeping old clients is often more lucrative. So startups are encouraged to devote more resources to the latter. We have just shared 20 customer retention strategies that fledgling entrepreneurs will find practical to apply. They add to the many tools that can help boost sales and staying power.