Inexpensive Marketing Ideas for Startups
The unboxing experience has emerged as a powerful digital marketing tool in the last few years. Leveraging unboxing videos has become an effective way for small businesses to compete with big names.
Social media influencers' unboxing videos elicit FOMO among viewers, enough to drive up sales. Typically, the packaging is customized, so buyers will easily associate the experience with the seller's brand.
Branding is important to startups, but how can they make a good unboxing experience using low-cost materials? This blog explores some inexpensive options that will enable new entrepreneurs to hack this promotional strategy early on.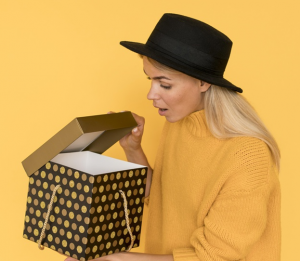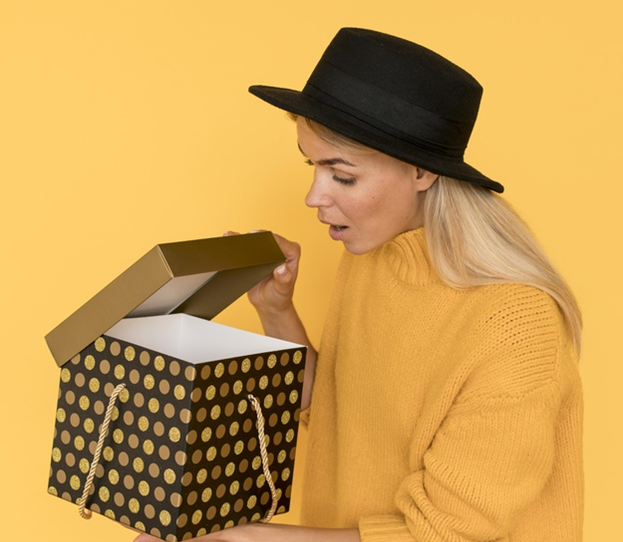 What Is the Unboxing Experience?
In Walter Isaacson's Steve Jobs: A Biography, Jony Ive, Apple's former Chief Design Officer, spoke of his late boss' deep understanding of the unboxing experience. Apple invests in it probably nearly as much as it does in the product design itself. This is why the company's unboxing videos generate a lot of hype and, consequently, exceptional conversion rates despite the products' price.
Indeed, what is the unboxing experience?
The unboxing experience is a multi-sensory phenomenon that, from a psychological standpoint, is similar to opening a gift. A person unwraps a product, and the package's various attributes elicit different reactions. It is entirely distinct from the product experience itself, but the two are nearly inseparable as they are both parts of product presentation and branding.
These days, when people talk about unboxing experiences, they usually refer to online videos showing the unwrapping of featured products. With online shopping's increasing popularity, in-store experiences are now being replaced by in-home ones. And unboxing videos provide audiences a virtual means of exploring a product before they consider buying it.
Before 2010, unboxing videos typically featured only electronic gadgets. However, in the last few years, makers of other retail goods, e. g. food, cosmetics, toys, etc. have started capitalizing on it as well. Companies distinguish themselves by creating a pleasant brand experience that starts during unwrapping.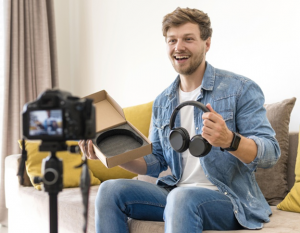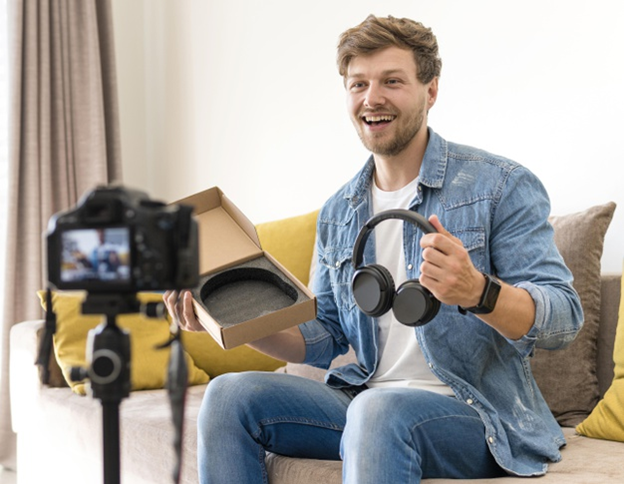 What Are the Advantages of Enhancing the Customers' Unboxing Experience?
Eliciting pleasure from the moment a product is unwrapped provides many benefits for sellers. The most notable ones are the following:
A Good Unboxing Experience Provides Value-Added Service
Proper packaging ensures that a product will reach the customer in one piece. This is an important component of the unboxing experience, as we mentioned in Packaging Tips: How Small Businesses Can Securely Package Items for Shipping.
While free shipping attracts many customers, more than half are willing to pay for high-quality packaging. According to the USPS Office of the Inspector General (USPS OIG), shipment damage is the fourth biggest concern of all mail recipients and is highly associated with dissatisfaction. Additionally, it often triggers costly purchase returns.
Meanwhile, unique, secure packages compel half of customers to share about the experience on social media. Going the extra mile to create well-designed packages adds more value to your service. Remember that seven out of ten American consumers are willing to pay for great service.
Aside from securing product packages, ensuring timely delivery is also a great plus from the customers' vantage point. Late arrivals can ruin an otherwise perfect unboxing experience, so make all reasonable efforts to avoid them.
A Good Unboxing Experience Creates Positive Expectations of a Product
The brain's reward center is the seat of a person's motivation. Pleasure derived from a recent event conditions the mind to view succeeding ones more positively. That is what a good unboxing experience does—it primes the customer's mind to expect an equally enjoyable product experience. 
A Good Unboxing Experience Opens Other Promotional Opportunities
A good unboxing experience makes people more receptive to other product suggestions. Exceptional packaging is a reason why eight out of ten customers are willing to try more merchandise offered by the same brand. So when your opening salvo pleases your audience, you create an opportunity to advertise the rest of your product line.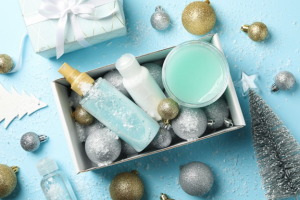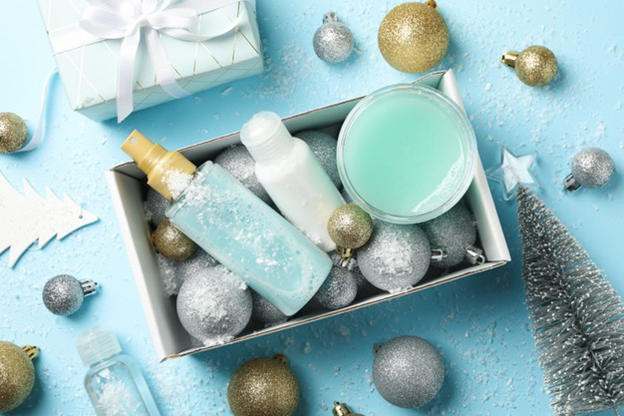 A Good Unboxing Experience Makes Word-of-Mouth Marketing Go Viral
Reputation marketing is a cost-effective promotional tool for e-merchants. Seven out of ten customers trust online reviews, which serve as social proof of a product's desirability.
In the digital age, an amazing unboxing experience can easily explode online and generate exposure from any wired location on earth. About a third of customers view unboxing videos, and more than half of them buy a product after viewing those clips. Investing in creating the perfect unwrapping experience is never wasted, and Apple employees know it. 
A Good Unboxing Experience Encourages Customer Loyalty
Remarkable product experiences invite repeat purchases. Additionally, every other customer who receives an order in a gift-like package is likely to talk about it online. Customers appreciate sellers' aftersales marketing effort, and many show it by being brand-loyal.
A Good Unboxing Experience Helps Build Brands
We've repeatedly said that, when faced with numerous choices, most customers go on autopilot and buy based on appearance or brand recall. Creating a good unboxing experience is so important because buyers will remember your brand from their reaction to your packaging design. If it blows some skirts up, then it has a good chance of success. If it doesn't, you must go back to the drawing board and adjust.
So make your packaging design stand out. Investing in this aspect of your business is like investing in your brand. Keep in mind that branding is critical to a company's lifespan.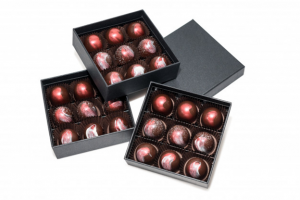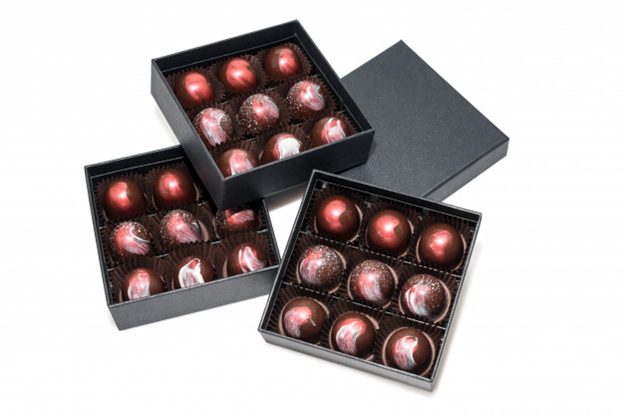 So these are the advantages gained from enriching the customers' unboxing experience. It will be money well spent when you give them a darn good one.
How Can I Make a Good Unboxing Experience Even on a Budget?
If you've ever had your own unboxing experience or tried looking for artsy gift wrappings to please someone else, then this will come naturally to you. All you need is to pay attention to the details and remember that every element of your packaging is to be treated as an extension of your brand.
Design Your Primary Packaging to Stand Out
The primary packaging is the container that makes direct contact with your product. It bears important merchandise information, including your brand name and logo.
We always recommend that businesses start conceptualizing designs by balancing what they want to project with what the audience wants to see. Define your target market and USP. Be clear about your company's values and goals. Research your customers' preferences and tailor your design according to your findings. Do not attempt to sell to everyone.
Stylize a generic container, keeping in mind that uniqueness and sustainability stand out to customers. Crowdsource for ideas if you can't hire a designer. Explore different textures, shapes, graphics, fonts and scents. Avoid using branded packaging freebies as much as you can. If you use them, you'd be giving up valuable ad space to someone else's brand and turn yours into a footnote.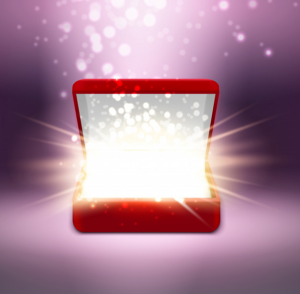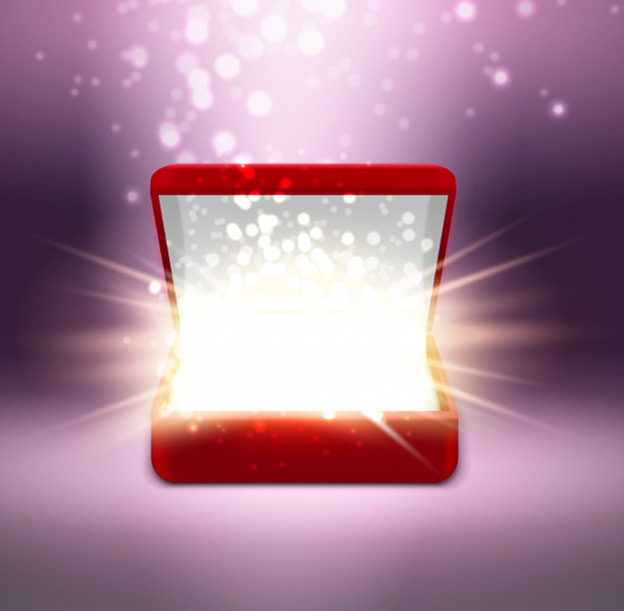 Play with Colors
There is no hard rule in choosing colors. People associate them with different meanings, depending on their prior experiences, gender, age, culture, etc. So, again, knowledge of your target market will be crucial.
Choose colors that will evoke good thoughts and feelings from your customers. Apply them on the various aspects of your packaging, including the labels, special inserts and fillers. Stick to a single motif for a while if it's selling. Your clients will associate it with your brand and make it easy for them to distinguish your products from the competition. 
Deliver the Right Message
You can make effective advertising media out of labels and some colored cardstock paper. There are infinite ways to customize them so they can deliver the right message. Print using a blur-free inkjet, laser or thermal printer. 
Message #1: Appreciation
Customer appreciation is always a good way to start business communication. You can insert personalized thank-you notes and inspiring messages. You may print witty puns and product photos that will motivate customers to share on social media. You can add collectible stickers and discount coupons that feature your brand.
Message #2: Subtle Ads
Include inserts that will promote your brand and other merchandise. You may print a leaflet with a brief description of your company, its values and the reasons why you appreciate your chosen niche. You can suggest fun, alternative ways of using your products. You may also put in a flyer or brochure with pictures and brief descriptions of the rest of your product line.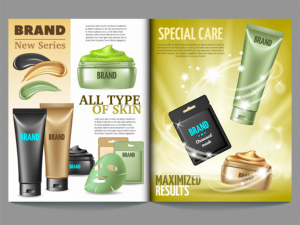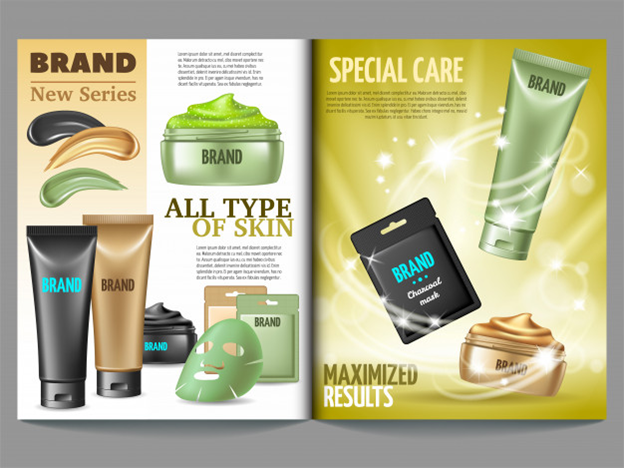 Message #3: Customer Empowerment
Customers always appreciate the chance to be heard. Businesses benefit from listening to their feedback. You can add in a brief, self-stamped questionnaire asking them about their product and brand experience. You may ask for suggestions for improvement.
Alternatively, you can engage them on social media. Print your business social media account on a small card and share it with them. Post relevant videos or photos that will get them to talk. Note that the top three biggest social media platforms to date are Facebook, Twitter and Instagram. Many companies leverage their accounts in these sites to increase their online visibility.
Have a keen eye for detail, and proofread your printouts before you put them in the package.
Consider Including Product Samples
This is one of the ways to convince buyers that you're packing a lot of value into your merchandise. You may include an extra portion of the product they ordered and emphasize that it is "a bonus." Otherwise, put in a small sample of another product that needs additional promotion.
Choose a Sturdy, Stylish Secondary Packaging
This part of the product presentation is critical to the unboxing experience. It not only protects the contents but also preserves the element of surprise. We've already tackled the outer packaging and its stabilizing elements in How Small Businesses Can Securely Package Items for Shipping. Here, we will emphasize those parts that can be modified for the unboxing experience.
Fillers
Fillers cushion products to make sure that they don't break or scratch each other during transport. There are inexpensive ways to customize them to suit your brand. Three types are normally used—bubble wrap, paper and foam. We've compared their applications, pros and cons several times in past blogs. Here, we're going to concentrate on how they can be customized for the unboxing experience.
Bubble wrap is usually available as sheets, continuous rolls, pouches and mailers. Generic types come in different colors. This material provides excellent protection both horizontally and vertically within packages, although it's not very cheap.
Glossier has a customized bubble wrap pouch that is currently rocking the internet. It is both fashionable and sustainable. You can create a DIY version by labeling a reclosable bubble pouch or bag with a plastic thermal transfer tag. Another option is by hot stamping and hot sealing of bubble wrap sheets and rolls, but this requires much pricier equipment.
Handheld hot seals are available for less than $30. You can create uniquely shaped bubble pouches using a hot seal and a pair of scissors.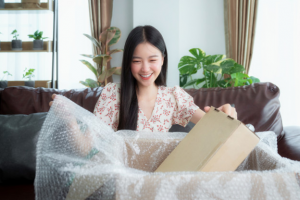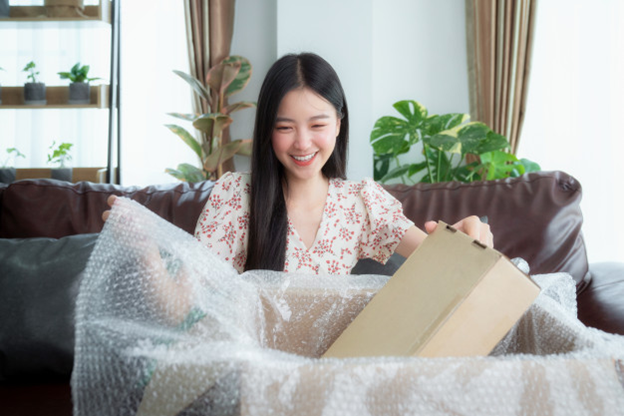 Among filler types, paper is the cheapest, and that is its biggest advantage. It is also the most versatile in terms of applicability and customizability. However, it crumples more easily than bubble wrap under a heavy load, and it lacks foam's insulating capacity. Nevertheless, with some design tweaks, paper can be used to create the perfect unboxing experience.
Use different paper types as filler. Cheap, plain newsprint paper can be the filler bed, which will support everything else placed on top.
Use colored paper to pad the primary product packaging, preferably the kind that reflects your brand. Colored packaging paper includes tissue and newsprint paper.
You may add some scented paper, if appropriate. Add more color in the middle and on top, and newsprint paper on the sides to fill the remaining gaps.
Like bubble wrap, packing foam is available in several different forms. It also has various colors, but colored foam is much more expensive than paper. Foam has cushioning power comparable to bubble wrap and is a better insulator than paper. It is suitable for lining packages containing heat-sensitive items, like some perishables and soft waxy cosmetics. Permanent thermal transfer labels are acceptable for branding foam pouches and boxes.
You can use any combination of these fillers to optimize your packaging design and costs.
Outer Box
The outer box has to be very sturdy for maximum protection. When used on heavy items, old cartons do not hold up very well during long journeys.
You don't have to design the exterior. It is better to keep it plain to protect customers from porch piracy and cargo theft. Customers understand that this is necessary.
However, you may choose to decorate some parts of the interior, such as the lid and flap undersides.
Make sure to leave adequate cushioning space between the product and the outer box, i. e. 2-3 inches on all sides. You may apply plastic tape using an H-pattern to seal the edges.
Shipping Labels
Ideally, two shipping tags are used. The first one is for attachment to the exterior's most prominent area, away from corners and folds. The second one is unpeeled, placed among the fillers. This label ensures that the package can reach its destination even if the box or the outer shipping label gets damaged.
Use online postage apps, which can help speed up label reprinting. You can customize your shipping stickers by adding your logo. You may protect the outer label with very clear plastic, ensuring that it remains readable. Most importantly, ensure the tag's accuracy so it reaches the correct destination on time.
Other Stickers
Finally, you may use special handling stickers, e. g. fragile stickers, this-side-up labels, etc. where appropriate. You can buy them ready-made or print your own. Of course, the advantage of printing your own stickers is that you can customize them. Just make sure to use smudge-proof labels.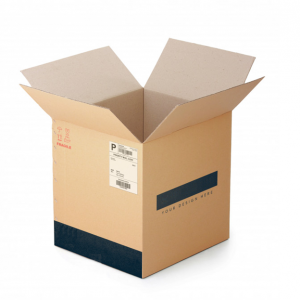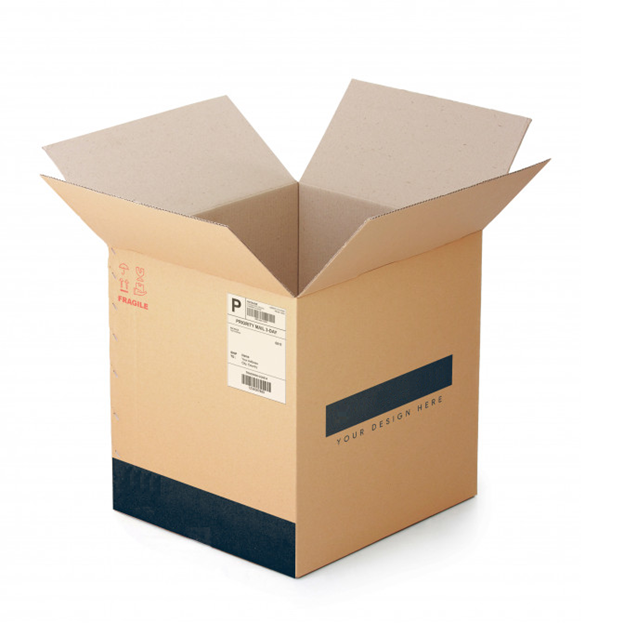 You may choose to customize part by part so you can optimize your resources. All of these steps require extra effort, time and money. However, it would help if you thought of a good unboxing experience as a cost-effective marketing strategy. The returns can be huge if you invest enough in it.
Conclusion
The unboxing experience has become a powerful digital marketing tool in the last few years. It is a complex phenomenon that is likened psychologically to opening gifts. It requires time, money, and effort, but it is a legitimate and effective branding tool. It is definitely something worth considering to help boost sales and business longevity.