Selling homemade food online can be very lucrative if you know which platform and marketing tools to use. However, unlike in other countries, the US food business is highly regulated, from ingredient sourcing and preparation to the actual selling. In this blog, we shall reveal information on how new entrepreneurs can start in this industry hassle-free.
Why Should I Sell Homemade Food Online?
The COVID-19 pandemic's ramifications just underscored the importance of having an alternative income source. The internet happens to be one of the most accessible tools enabling people to create one. Homemade food is one of the best products to sell across many platforms. The reasons are stated below.
There Is Always a Demand for Food
This business may be highly competitive, but food remains a very marketable product, even online. Consider the following figures:
In 2018, Statista estimated the

US' earnings from online grocery shopping

to be $17.5 billion. It was anticipated to rise to $30 billion by 2021, but COVID-19's long-lasting effects are expected to increase the actual figures.
Since the lockdowns began earlier this year, online food deliveries in large US suburbs have risen by

almost 4,000%

. 
The US revenue

from food alone

reached $924 billion in the middle of 2020. From there, it is expected to grow by 1.8% annually.

Currently, the most profitable food products in America are confectionery and snacks, meat, dairy products and eggs, vegetables, fruits and nuts.
With these numbers, who wouldn't want even a small piece of that large pie?
The Initial Costs of a Homemade Food Business Are Low
Homemade food business owners don't have to deal with the following elements that inflate cash outlay:
Rent for cooking and dining space

New equipment if they have complete tools at home

Commuting to work

Paying a large staff

Expensive packaging costs, if they shop wisely

Pricey online selling sites, if they choose the best one for their needs
Startups can have complete control of their expenses and spend only for absolute necessities.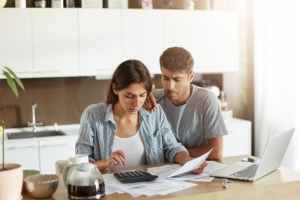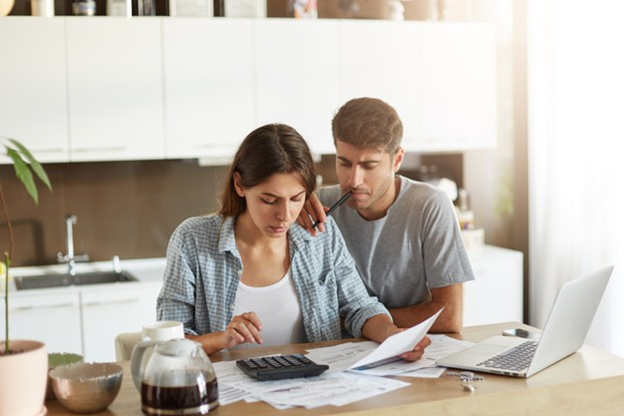 Selling Food from Home is Convenient
There are many reasons why an online home food business is convenient. The biggest ones are the following:
You don't have to leave home and travel far to start cooking.

Fulfillment is easy if you choose to arrange it online.

Your place of business is open to you 24/7, so you have full control of your work hours.

You can market your brand right under your fingertips by building your website, emailing your customers or talking about your products on social media.
Although the business itself has its challenges, you can always figure out a way to simplify your operations and make things easy.
Home Businesses Are Flexible
Running a business from home lets you have control over your menu and marketing strategy. When you choose to go online, you can inform your customers about policy changes fast. For example, earlier this year, the FDA implemented labeling changes resulting from COVID-related supply chain disruptions. You can spread such information quickly and problem-free online.
Also, as mentioned previously, working from home gives you complete control over your expenses and time.
Selling Online Makes it Easier to Get Customer Feedback
Customer feedback is important to every business' long-term success. Going online keeps you tuned in to your clients' demands through social media interaction and seller ratings.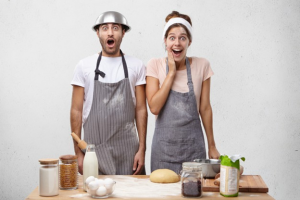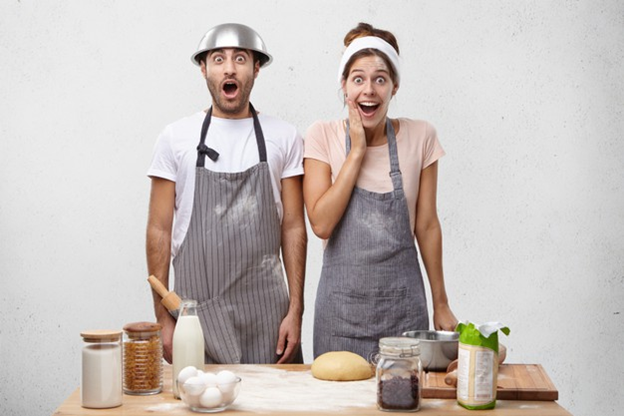 These are the biggest advantages of running an online homemade food business. In the next section, we're going to discuss how to actually start one.
What Steps Can I Take to Start an Online Homemade Food Business?
Establishing yourself in this industry is challenging yet fulfilling. Here is a guide to starting an online homemade food business:
Learn About the Food Business-Relevant Regulations
Every state has its own cottage food laws, which allow people to prepare and package food in their home kitchens. They differ from state to state, but they usually cover the following:
Sales cap—the amount varies widely in every state. Exceeding it is a sign that you're scaling up, and it's probably time to move to a less homey location.
Local permits—they include your business license, zoning clearance and other documents that will allow you to operate legally from your residence.
Food handler training classes—some are available online. You need them, not just to comply with the law, but also to ensure that your food product is safe for human consumption.
Required labeling information—regulations are

more relaxed for small businesses

.
Types of food products allowed—they also change from state to state.
Food storage—this includes refrigeration, pickling containers, drying areas, etc. Functionality and adequacy of space will impact your permit applications.
Assurance of home kitchen cleanliness—this concerns your cleaning practices and if animals can access your kitchen. Annual inspections are also usually required.
Consult the USDA website and your local health department to know more about these laws. Compliance helps you avoid lawsuits and can give you an edge over the competition.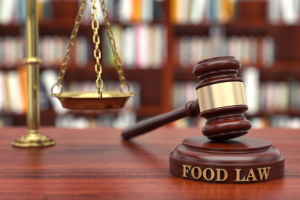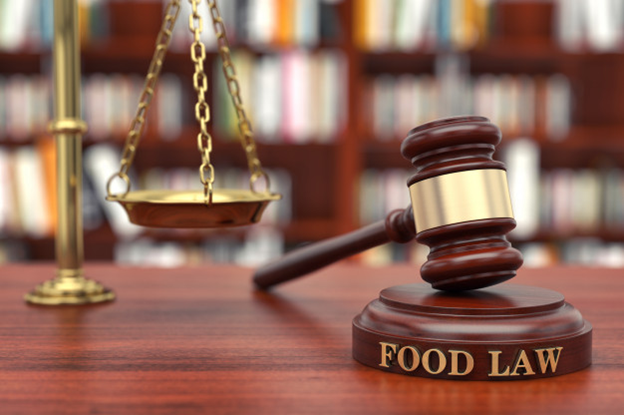 Buy Your Ingredients from Reliable Suppliers
You can use websites like Food Master and Supply Side Connect to find good suppliers. Shop for the best rates. Do your due diligence thoroughly before giving your money away.
Think of Your Unique Selling Proposition
This concept has been explained in our blog, 10 of the Worst Marketing Mistakes Your Business Should Avoid. Your "USP" lets you stand out in any highly competitive industry. Without one, customers are less likely to remember your brand.
Think of the things that set your food products apart. Do they include a secret ingredient or special processing?
Picture your niche market. Are you marketing very affordable food or high-end goods? If you're offering snacks, will you be baking pastry or making tortillas?
Your USP determines most of your branding strategies, like your business logo, slogan, packaging design and color, etc. Thus, it is best to be clear about it early on in the game.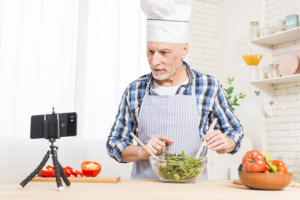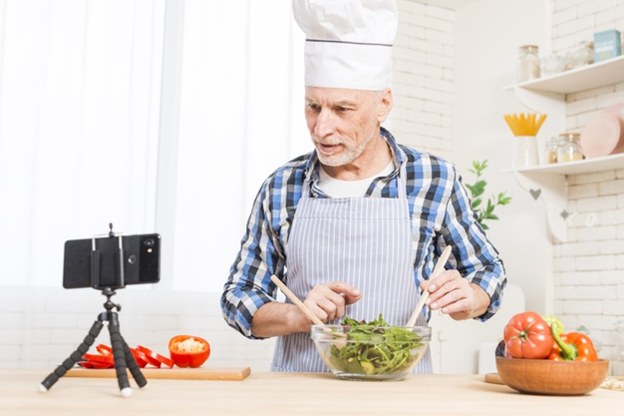 Get a Standout Packaging Design and Ensure that Your Labels Are Compliant
We previously explained the importance of product packaging. We also discussed the different aspects of food labeling, from the basics to allergen declarations. Packaging and labeling require much planning, as they are critical for branding. They are also highly regulated to ensure public safety.
The FDA approves a long list of packaging materials, which include stretch wrap, vacuum bags, food-grade aluminum, etc. Meanwhile, sheets and direct thermal labels can be used for price tagging, barcodes, product descriptions and others. Your logo should stand out, but make sure that important information remains prominent as required by law.
Shop for high-quality, inexpensive packaging and labeling materials, like those offered by enKo Products. Make sure to package your products securely to prevent returns.
Price Your Food Products Appropriately
When you're marketing online, consider packaging and labeling costs, paid ads, website hosting and transaction processing, delivery, and other overheads. 
Business gurus would tell you that, in pricing food products, the ideal margin is at least 50% on top of your overhead expenses. But when you're just starting in the industry, you might be forced to lower your target to showcase your merchandise to as many people as possible.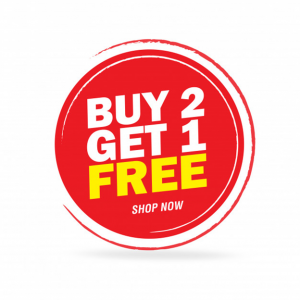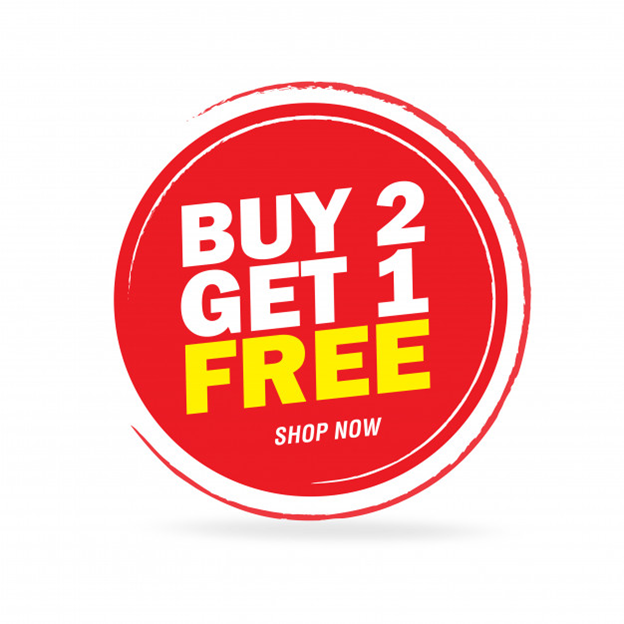 Go Live Online
We previously wrote about the best websites where startups can market their products. In that blog, we explained the different factors to consider before deciding on the right platform to use.
Compare the online marketplaces for their convenience, the potential for product exposure, seller's fees, etc. You may be tempted at first to sell on sites like Amazon and eBay, which have bigger markets. But they are dominated by famous brands, so you may find it difficult to boost your sales for very long periods.
You may have a better chance at websites catering to localities and niche markets. They are less saturated, so they let consumers find your products easily. 
Keep your USP in mind when developing your website. Take clear and detailed photos of your products. Make accurate descriptions to guide buyers in their decision.
Formulate a Fresh Marketing Strategy
You can market your homemade food products online in a myriad of ways. Research your niche. Unleash your creativity. Your branding strategies do not have to cost you a fortune, and there are a lot of inexpensive tools that can give you decent conversion rates.
When you fulfill orders, you can include package inserts, such as discount coupons, menu leaflets, handwritten thank-you notes, bite-size samples of your yummiest desserts, etc. These bonuses enhance the customers' branding experience and invite repeat purchases.
Market with the right messaging in your online store. Use graphic elements generously and blog or vlog about timely and business-relevant information. Take advantage of email and social media to keep in touch with your customers. Brandish your business permits to assure the public that your products are safe.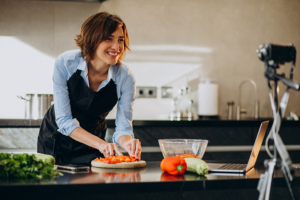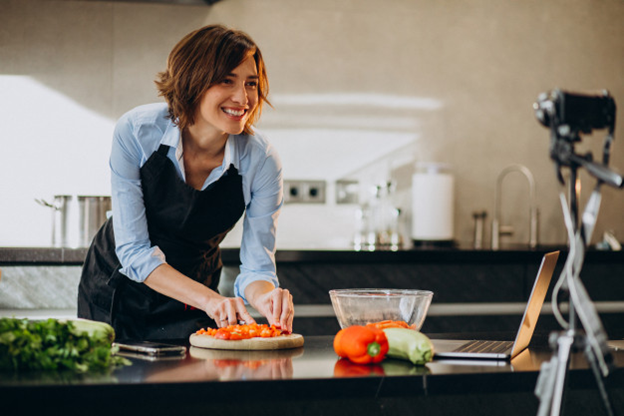 Food is a very profitable commodity, whether sold online or offline, but our country heavily regulates its sale. Adequate preparation and planning can make an online homemade food business a worthwhile endeavor. With the right strategy, you can turn your kitchen into the next talk of the town, and thus, a viable income source.
Package and Label Your Products Safely Using enKo Products 
At enKo Products, our materials suit a wide variety of retail goods. They can also serve as secondary and tertiary packaging for food. We supply American businesses with the following high-quality items at very low prices:
Buy enKo Products now and take home some tremendous deals for your packaging!