----- [Part 1 of FDA Labels: Small Business Exemption] -----
If your business is food, then properly labeling your products should be one of your priorities.
For instance, if you're a bread maker, you might need a cup of this for your recipe. Or maybe not, because it's cyanide and it's poison.
Why is Food Labeling Important?
From this example, you can imagine how unsafe the world would be if we did not use food labels appropriately. This blog kicks off our series on FDA-compliant food labels.
Why is Food Labeling Important?
Putting the proper markers on food is a good business practice for the following reasons:
The Law Requires Food Labels
Food Labels Protect the Consumers
Many individuals have diet restrictions that are either made by choice or medically recommended.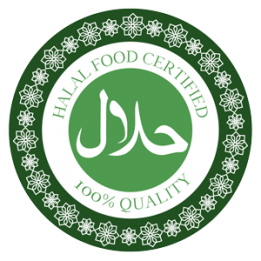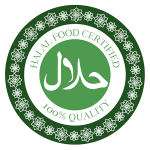 The Muslims need their food to be marked as "Halal" to signify that it was prepared according to their customs. A few other religions have similar restrictions.

Fitness buffs need assurance that the food they eat does not ruin their diet.

Athletes may get banned if they take supplements containing

forbidden substances

, such as steroids, erythropoietin, epinephrine, etc.

We've all heard of people having allergic reactions to some types of food. Allergies have a variety of manifestations, from a mild skin rash to deadly airway obstruction.

Some hereditary conditions lead to digestive, absorption or metabolic problems. Phenylketonuria and G6PD deficiency are examples. 

People with acquired medical conditions, e. g. liver disorders and diabetes, have to be vigilant about their diet for the rest of their lives.
And the list goes on.
Your Food Label Makes Your Packaging Stand Out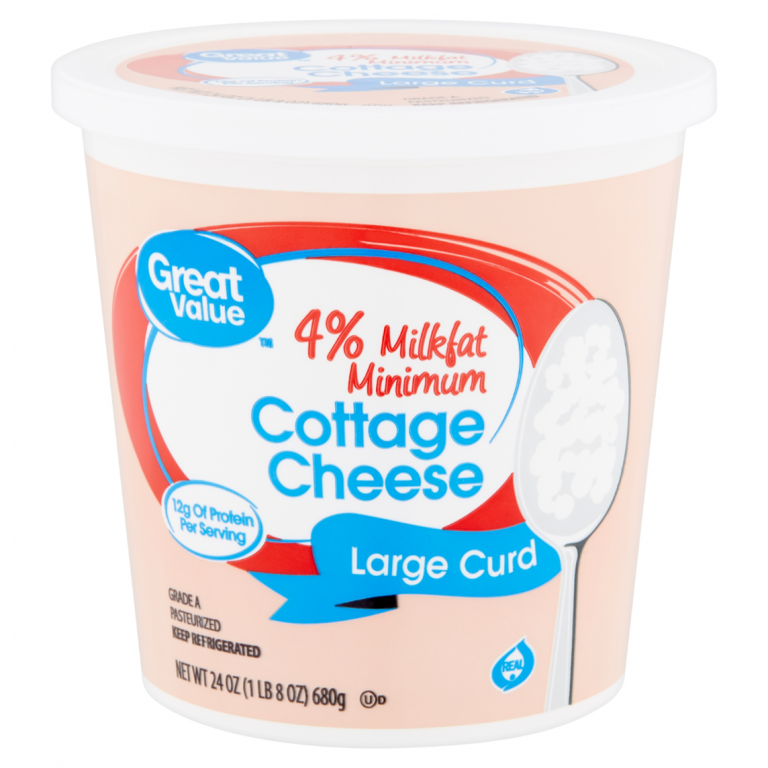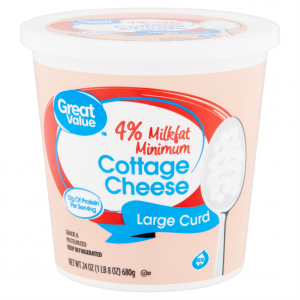 Food Labels Prevent Confusion between Similar Products
Your logo and other markings set your products apart from those of the competition. It helps loyal customers easily identify your goods.
Your Food Label Gives Vital Product Information 
Important tidbits to communicate to your customers are the quantity, ingredients, nutritional data and your business contact details. People need to know how many servings are in one pack and if the food item is safe, palatable and healthy. The FDA requires your contact details on the packaging for identification, tracking and customer feedback.
Food Labels Let People Compare Foods
Food labels allow buyers to examine different products in terms of flavor, portion size, fat composition, etc. They not only enable consumers to choose based on taste, but also to make healthy food choices. The FDA is now taking more aggressive steps to educate the public about nutrition and health.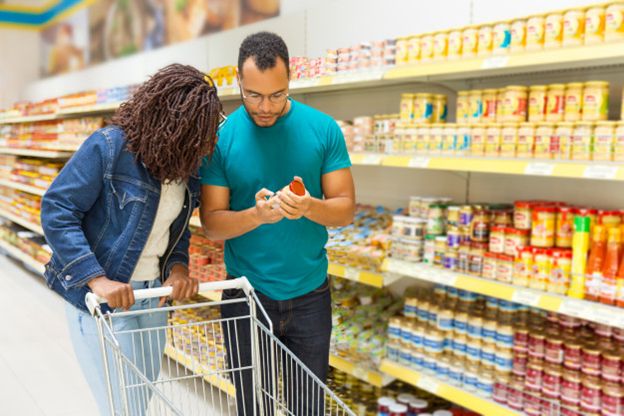 What Information is Mandatory on Food Labels?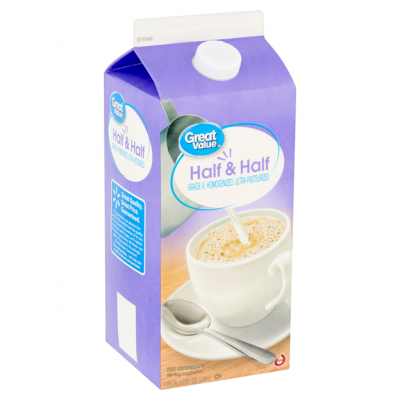 The following details are required on food labels:
Product identity — In  this example, we have Great Value Half & Half, a product sold by Walmart. The product identity is "half & half," and "Great Value" is the brand name. Other examples of product identity are "yogurt," "chocolate-chip cookies," "saltine crackers," "peanut butter," etc. 
The net quantity contained in one pack — In this label, the quantity is expressed as 64 fl. oz., 2 qt. and 1.89 L. 
Nutrition information — This product's nutrition facts label is FDA-compliant. We shall explain nutrition labeling in a separate blog.
List of ingredients — This product's list of ingredients has an allergen statement below it.
Name and contact details of the manufacturer or distributor — In this carton, Walmart's contact details are shown on the side.
Here's a closer look at Walmart's contact information label.
Note that exemptions may apply in some situations.
Which Types of Food are Exempt from Labeling?
Exemption from labeling applies only to nutritional information. A nutrition facts label looks like this:
The information in these labels requires a thorough analysis of your products' ingredients, which may add to your packaging costs. You may need the help of food labeling experts like ESHA Research and Food Consulting Company for these crucial data.
The following types of food do not require nutrition labels:
Raw fish, fruits and vegetables

Packed single-ingredient FDA-regulated animal food products. Examples are turkey, beef, eggs, pork etc.

Foods with only trivial quantities of nutrients requiring declaration on the nutrition label. Examples are coffee, food coloring, spices, tea, etc.

Foods in packages with limited surface area for labeling, i. e. less than 12 square inches

Foods for immediate consumption, like those served in or delivered by restaurants and bakeries

Foods prepared and sold within the same retail store, like those in delis and salad bars

Bulk foods, with the containers bearing prominent ingredient labels

Ingredients critical to food processing but appear in minor amounts in the finished product. Examples are citric acid for washing apples and EDTA as a mayonnaise preservative.

Some repacked foods.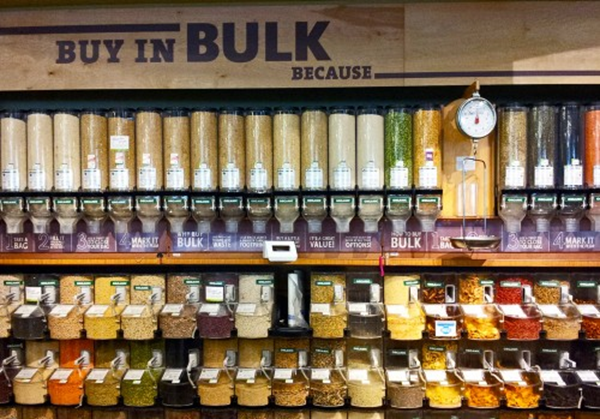 Are Small Businesses Exempt from Labeling Food?
The FDA allows small businesses to skip nutrition labeling, except when imported food is being sold. The law that permits this exemption is the Code of Federal Regulations, under section 21 CFR 101.9 (j)(1)(i).
Small businesses must not make any health claims on their labels, such as "good for your bones" or "beneficial to your heart." If you feel that such a statement will help promote your product, you need a nutrition facts label to justify it.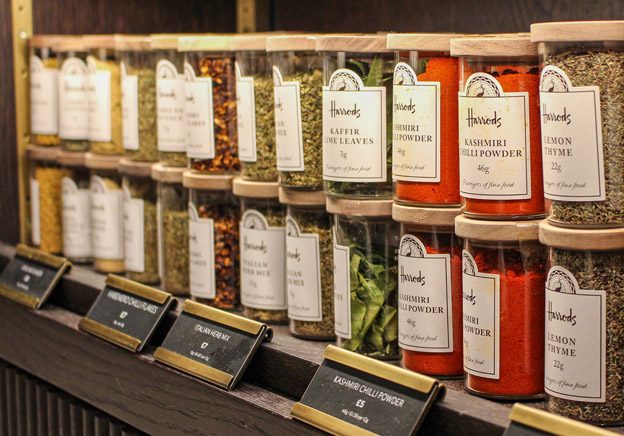 To be eligible for this small business exemption, any of the following conditions must be met:
You are a food manufacturer selling your product through small retail stores. Such retailers have gross sales (food and non-food) less than $500,000 yearly or food sales less than $50,000 yearly.

You are a small manufacturer selling through large retail chains that repack your product, place it on self-service shelves and retain your logo on the labels.

Your product is considered "low-volume" based on the number of units you sell yearly and your staff's size. Under this provision, your product must be selling less than 100,000 units a year, and you have fewer than 10 full-time employees. This count includes all the business owners.

You are a small distributor repacking a large manufacturer's product and does not use the latter's logo or name on your label.
Small businesses that belong to any of these categories must file an exemption notice, which they can do electronically or by mail. Below is a model of the FDA form that they need to fill out: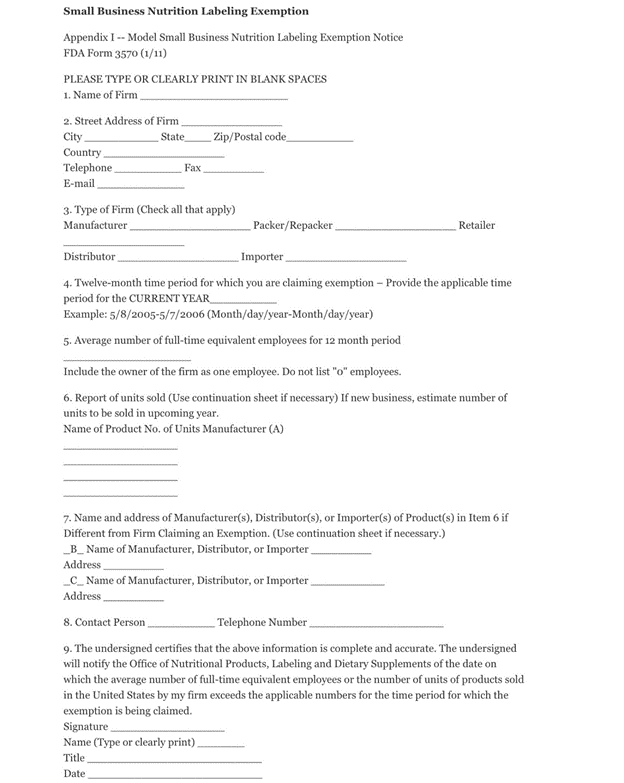 However, you do not need to file this notice if you're selling less than 10,000 units annually.
How Often Must I File the FDA Small Business Exemption Notice?
You have to renew this form every year if your business's status is not changing. The FDA does not send reminders for you to re-file. So you need to remind yourself to do so yearly before the last one lapses.
On the other hand, some small business owners think that nutrition labeling has many benefits, including value-added service and early preparation for scaling up. These are matters that you need to consider as your business grows.
Food labeling is a good business practice that benefits both your establishment and customers. Certain food types are exempt from mandatory nutrition labeling. Additionally, startups may choose to file an exemption notice to save on labeling expenses. Still, you may consider getting a nutritional analysis of your food product and putting the data on your label if you think doing so will serve you best.
enKo Products helps food businesses lower their packaging and labeling costs. We offer the following high-quality materials at low prices: 
Order yours today to get huge discounts!