Money-Saving Tips: 20 Easy Ways to Cut Moving Costs
Potentially high expenses can make relocation a stressful experience. In the US, moving to a nearby city can cost over $2000, whereas longer distances may double this amount.
People naturally look for ways to save money without sacrificing the integrity of their belongings, and business owners with home offices are no different. Printable moving labels, fillers, bubble wrap, and stretch wrap are few of the things we can use to secure our items.
Here, we have some tips that can help small business owners reduce moving costs.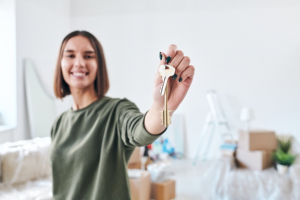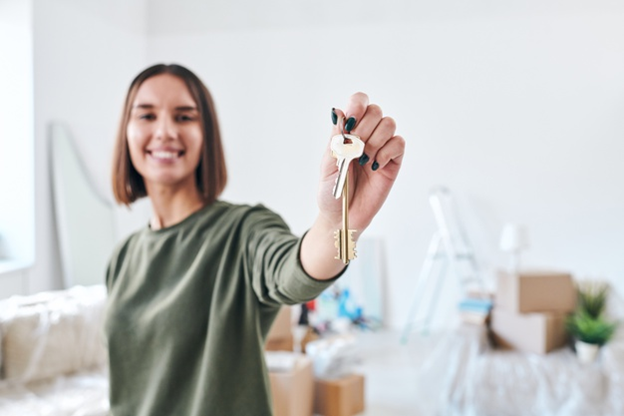 Cost-Cutting Tip #1: Pick an Off-Peak Season Date for Moving
One of the things you should consider first before you move is the date. The general rule is to go when people are not moving much, and moving companies are not too busy.
Summer and the beginning of fall are the peak seasons for moving, especially in university areas. Students, faculty and interns relocate or swap apartments in time for the academic year's start or end. It is best to schedule your move around winter's end or spring, when the streets are not very snowy and moving companies are not fully booked. January is the best time of the year to move, and movers can reduce their rates by 30% during this month.
Avoid picking weekends and holidays as much as you can. You will have a lot of competition with the movers on these days, too. Additionally, it is best to pick a mid-month date since most leases begin on the first day of the month and end with the last.
Cost-Cutting Tip #2: Shop for the Best Moving Rate
Consider several options when choosing a moving company. They charge by weight, volume or both. Ask your friends about which service providers have the most reasonable rates and do the best jobs. Ask for quotes, as well as a breakdown of the possible expenses, so you'll know where you can reasonably reduce costs. By doing this, you may also find out if there are hidden charges.
Cost-Cutting Tip #3: Take Advantage of Promotional Offers
Movers may offer discounts on some services, while others may allow price negotiations. Stay patient when looking for bargains.
Also, keep in mind that moving companies insure your belongings for 60ȼ per pound, which is typically part of their service package. Check your contract and receipt if they make unreasonable demands, like releasing them from potential liability before you've checked your stuff for damage. Loss or damage claims may be filed within nine months of a move.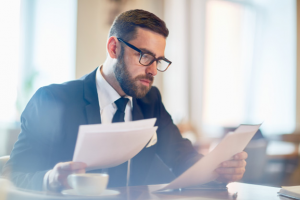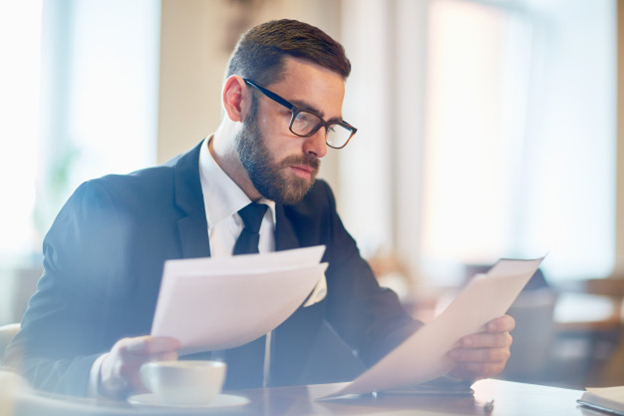 Cost-Cutting Tip #4: Consider a DIY Move
Long-distance truck rentals can cost about $1,000 on average but can be as low as a few hundred dollars when moving to a nearby city. Think of this as an option if you feel confident about driving a heavy, oversized vehicle on major roads. Alternatively, you may hire a professional truck driver, as this may also knock off a few hundred dollars from your moving costs. They charge 65-99ȼ per mile, depending on the vehicle.
If your stuff could fit in just one family van or trailer after decluttering, then a DIY move is reasonable.
Cost-Cutting Tip #5: Pack Your Belongings by Yourself
In the US, the average cost of packing a home is around $1,000. This takes into account the hourly rate of each packer involved in the job. If you'd rather keep that money in your pocket, then do the following:
Start packing little by little weeks before your moving date.

Organize your belongings according to their final destination.

Learn to pack fragile items. We've already discussed how this is done for mail-order products in

How Small Businesses Can Securely Package Items for Shipping

. The major difference is, of course, you have far more packing material options for moving. Below, we have summed up the steps for packing fragile objects:

You may use clothes, old newspapers or

newsprint paper

as filler. Each material type has its own pros and cons.
Clothes and old newspapers do not require extra expenses. However, clothes can be bulky, so they may not let you optimize your moving boxes. Additionally, zippers and buttons may also scratch ceramic and glass. Old newspapers may leave behind unsightly smudges on your breakables.
Meanwhile, newsprint paper entails extra costs, but they're not that expensive. Think of buying some because they won't leave scratches or smudges on your stuff, and they will allow you to maximize your moving boxes.
Get a moving box, preferably a thick, big one, and tape its bottom flaps in an H-pattern.
Create a cushion bed about 2-3 inches thick at the bottom of the box. You can make this out of rolled paper or clothing layers. Flattened paper sheets do not make good cushions.
After padding each item, stack the heaviest ones at the bottom, going lighter as you move to the top. For example, big china plates must be placed under champagne glasses. Make sure to stand them all vertically. Line the box's sides with 2-3 inches of filler for maximum protection.
Put fillers between each item. Do not pack too tight to avoid breakage on impact. When all the layers are in, put more cushioning on top.
Seal the top flaps in an H-pattern.
Do a slight shake test. If nothing moves or makes a noise inside the box, then it is okay to transport.
Label the box. Place fragile stickers on all sides. Use this-side-up stickers so movers will be guided when carrying the box.
These are things that are usually included in a packer's services that you will have to do yourself. The advantages of DIY packing are:
Cost reduction, the main reason

You get to organize your things your own way. If you let the packers do it for you, they may leave you clueless about where your stuff is once you unpack. That will make it difficult for you to know if you have reason to file a lost item claim.

You can ensure that your fragile belongings are packed securely, if you know how to do it.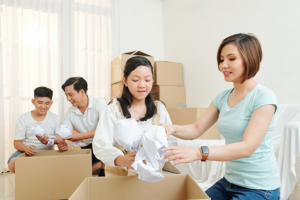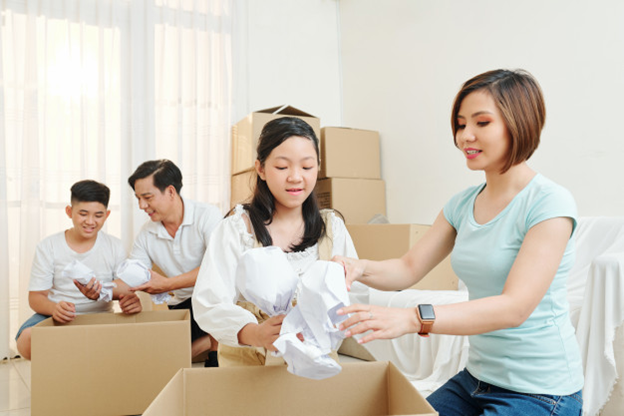 Cost-Cutting Tip #6: Consider Portable Storage
This is a considerably cheaper alternative to hiring professional movers and safer than DIY moving. Portable storage services can deliver a storage container to your old place, keep it and its contents for you, then deliver both to your new place. You only need to pack your stuff and place it inside the unit yourself. It lessens moving costs by at least half. PODS and PACK-RAT offer this service.
The advantages of using portable storage services are the following:
Significant cost reduction, compared to hiring professional moving companies.

Safety and convenience, when compared to driving a big truck on your own.

The provider can release your belongings on demand. They can also store them for longer periods when you need them to, e. g. if there's a holdup in your new place and you can't go back to your old one. They do this at no extra cost if you've signed up for at least a month-long storage.

You have flexible storage options.

You only need to pack and move in your stuff yourself. You may ask family or friends to assist you or hire some help with loading the heavy items.
Storage containers come in different sizes. The 7-foot units are good for studio apartments and college dorms. The 12-foot ones are good for 2-3-bedroom houses and office relocation. Bigger containers are available if you have more stuff, and you can also pay for multiple units.
Cost-Cutting Tip #7: Look for Free or Cheap Packing Supplies 
Moving companies charge expensive fees for supplies, so you're better off sourcing your own. Below are some suggested approaches that can help you minimize the costs of packing materials:
Moving Boxes
In retail, the customer's unboxing experience is a priority, so you have to use new packing materials for your products. When moving, however, you can be more flexible with your choices.
For example, moving boxes for non-fragile items do not have to be brand new or of the same form. You can get them free from different sources, like local grocers, neighbors, Craigslist and Facebook Marketplace. You can even use the ones you have from office deliveries. You just need to make sure that they are clean and free of stains and odors.
For fragile articles, we still recommend new, thick boxes to enhance protection. However, if you still choose to recycle cartons, make sure to get ones that are not dilapidated so they can go the distance.
Avoid using free shipping materials, as you can get sanctioned for their misuse.
Markers
Get various color markers, as you will need them for labeling. Color-coding boxes will help you organize your belongings when you pack, and make them easy to find when you unpack. Inexpensive multicolor marker sets are sold in many supermarkets and office supplies stores.
Moving Labels
You may ask, if you have colored markers, what will you need moving labels for?
You will use colored markers on all sorts of containers, including brown boxes, which do not provide good visual contrast. It will be easy for movers to miss your color-coding if they are not prominent enough.
On the other hand, moving labels can enhance the visibility of your color-coding system and room assignments. To help you organize better, we recommend using moving labels as the main signs on moving boxes and furniture, with markers as backup.
Generally, there are two kinds of moving labels: printable and pre-printed.
Printable moving labels can be fashioned from sheet labels or thermal labels. Just download a free template, customize and print. Their main advantages are their flexibility and reproducibility.
Sheet labels can be printed in color. Inkjet-made sheet labels can smudge, so it's better to use a laser printer on these stickers. Thermal labels can withstand moisture. However, without backup from colored markers, it may not be easy to include them in your color-coding system.
Meanwhile, pre-printed moving labels can save you time as they are already color-coded and pre-assigned to different rooms. They have good contrast and are smudge- and fade-resistant. These inexpensive stickers make it easy to mark moving boxes. They are also peelable, so they won't mess your furniture and equipment. Each set has plenty of labels for every room in the house, so you don't need to worry about running out.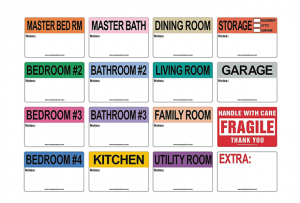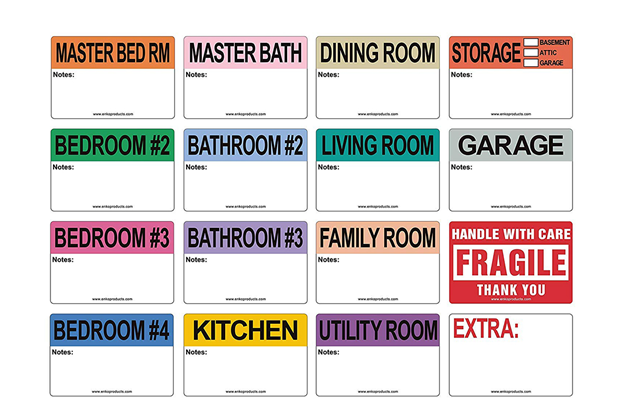 Fillers
You also have flexible options for padding your belongings. As mentioned previously, you may use clothes, old newspapers (even magazines) and newsprint paper for your breakables. However, some items may have unique characteristics, requiring special fillers.
For example, electronic equipment needs to be protected from static electricity. Thermal printers, which are rather pricey yet necessary for business, are especially sensitive to it. Anti-static bubble wrap is best for these machines. It also keeps flammable liquids from getting ignited accidentally while on transport.
Meanwhile, frozen perishables will need insulation. Foam has superior insulating properties than other packing materials. If, for some reason, you still have a lot of unconsumed frozen goods on moving day, you can put them in an icebox or foam-lined plastic container.
Stretch Wrap
Stretch wrap is also useful when packing things for relocation. You can use them to bundle up elongated items like rolled rugs and pipes. You can secure luggage with this elastic plastic. You can also create closures for open containers out of stretch wrap. Use your home office's extra rolls. 
Unused Trash Bags
Trash bags can be used on any blunt item either as a stand-alone container or extra protection for boxed articles. They are inexpensive and widely available. You can use your extra trash bags to pack things when you move.
Resealable Plastic Bags
Ziploc bags are also widely available and inexpensive. You may use them for various things, like hand tools, toothbrushes, extra food, sewing kits, small office supplies, etc. Like trash bags, they can serve as stand-alone containers or extra protection for boxed items.
If yours is the typical American home, you may already have most of these supplies available, even more so if you have a busy home business. You don't need to spend much on these packing materials. You only have to be creative in sourcing them.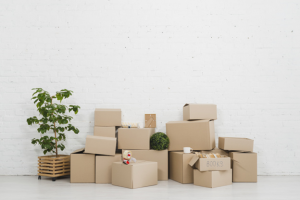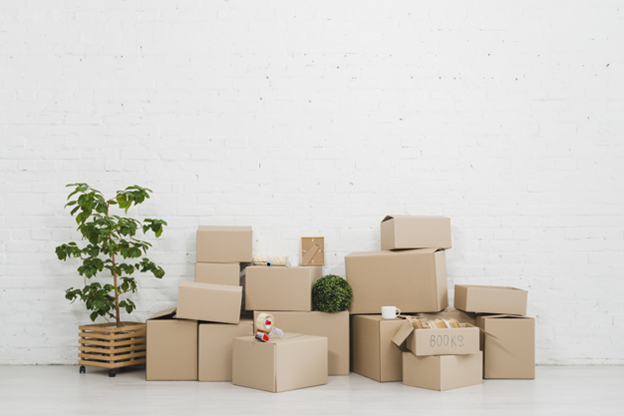 Cost-Cutting Tip #8: Use Your Spare Containers for Packing
You may use extra duffel bags, suitcases, plastic bins, iceboxes, etc. if you run out of boxes. Not only will this save you a few bucks, but it will also keep you from adding extra poundage to your stuff. Just make sure that they are clean and labeled properly for hitch-free unpacking.
Cost-Cutting Tip #9: Declutter
Before you pack, declutter your entire house first and make an inventory of all your belongings. This will help you clean up the house early and separate what needs to be thrown away, recycled or taken to your new place.
Try to make some money from clutter by selling recyclables and excess stuff. You can hold a garage sale at your yard or online via local web ad posting sites.
Cost-Cutting Tip #10: Leave Behind Cheap or Unnecessary Items
For articles that you cannot unload in a garage sale, you may donate them to the nearest charity. For example, you can call a Salvation Army thrift store to pick up old clothes, toys and furniture. For the rest of your odds and ends, if it will cost more to move them than buy them new, just leave them in the trash dump for others to pick up.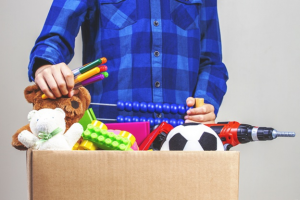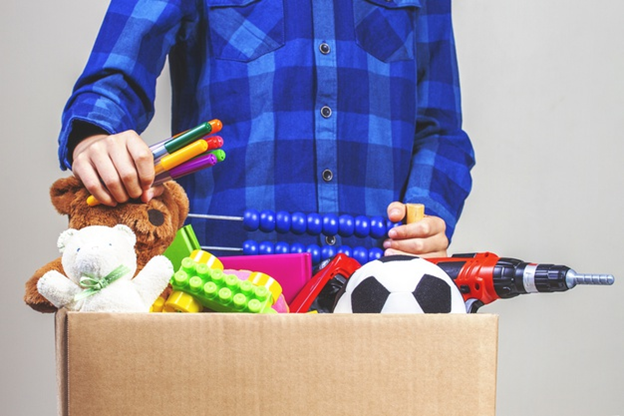 Cost-Cutting Tip #11: Mail Some Items to Your New Place
Take advantage of USPS' cheap rates to mail some of your heavy, non-fragile and not-so-expensive belongings to your new place. For instance, books, CDs and other media can be shipped inexpensively using Media Mail. A package weighing 70 lbs. costs as low as $40. The only setback is that the parcel may take a few weeks to get to your new address, so you have to make arrangements at least a week before moving.
For other things that you may want to move through this route but do not qualify as media, you may check the USPS website for other suitable delivery classes.
And remember, you do not have to leave the house to send mail. You can pay for postage online, which will save you time and fuel costs. You can print your shipping label after paying for postage.
Cost-Cutting Tip #12: Vacuum-Shrink Bulky Stuff
Bulky items can add to your moving costs. Shrink as much of them as you can, using your good old vacuum cleaner. Pack your pillows, beddings, furniture covers, curtains, crease-proof clothes, etc. in vacuum bags and draw out the extra air. If you don't have vacuum bags, you can also use a trash bag.
Get a non-leaking trash bag.

Place your items inside.

Put the vacuum cleaner's clean nozzle in the trash bag's mouth.

Create a tight seal around the nozzle.

Turn on the cleaner. Maintain the tight seal during vacuuming and until after you've closed the bag.
Cost-Cutting Tip #13: Make a Plan for Packing Hazardous Substances
Movers have strict rules about packing hazardous materials, like flammables, explosives (e. g. firecrackers), aerosols, household cleaners and other corrosive substances. Some may not even accept them. If they're vital for your business or you just don't want to throw them away, make allowances for these items so you can take them to your destination.
You may pack aerosolized cosmetics, flammables and household cleaners individually with anti-static bubble wrap before putting them in sealed boxes. The bubble wrap will help restrict their movements and protect their surroundings when they leak. Ensure fairly cool temperatures at all times. Do not leave them inside a parked car, especially at daytime, when heat and pressure can quickly build up.
Meanwhile, explosives will need special permits, e. g. from the fire marshal's office, and unique transport arrangements. Approach your local fire department and ask them for the safest way to move these dangerous substances.
Cost-Cutting Tip #14: Stretch-Wrap Drawers
If you need more moving containers, see if you have extra space in your dresser and desk drawers.
Organize the drawer contents and make some room.

Put your extra items in there.

Pad the top with old clothes or beddings and seal with stretch wrap.

If you can put them back inside their dressers or desks, you may do that to save space. If you can't, you can just leave them detached and let the stretch wrap protect their contents.
Cost-Cutting Tip #15: Minimize Damage
Fragile objects, collectibles and electronic gadgets are not the only ones needing careful packing during a move. Sharp objects like cutters, nails, screws and scissors will also need to be wrapped with thick paper or carton, reinforced with plastic and labeled properly. Knives may be packed the same way or kept in their original boxes if they come as a set. These should keep them from damaging nearby items and injuring movers.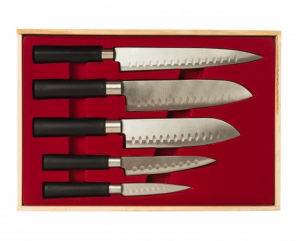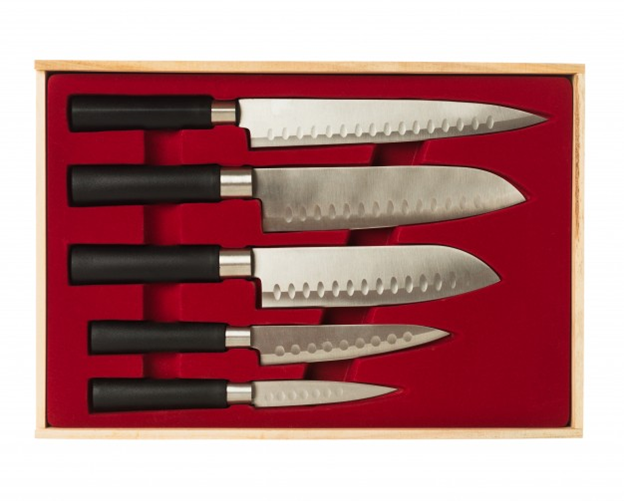 Cost-Cutting Tip #16: Maximize Your Security Deposit
If you're just renting your old place, do not forget your security deposit. Your landlord will chip away from it if you leave your home damaged and dirty. Tidy up your place and fix up as much of the damage as you can. This is one area where you can actually get some money back during a move.
Cost-Cutting Tip #17: Defrost and Clean Out Your Fridge
It will help your cause if you can avoid buying a lot of frozen perishables weeks before you relocate. This will allow you to finish off most of your supplies and reduce your packed weight. It will also let you defrost your fridge and clean it up right on the day of your move. These will help further reduce weight and free up more storage space.
Cost-Cutting Tip #18: Keep Some Personal Items with You
Save a box or suitcase for immediate necessities or emergencies. Items here include food, medications, electronic gadgets and their cords, extra footwear and clothes, tissues, toys and toiletries. Convenience stores will charge hefty prices for these if you buy them en route to your new home. Additionally, with these supplies ready, you will have the luxury of postponing your unpacking for the day after you move, when you're less exhausted.
Cost-Cutting Tip #19: Check if Your Move Is Tax-Deductible
Before 2018, Americans could deduct employment-related relocation expenses from their taxes per IRS Publication 521. This privilege was then suspended, except for qualified military members, their spouses and their dependents. This will remain in effect until 2025. You may check with the IRS to see if you're eligible for this benefit after you move.
Cost-Cutting Tip #20: Prepare Well Ahead of Time
We saved this reminder for last so you'll have an idea of what to expect when planning for relocation, but this is actually the first thing you need to do. Haste makes waste, as they say, and this is true when you're rushing on moving day.
Make a checklist of all items, room assignments, supplies and services you're going to hire.

Settle all bills early and make advance arrangements to have your mail forwarded to your new address, especially financial documents.

If you're driving your own car, study your route to see budget hotels with good parking spaces. Find out if you need to board car ferries along the way.

Find an affordable shipping company for your car if you're not driving it to your new place.

Protect your jewelry and other valuables.

Keep spare cash for any contingencies.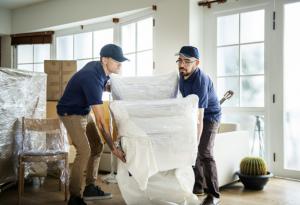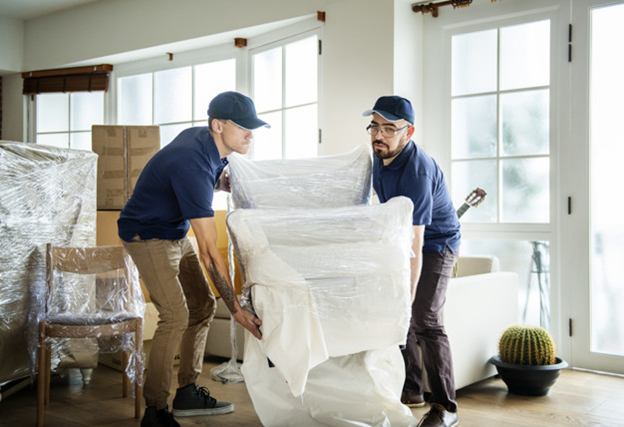 With all our tips here, we hope to help make your move inexpensive and hassle-free.
Conclusion
One of the stresses of moving comes from its potential expenses. There are many ways to cut costs, and we've just presented some tips here that can help you do that. Early preparation will keep you from going out of your budget and minimize problems during your relocation.