----- [Part 3 of Labels and Safety] -----
If you're an employer, you have the responsibility of keeping your employees safe in the workplace. To save lives, prevent accidents & sickness, this guide has some nifty workplace safety label ideas to consider for your business. Read on!
Do you own a restaurant? Or provide building maintenance services?
Did you know that in America:
As many as 14 full-time workers die every day from various causes?

Falls and contact with hazardous equipment cause the most number of occupational injuries every year?

Health and safety signs prevent as many as 24 employee deaths each day? 
Every employee needs to know about the hazards that they might encounter at work, because only then can they take measures to avoid injury. Establishment owners are responsible for identifying occupational hazards and protecting their personnel's health. Failing to ensure workplace safety can be costly and harm a growing business.
How important are health and safety signs to your business?
Hazard warnings, even small ones such as those found in school labels, can save lives. When you use them in your business, they can give you the following advantages: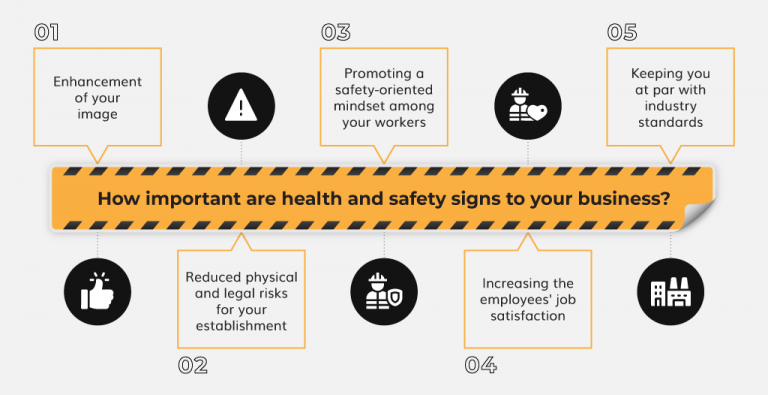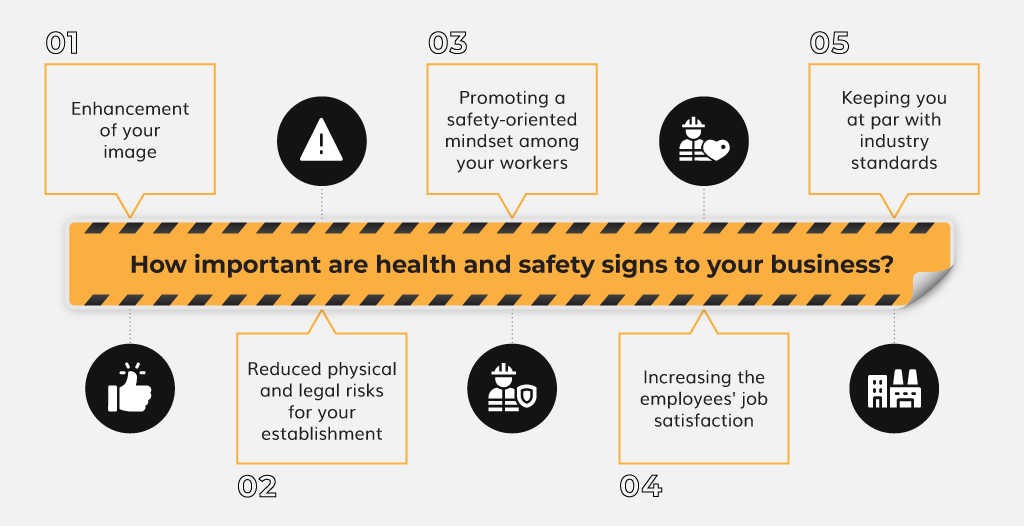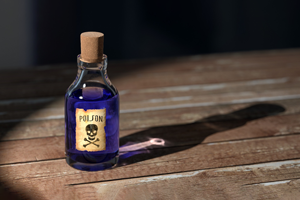 Enhancement of your image
The mere presence of hazard warning labels lets people know that you care about their well-being. The public always views this positively, which is good for your brand.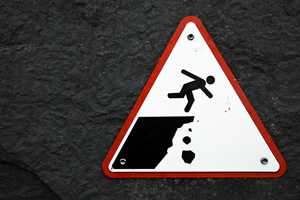 Reduced physical and legal risks for your establishment
Hazard signs lower the odds of injuring both workers and clients, helping you avoid costly lawsuits.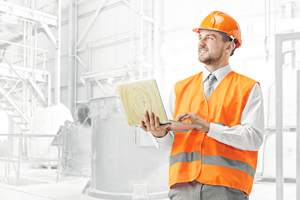 Promoting a safety-oriented mindset among your workers
You set a great example for your workers when you protect their safety. Good customer service starts with good employee care.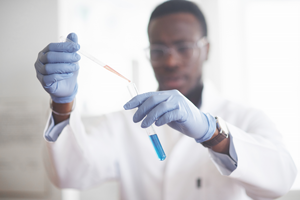 Increasing the employees' job satisfaction
Happy workers give customers an exceptional experience with your brand, which adds value to your business. You also worry less about absenteeism and staff turnovers.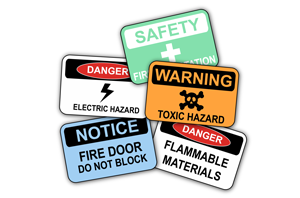 Keeping you at par with industry standards
Every reputable establishment seeks recognition for excellent service. One of the ways to secure accreditation for quality systems is by putting up safety signs inside your premises. 
Companies that have stayed long in business know that investing in safety costs little but pays high dividends.
What agencies require the use of workplace safety signs?
If your place of business is in the US, you need to satisfy the following organizations' signage requirements: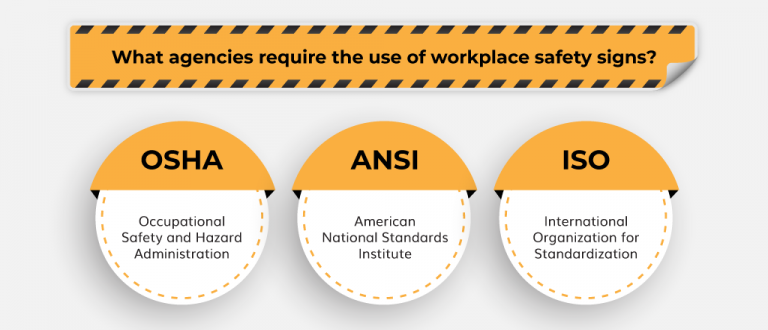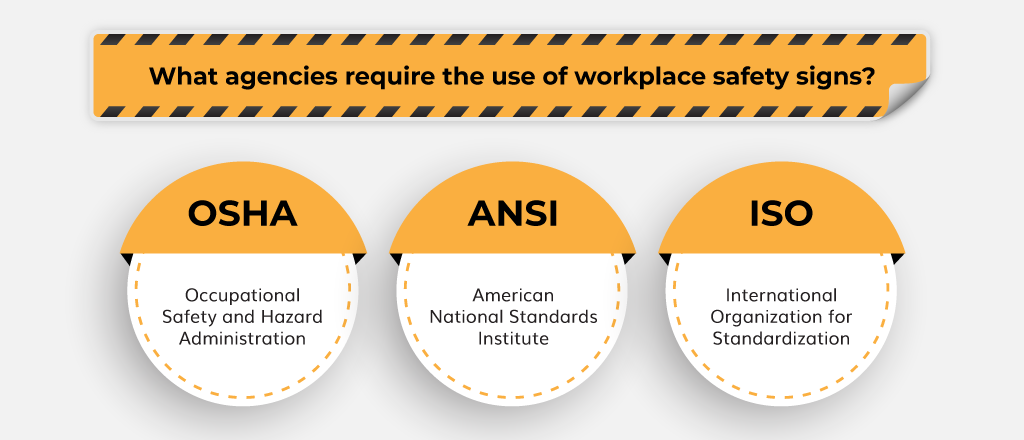 OSHA is an American government agency created in 1970 by the Occupational Safety and Health Act. It enforces safety and health standards and assists American businesses in training their personnel in hazard prevention.
OSHA covers both government and private organizations. Exceptions include establishments regulated by other federal agencies, the immediate family members of agricultural employers and self-employed professionals.
OSHA violations lead to hefty fines. This government body is not empowered to shut businesses down. However, infractions have led to financial setbacks from personal injury claims and marketing losses.
Unlike OSHA, ANSI is a private organization. It recognizes American businesses implementing high standards in their processes, systems, products and human resources. ANSI can accredit both government and private establishments.
ISO is another private association that sets standards for services, products and quality systems. Unlike ANSI, however, its members come from different countries. Schools, healthcare facilities, importers and many other industries rely on ISO certification to boost their reputation.
Depending on the staff size, the nature of their trade, and other factors, not all establishments will need certification from all three agencies. However, for new entrepreneurs thinking in the long-term, such recognition should be a priority. It can help customers decide whether to stay with you or switch to the competition.
What are the different types of workplace safety signs?
There are different ways to classify workplace safety signs, but the ones recognized by OSHA and most other authorities are the following: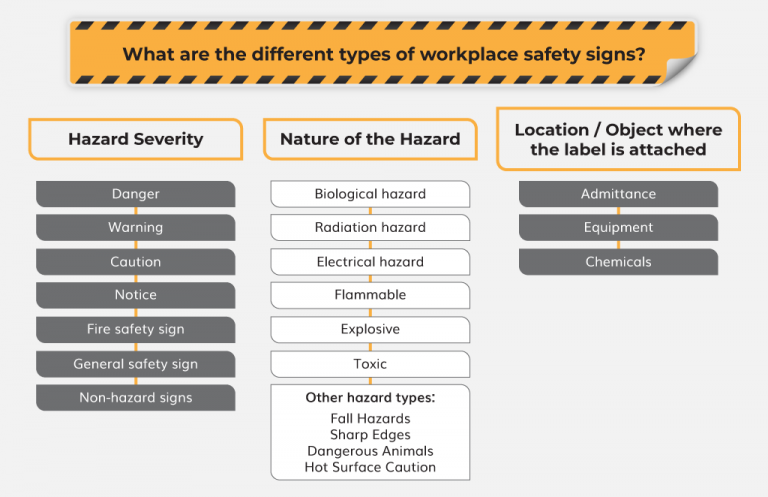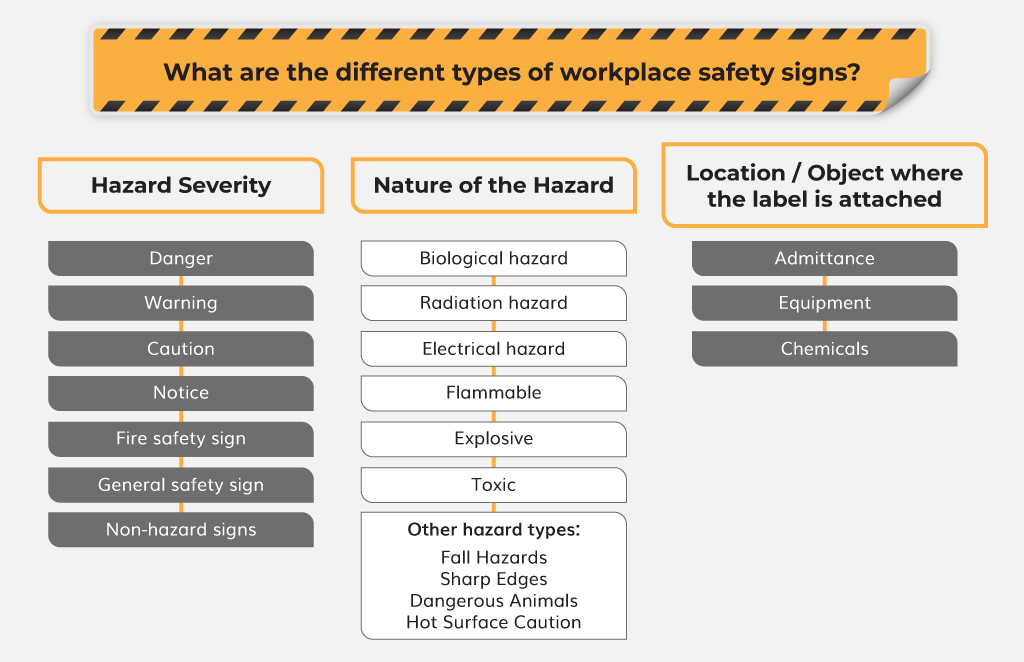 Classification according to hazard severity
Signs that signal the presence of hazards contain one of four signal words—danger, warning, caution and notice. Signs not associated with hazards do not have any of those signal words.
This label cautions people about an immediate hazard that may lead to death or severe injury if not avoided. The main header has the hazard triangle symbol, which is an equilateral triangle enclosing an exclamation point. The symbol is followed by the signal word "DANGER" written in white and on a red background.
Further description of the hazard may be included below the header, as in this one.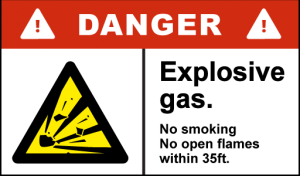 This sign warns of a peril that can lead to serious injuries. It also has the hazard triangle symbol. The signal word "WARNING" follows this symbol, printed in black against an orange background.
Again, further description of the threat may follow, as in this construction site warning sign made by Graphic Products.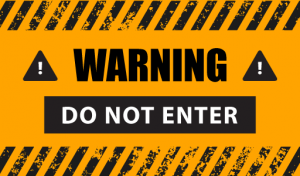 The label alerts people of the presence of a hazard that may cause minor to moderate injuries. The signal word "CAUTION" is printed in black and on a yellow background. Most caution signs have the hazard triangle symbol.
Wet floor signs are examples of caution signs. They may not all have the full hazard triangle symbol, but the pictogram in this image is enough to reinforce the message.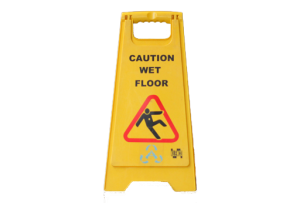 When you see the signal word "NOTICE" written in white against a blue background, it alerts you of the proper use of a location or equipment. Notice signs usually do not have the hazard triangle symbol.
This social distancing sign is displayed as a notice in Michigan's enclosed areas. Notice signs are also used in smoking areas.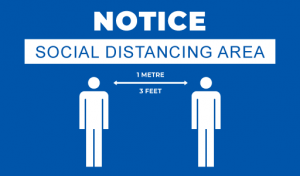 These signs point you to the immediate location of firefighting equipment. The standard colors that they use are red and white. 
They also lack the hazard triangle symbol and signal words, as in this example.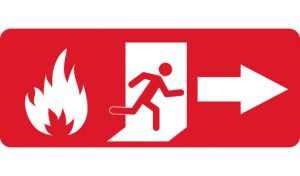 These signs notify you of the location of tools or equipment needed for health maintenance, such as first-aid kits, housekeeping materials, emergency eyewash fountains, etc. They do not need hazard signal words.
An AED is medical equipment used for monitoring the heart. It can also shock a person having a heart attack, which is why it usually has the lightning bolt pictogram on its label. Airports and malls usually have these devices, which can be used by CPR-trained individuals. Note that the lifesaving AED sign in this example is printed on an inexpensive sheet label.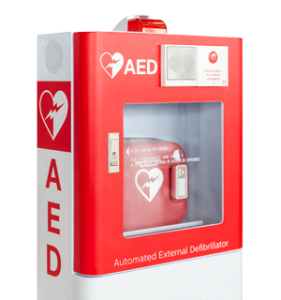 These labels convey general information about a facility's safe areas.
The toilet room sign is an example of a non-hazard sign.

Classification according to the nature of the hazard
Included here are hazards symbolized by universally recognized pictograms.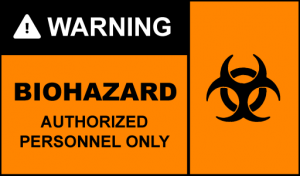 Biohazard labels have "BIOHAZARD" or "BIOLOGICAL HAZARD" written in black or orange. The presence of the hazard triangle symbol should alert onlookers that the biological agent, usually a toxin or microorganism, may cause serious illness or death.
Aside from the warning header, this sign created by Grainger has the biological hazard symbol, which is made up of superimposed circles.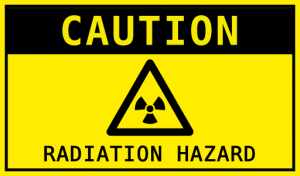 Radiation hazard signs have the black trefoil symbol. The hazard signal words they use depend on the type and amount of radiation emitted. Exposure to large amounts of radiation may lead to organ damage and cancer.
Radiation hazard signs may be found in hospitals' radiology areas, nuclear power plants, special laboratories etc.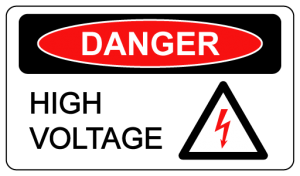 Electrical hazard signs bear the lightning bolt pictogram. They are commonly found on electric fences and equipment.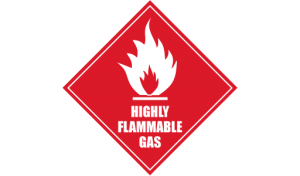 Fire hazards have the flame pictograms.
They are used on chemical agents that easily catch fire when heated or ignited.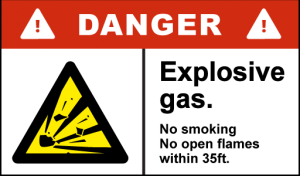 Explosives release large destructive forces when disturbed. Many explosives combust, but some are set off by high pressure buildup and do not cause fires. The exploding bomb is typically the pictogram used on explosives.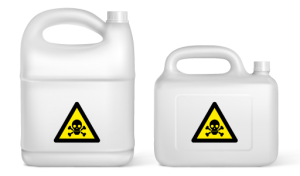 Poisonous chemicals have the skull-and-crossbones pictogram.
PPE must be used in handling all types of dangerous chemicals. Respirators, goggles and gloves are a must when handling volatile substances that produce toxic fumes.
There are many other hazard types not included here, such as fall hazards, sharp edges, dangerous animals, etc. In the absence of effective pictograms, the danger is simply verbally described. Below is one example.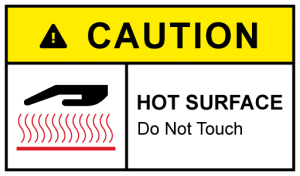 Hot surface caution labels are commonly seen on equipment that heats up and burns the skin on contact. Examples are baking ovens and hospital autoclaves. There is no single pictogram that can represent a hot surface warning.
Classification according to location or object where the label is attached
These signs caution you about the presence of hazards in a restricted area. Aside from hazard signal words, they may also have alerts like "Keep away," "Restricted area," "Authorized personnel only," etc. 
Equipment labels may have signal words if they pose a hazard. Construction sites and manufacturing plants usually have forklift safety signs, hazardous waste labels, crushing hazard labels, etc.
Hair salons may use electrical safety labels for their devices. Restaurants may have warning signs for hot surfaces and bladed machines.
School equipment may have proof of preventive maintenance, such as this label supplied by Seton. These stickers bear general information, so they do not need the hazard triangle symbol or a signal word. But they notify you if the equipment is still okay to use.
If you need preventive maintenance tags every six months or so for your office equipment, you can print them inexpensively using direct thermal labels. 
Harmful substances may be flammable, corrosive, cancer-causing, explosive, toxic when ingested, etc. As such, they should be properly labeled and carefully handled. OSHA has a list of specific information required on chemical hazard stickers, which includes the following:
The manufacturer's name, address and phone number
Product identifiers, consisting of the chemical's name and item number
Signal word, which is either "DANGER" or "WARNING"
Hazard statements, which describe the nature and severity of the potential hazard
Pictograms, which symbolize the hazard it poses
Precautionary statements, which explain measures that can minimize the danger or mitigate its consequences when it occurs
Can I use safety signs to stop Coronavirus transmission in my place of business?
The Coronavirus is easily passed on by physical contact. Some experts even believe it to be airborne. The agent is invisible to the naked eye, so workplace safety signs are vital in minimizing its spread.
The CDC recommends the following measures so that businesses can safely operate even during the Coronavirus pandemic: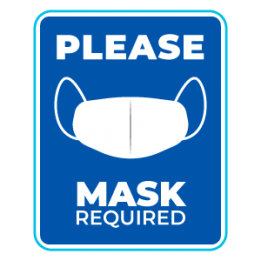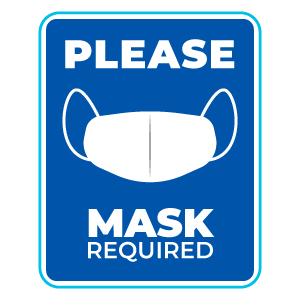 Put up reminders to wear masks and other forms of PPE.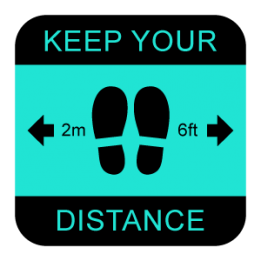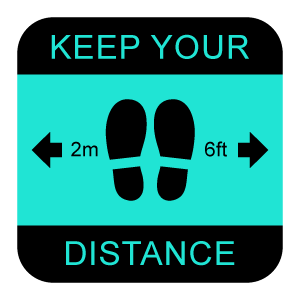 Post social distancing decals in places where people tend to overcrowd. A distance of six feet is recommended.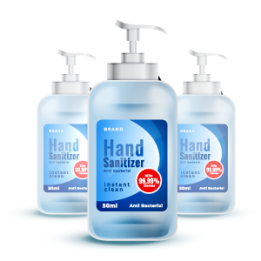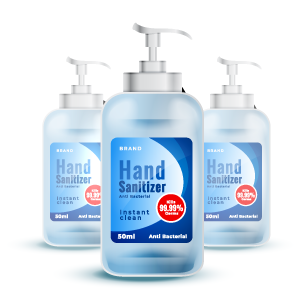 Put hand sanitizers in multiple places.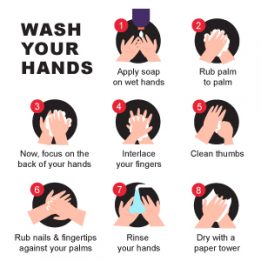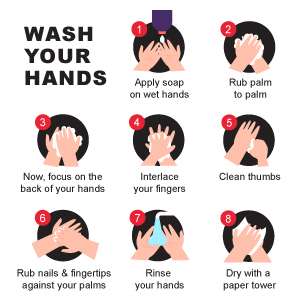 Install hand washing reminders. Proper washing covers all hand surfaces and is done for at least 20 seconds.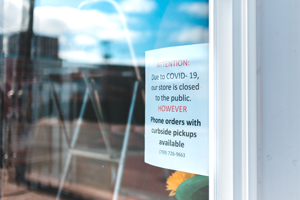 Install signs where packages can be picked up or dropped off without the need for social contact.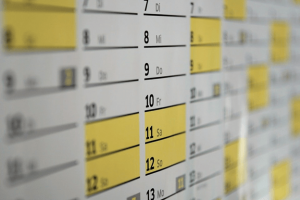 Organize workers' schedules so that some can telework while others take staggered shifts.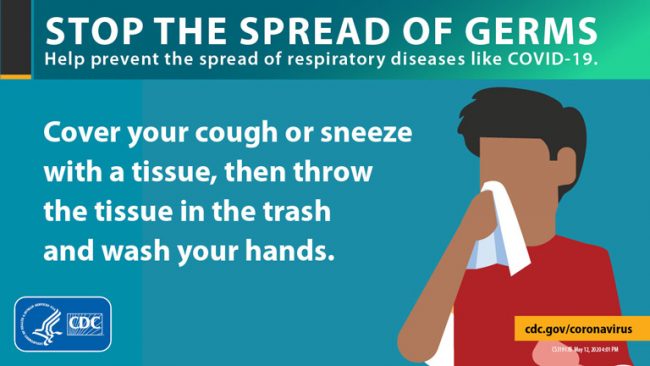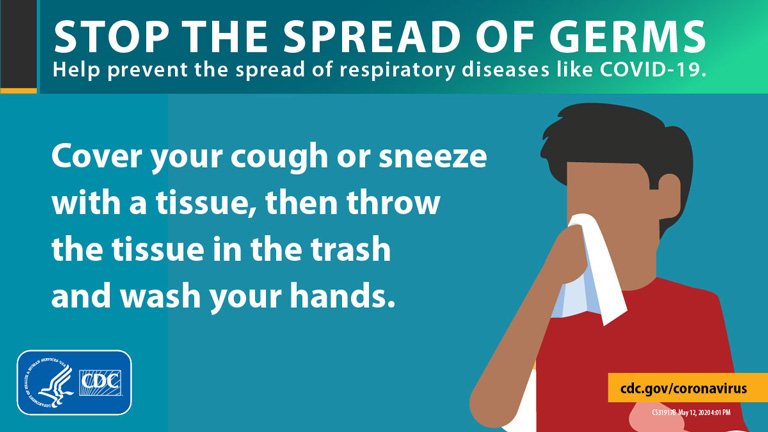 Post reminders for employees not to touch the eyes, nose and mouth while at work.

For more information, please refer to CDC's recommendations.
A good labeling system can help you do all these tasks seamlessly. If you are on a budget, you can print many labels at a low cost using enKo Products.
Workplace safety is the entrepreneur's responsibility. Safety consciousness benefits businesses, workers and customers in various ways. Safety signs are also vital in stopping the spread of diseases at the workplace, such as the dreaded Coronavirus.
You can protect your growing business by using health and safety signs. At enKo Products, we can help you print as many labels as you want at still very affordable prices. We offer:
Order now to get some incredible deals!