----- [Part 4 of FDA Labels: Nutrition Facts - The Next Step for Small Businesses] -----
FDA Food Nutrition Labeling
By this time, you already know that startups may file a nutrition labeling exemption. They are allowed to do this because of the added work and costs required by providing nutrition facts on food labels.
However, you should also know that many small businesses do it anyway. In this blog, we shall enlighten you on the benefits of nutrition labeling and how to incorporate nutrition facts into your food packaging.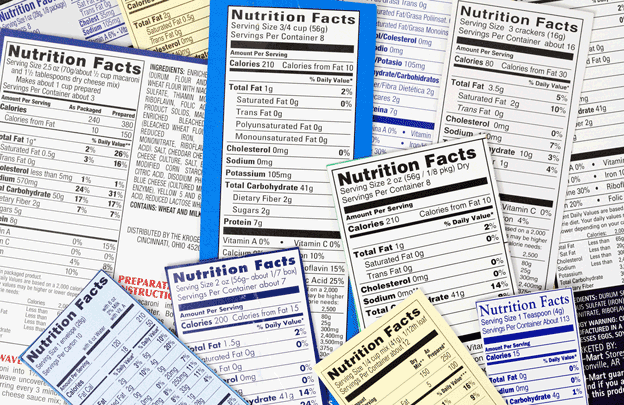 What Does a Nutrition Label Tell You?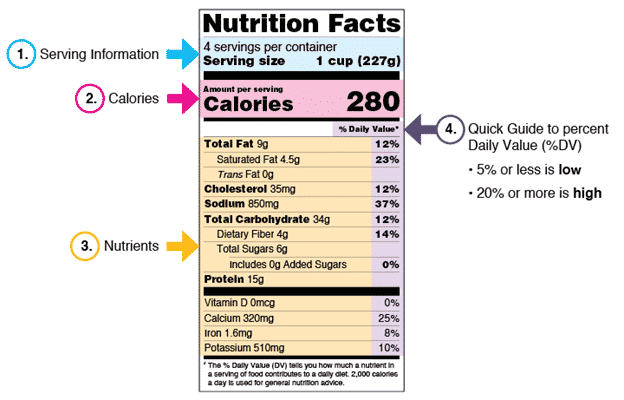 A nutrition label shows you a food product's nutrient content.
A nutrient belongs to one of two groups:
A carbohydrate, protein, or fat, which can serve as your tissues' building blocks. These subgroups are also the tissues' energy sources, and energy derived from food is expressed in calories.
A vitamin or a trace mineral that helps in the tissue-building process or lets the different organ systems function properly.
Some nutrients are considered essential because the human body cannot make them, so we must get them from various food sources. For example, omega-3 oils are crucial to babies' brain development, but they are mostly obtained from plant or animal sources.
Different types of food have variable amounts of essential nutrients. Consumers need food labels to help them decide what foods are best for their health.
Why is Nutrition Labeling Important?
Nutrition labeling benefits both the food industry and consumers because:
A food packaging with a nutrition label looks more professionally done than one without. Expertly-done packaging typically attracts more customers. 

Sharing your product's nutrition facts keeps you transparent to your customers and increases your trustworthiness as a business owner.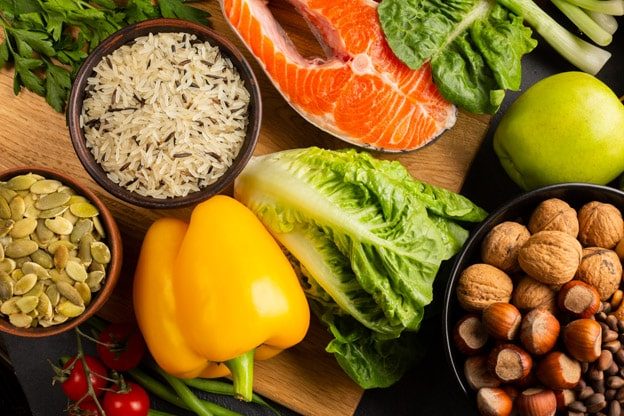 If your product is already rocking the entire city, it means your business may take off soon. The expansion will disqualify you from the nutrition labeling exemption. Your operations may stop without an exemption notice or nutrition facts label. So getting the information ready ticks off one task from a potentially long list.

A nutrition facts label is like a license to highlight your product's health benefits, helping to promote it. For example, if your product is rich in vitamin D, your food label can say that it is good for the bones. If it has plenty of folic acid, your sticker can state that it is good for pregnant women.
What are the Latest Changes to the Nutrition Facts Label?
In 2016, the FDA made the following changes to the nutrition facts label: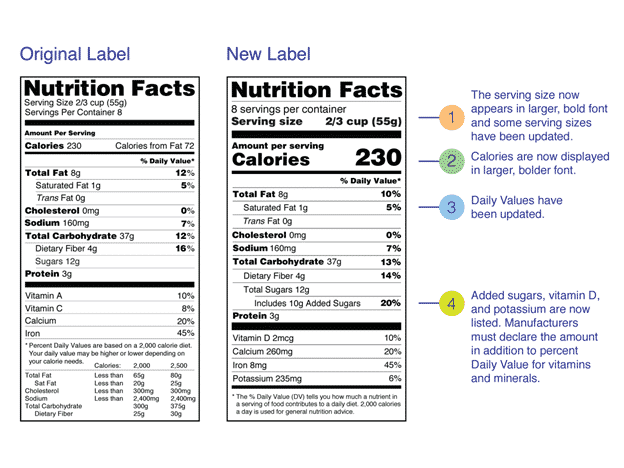 1.The serving size is now more conspicuous, with the font becoming larger and bolded. Some food packages contain more than one serving, so the serving size lets the customers know if they're already eating too much from one pack.
2.The number of calories is also more visible from having a larger and bolded print. Through this information, customers have an idea of how many calories they take in from eating a food product.
3.A nutrient's daily value or %DV indicates how much your food product contributes to the customers' daily diet. Health authorities have adjusted these values, and the same product may now have a higher or lower %DV for some nutrients.
4.The items at the bottom of the list have been changed.
The things removed: vitamin A, vitamin C and calories from fat

The things added: added sugars, vitamin D, and potassium. Added sugars include sucrose, dextrose, honey, those derived from concentrated fruit juices, etc. 

The things retained: calcium and iron

Folate may be included if the product contains a significant amount
The compliance date for manufacturers earning $10 million or greater yearly from food is on January 1, 2020. For those earning less than $10 million yearly, it is on January 1, 2021. 
Why Did the FDA Change the Nutrition Facts Label?
The above changes reflect recent nutrition study findings and health trends in the US.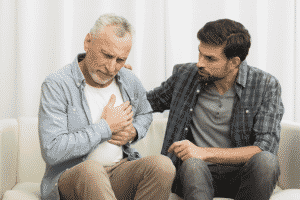 The serving size and number of calories are now emphasized so consumers will know if they've already had too much after finishing an entire food pack. Obesity is strongly linked to two of America's deadliest health problems—heart disease and cancer.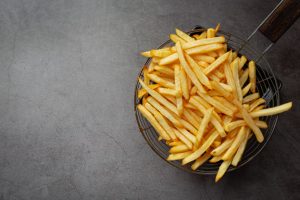 The number of calories from fat has been removed because recent data reveal that it's not how much one takes that matters more, but the kind of fat.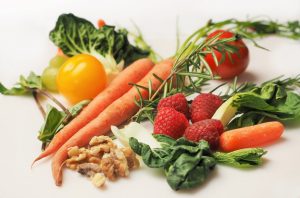 Deficiencies in both vitamins A and C are rare in the country, so they've been removed. Most US manufacturers fortify food with these nutrients during processing.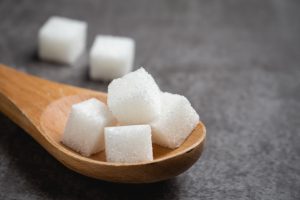 Added sugars are those carbs blended in during processing and are different from those naturally found in raw food. For example, unprocessed wheat already contains carbs, and sweetened cereals made from it contain added sugar. The FDA recommends limiting the daily value of added sugars to 50 mg.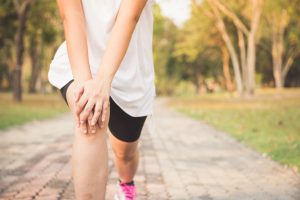 Potassium and Vitamin D have been added because not everyone gets the daily recommended amount. A vitamin D-enriched diet enhances bone strength. Optimum potassium levels are associated with low blood pressure.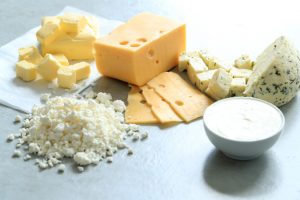 Calcium and iron have been retained because not all Americans always get the recommended amounts. Calcium strengthens the bones, while iron prevents anemia.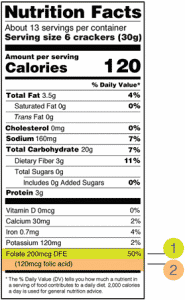 For pregnant women's benefit, foods fortified with folic acid should declare how much of it they contain. Some birth defects are due to folic acid deficiency, and pregnant women should be aware if they meet the daily recommended amount.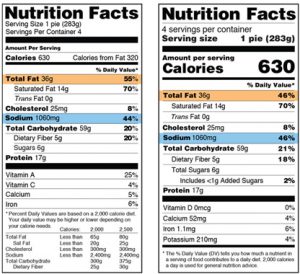 The daily values have been adjusted according to research data. For example, the total fat daily value increased from 65 g to 78 g. Note that the daily values are still calculated based on a 2,000-calorie daily diet.
Can I Print My Own Nutrition Facts Labels and be FDA-Compliant at the Same Time?
Nutrition labels inform your customers about your product's nutrient content. While some businesses are legally allowed to omit this part from their packaging, customers will appreciate the added information. It also shows that you're concerned about their health. Additionally, nutrition labeling can help promote your brand in other ways. It is truly worth considering if you're planning to take your business to the next level.
At enKo Products, we are devoted to helping small businesses reduce their packaging and labeling expenses. We offer the following quality materials at affordable prices: 
Buy yours today and enjoy big discounts!