Security / Anti-Counterfeiting Labels
Product theft can occur at any point in the distribution chain. This may result in its illegal sale in the black market or unauthorized trading in the grey market. Ultimately, it leads to profit loss, as well as consumers and retailers' loss of confidence in a brand. 
If you've been working hard to establish and protect your business' reputation, then this blog is for you. Security labels are your next line of defense when you've made all reasonable efforts to prevent package theft.
As your packaging specialists, enKo Products supports your efforts, for we believe it is never too early to protect your brand.
What are Security Labels?
Security labels are sticky tags used for protecting against cargo pilferage and product tampering. These labels can be tamper-resistant or tamper-evident, and once broken, they can reduce a product's illegal sale.
How Do Security Labels Work?
There are various types of security labels, working by one or more of the following mechanisms:
Identifying the product as part of a collection. Once stolen, the product becomes a "hot item" that can alert law enforcers when sold in the black or grey market.

Protection from tampering because the label—

Acts as a seal that is difficult to break without damaging the package, or
Has a marking that is hard to copy. Such a marking makes the product hard to sell without drawing suspicions or use without the appropriate technology. It also prevents counterfeiting.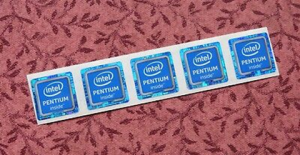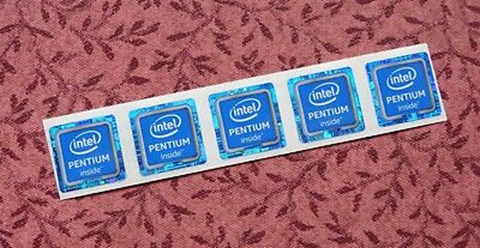 Hardware manufacturers like Intel use holographic technology to protect their brands against counterfeiting.
Providing evidence of tampering, when the label acts as a seal that—

Once torn, is hard to put back together.
When peeled, leaves behind indelible markings on the packaging, such as "void," "opened," "warranty void if tampered," etc. 
Once detached, cannot be reattached due to its adhesive's deactivation.
The label can help track the perpetrators' whereabouts.
This is an example of an active RFID tag placed on a pallet. It helps with automation, inventory, tracking and security, etc.
Security labeling may add to your expenses, but growing businesses will find that its benefits outweigh its costs.
What are the Advantages of Using Security Labels?
Businesses that use security labels gain the following benefits:
Security Stickers Protect Products from Theft
Hard-to-open seals deter crooks from stealing your products. Unique labels make it difficult to counterfeit your goods. When your merchandise is safe, your profit is safe, too.
Tamper-Indicating Seals Safeguard Your Brand
Tampered or stolen cargo may be sold in the black or grey market.
In the black market, the sale is totally illegal and none of the profits go to you. Forgers can easily fake your products and sell them in the black market. Thieves can steal your freight and trade your goods underground.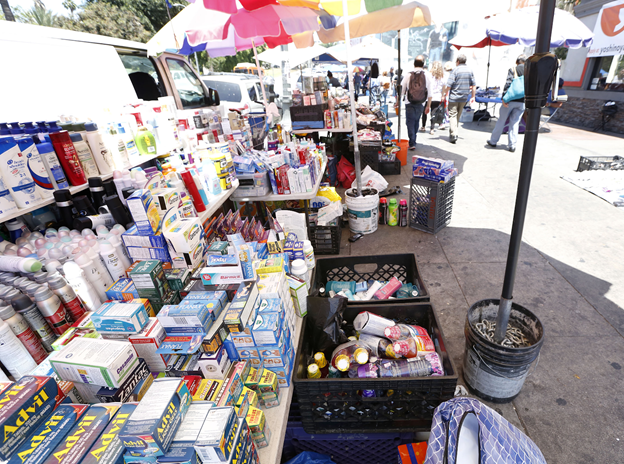 In the grey market, your goods are sold above ground, but through distribution agents that you did not approve. Some of them may even sell through online sites like Amazon, making them very accessible to buyers. When this happens, the unauthorized sellers can do any of the following:
Sell your products at reduced prices, which will compete with those of your legitimate distributors. This can lead to loss of your distributors' confidence in your brand, as they would have a harder time selling your merchandise.

Sell your product without a warranty, which would have been invalidated by your tamper-evident seal. Grey market customers are generally at a disadvantage as they cannot avail of manufacturers' normal aftersales services.

Market your goods in a country where they do not meet local regulations. For example, if you manufacture headphones in the US, which were sold in the EU without your knowledge, EU customers may get blasted by your products' excessive loudness. Without going through the appropriate channels, your headphones cannot be properly adjusted or labeled, which may disenchant some buyers.

If your product comes with a manual exclusively written in English, non-English speakers can have a hard time using your product. This may upset such customers and damage your brand. 
We already know from previous blogs how cargo pilferage can hurt US businesses. Additionally, the OECD and EUIPO estimate that the retail industry worldwide loses nearly half a trillion dollars every year to counterfeiting. While there's no single measure that can protect businesses from forgers and thieves, security seals are known to minimize their crimes.
Tamper-Resistant and Tamper-Evident Seals Retain Customers' Interest in Your Brand
When you've curbed theft and tampering of your products, you decrease the probability that customers will find them in the black or grey market. Therefore, you minimize the odds of buyers using them in ways that will reduce their brand experience.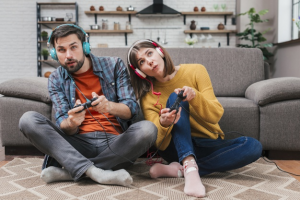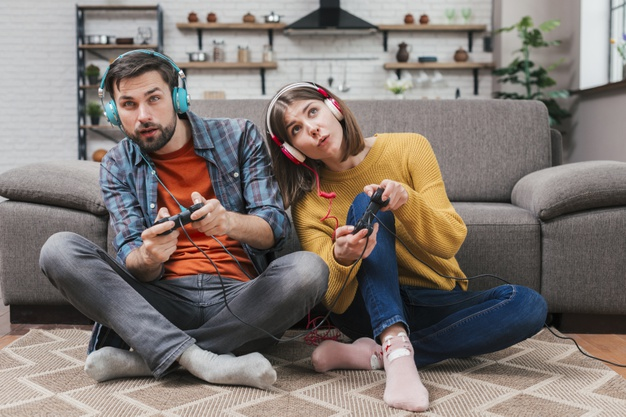 Security Labels Shield Your Distributors from Profit Loss
When you've maximized your goods' delivery to your authorized retailers, you shield them from profit loss. You also help enhance their trust in your brand.
Security Stickers Help Law Enforcers Catch Cargo Thieves
This works best if you're using tracking devices, like RFID tags, or if you've been closely working with law enforcement agencies in preventing cargo theft. By helping the government, you not only protect your business but also do your part in safeguarding the retail industry and the US economy.
As you can see, when you use security labels, you empower your business, protect your customers and strengthen your distribution network.
What are the Various Forms of Security Labeling Technology?
Security labeling is not a new concept. In fact, it has been widely practiced for centuries, such as when wax was still routinely used for sealing confidential documents. However, it has evolved because of science and the sophistication of modern criminals.
The most common security technologies being used today are the following:
Serial Numbering
Serial numbers are item-specific identifiers composed of pure numbers or a combination of letters and numbers. The codes are normally sequentially generated and may be written on the packaging, manual or the product's housing.
Serial numbers can appear in big, conspicuous prints or microprints that can only be found by authenticators, if not the manufacturers themselves. If the product is an electronic gadget, its serial number may appear on viewing the settings.
The manufacturer and the retailer record serial numbers. A mismatch or missing code may be a sign of theft or pilferage. Serial numbers are seen in a lot of items we use, like printers, appliances, cosmetics and even money.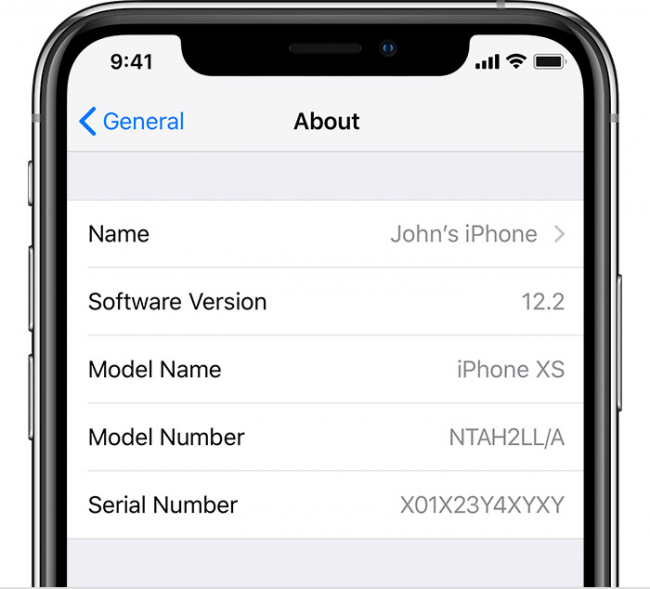 This is the display on an Apple mobile gadget, showing the serial number.
Barcoding and QR Coding
A one-dimensional barcode is composed of parallel lines of varying widths, encoding unique machine-readable data. Barcodes represent more than just product identifiers. When used in retail, they offer a secure way of price tagging, indexing, locating, time-stamping, etc. Therefore, barcodes can help your staff detect price swapping, shoplifting and other illegal activities inside your establishment.
A two-dimensional modification is the Quick Response code, aka the "QR code," which is now increasingly becoming more popular among online shoppers. Unlike the standard, rectangular barcode, QR codes are square in shape and store more data. Their functions are similar to their predecessors.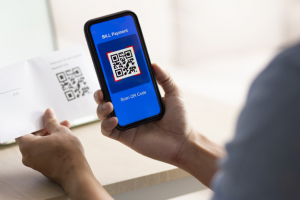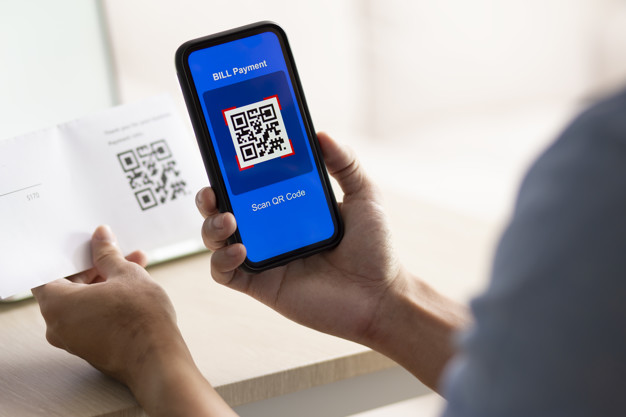 Security Imaging
The technology includes watermarks, holograms, color-shifting prints, electron-beam-generated images, etc. You should inform your distributors and customers that you are using these labels on your products. Security marks make it easy for them to spot a fake and avoid buying it. The more intricate they are, the harder it is to copy them and counterfeit your product or sell it in the grey market.
Puma uses holographic technology both for product design and security.
Tamper Evidence
Tamper-indicating signs may be in the form of indelible void marks, a broken seal that cannot be reattached, an adhesive that cannot be reapplied, etc. The labels used here may not have prevented tampering or theft but can alert an investigation and lead to item recovery and punishment of the perpetrators.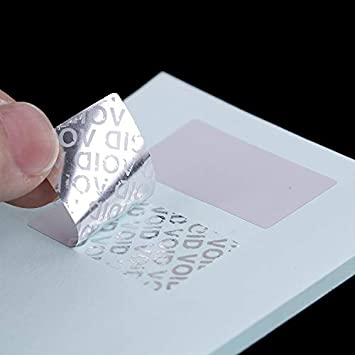 Label Tracking through RFID Technology
Radio frequency identification tags, aka "RFID tags," are specially made labels that transmit data using radio signals. Thus, an RFID reader can detect the tag even if it is not within the device's optic scanner's range. 
RFID tags are either active or passive, depending on the radio frequency's power source. If the label has its own battery, it is active. If the power source is in the scanner and the tag is just reflecting its signal, then the tag is passive. Both types can be used for tracking stolen products, but they differ greatly in terms of detectability. Active RFID tags can be sensed hundreds of meters away, as opposed to passive ones, which can be read within a mere 20-meter radius.
RFID technology has become the industry standard for security labeling. Its limitation, however, is that it is more expensive than other methods. However, it is more versatile, so it should be given serious thought when your business is about to scale up.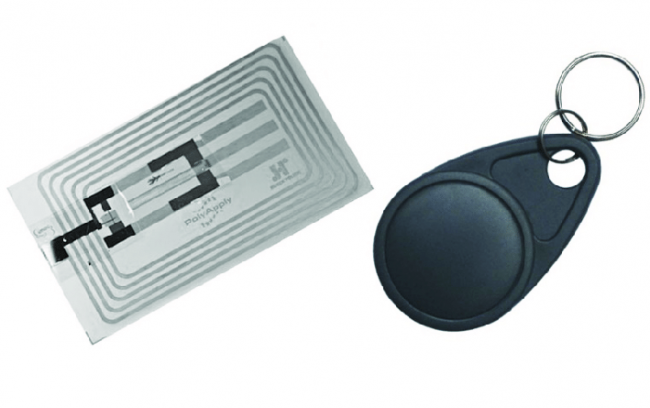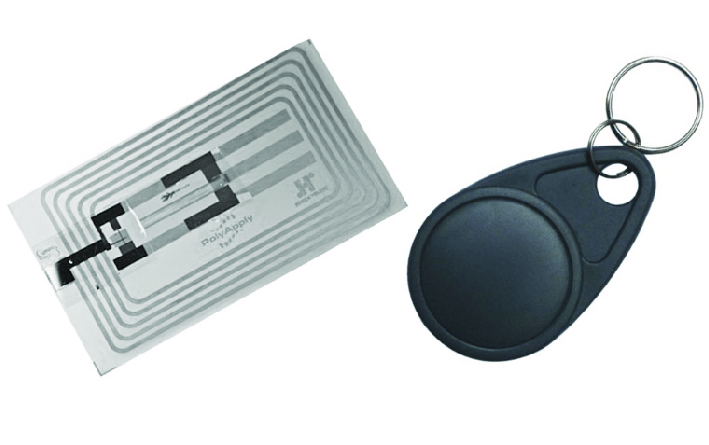 On the left here is a passive RFID tag. On the right is an active RFID tag.
Source: Tiliute and Condratov
Now that we have explained the different ways of making security labels, the next thought to ponder is whether or not microbusinesses can adopt it.
Can I Make My Own Tamper-Evident Labels?
Yes, you can make your own security labels. It is never too early to start thinking of ways to protect your brand. Some of the inexpensive ways you can implement in your business are:
Serialization, barcoding and QR coding using

direct thermal labels

Printing unique security stickers using sheet labels and putting them on your

customized packaging

. This has the added advantage of promoting your brand.

Using specially made void stickers, which do not necessarily bear your logo.

Consider RFID technology when you're ready to spend thousands of dollars for security labeling.
You can try any of the strategies above and see which one works best. Consider your budget, as well as the potential benefits and risks, when choosing the most appropriate system for you.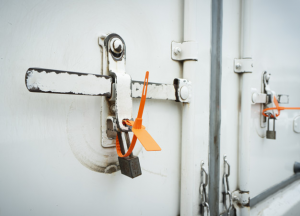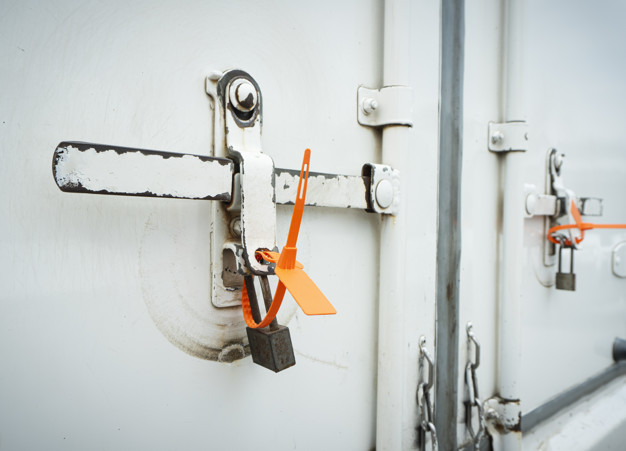 Football's legendary coach Paul Bryant once said, "Offense sells tickets. Defense wins championships." Anyone engaging in a competitive field has this mindset. It is never too early to start protecting your brand. In fact, it could save you a lot of trouble, especially when your company is ready to expand. Your security is nobody else's business but yours, so start now and stay ahead of the competition.
Get the Job Done with enKo Products!
At enKo Products, we help American businesses secure their merchandise from theft and tampering. We supply the following durable yet low-cost packaging materials: 
Shop at our online store today and secure your products while staying within your budget!