Is Facebook Marketplace, Amazon or eBay the Best Platform for New Online Sellers?
Interest in ecommerce has grown exponentially since the Coronavirus pandemic began. There are many platforms to choose from, and some may be more convenient for neophyte retailers than others.
In Best Online Selling Sites for Beginners and Small Businesses, we explored the various factors to consider when choosing an ecommerce website. We also compared several platforms in terms of their fees, fulfillment options, market sizes, etc.
Facebook Marketplace is one platform that is quickly rising in popularity. New e-merchants will naturally want to know how it compares with the likes of Amazon and eBay. Which one will be the most appropriate for their businesses and help them thrive? That is the focus of this blog's discussion.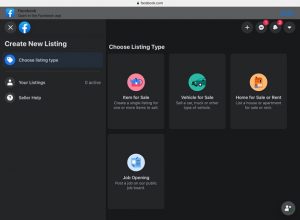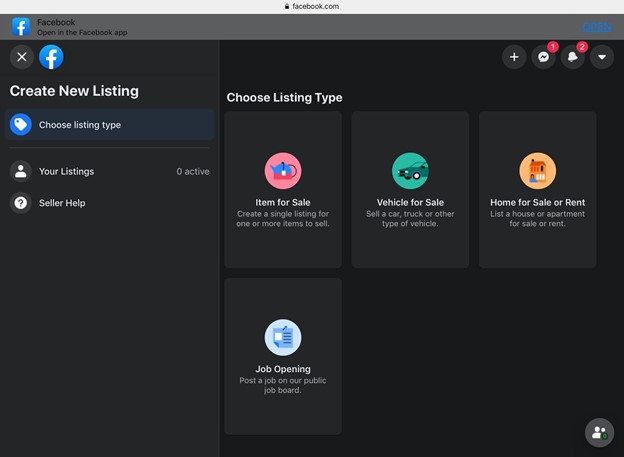 We talked about this website at length in our blog, Selling on Facebook Marketplace: Advantages and Disadvantages for Small Businesses.
People used the social media app to sell goods, albeit informally, before its ecommerce platform was established. However, exchanges back then were fraught with security risks because they were done in the same fashion as in Craigslist. With the establishment of Facebook Marketplace, most of those risks were eliminated.
Here are the most notable features of the social media giant's ecommerce extension:
Sellers can set up a simple Facebook account for business, customize it and use it for Facebook Marketplace. They can also sign up for Facebook Shops to have a customized storefront on both Facebook and Instagram.
Listing of items on Facebook Marketplace is free. The process is straightforward in that there are no product identifiers required. Product identifiers take extra time and money to obtain, and without them, listing and selling on this platform are convenient for both inexperienced and advanced sellers. If the merchant has them, however, he is free to list them. We discussed their advantages in our blogs on barcodes.
Independent sellers are allowed to list 150 items daily. There are no limits, however, when they partner up with Facebook's approved inventory management partners. 
Search optimization is possible through the use of hashtags and identification of the seller's location. However, Facebook Marketplace listings are not searchable on search engines like Google and Yahoo at this point.
Allowed and prohibited items
You can sell vehicles, real estate and a myriad of products on Facebook Marketplace as long as they don't go outside the website's restrictions. The prohibited items list is much longer than those of other ecommerce sites. This ensures that sale items and their product descriptions do not violate the social media giant's community standards.
Required product identifiers
As mentioned previously, Facebook Marketplace does not require product identifiers, such as UPCs, EANs, SKUs, ISBNs, etc. It makes listing items a simple and inexpensive process, but it also limits the inventory tools that one can use on Facebook.
Listing on Facebook Marketplace is currently free.
Requirement for listing pre-approval
Facebook Marketplace requires pre-approval of all listings. This ensures that they do not violate government laws or the site's community standards and product restrictions.
Communication between buyers and sellers
Customers and merchants can message each other through Facebook Messenger. The app works in real-time, so it can also serve as live chat. Payments can likewise be sent through Facebook Messenger.
Additionally, sellers can use their Facebook social media pages to engage their buyers, address concerns and do other things to enhance customer loyalty.
Facebook Marketplace lets sellers list on multiple sites at once without extra charges.
When they list an item through the social media app, they can post the listing simultaneously on their buy-and-sell groups, if they have any.

When they sign up for Facebook Shops, they can display product catalogs both on Facebook and

Instagram

.

They can post the same listing on Facebook Marketplace's partner sites. 
For vendors who want more exposure for their products, they can pay for Facebook ads, which will display their listings regularly on the news feeds of selected customers. Merchants are allowed to set their own ad prices. The fees are determined by bidding and depend on many factors, such as clicks, likes and app downloads. Prices range from $1 to $40 daily, but $5 daily can reasonably boost visibility.
Facebook ads are powerful digital marketing tools and have more advantages than ads posted elsewhere. Aside from giving access to analytics and enabling personalization, sellers get to promote their merchandise where people spend the most time online. Two out of three Americans have a Facebook account, and one out of three uses Facebook Marketplace.
Facebook Marketplace is designed for local buyers. However, out-of-state and international customers can still use it to transact with American small business owners. They only need to activate the shipping option or sign up for Facebook Shops. 
Compared to Amazon and eBay, Facebook Marketplace is not a saturated market. The localized approach can further reduce competition, depending on the popular products in each area.
Product pricing and payment collection
For product pricing, sellers can set a fixed price or allow buyers to negotiate.
Facebook Marketplace lets buyers pay by credit or debit card or PayPal. Retailers get to collect by direct deposit to their bank accounts or transfer to their PayPal accounts. However, payment collection by this route can take time. Facebook Marketplace will send sellers the payment only after delivery confirmation.
A quicker method is for merchants to sign up for Facebook Shops, which can expand payment options. The platform allows customers to be diverted to another site, e. g. another website that the seller maintains, to speed up payment collection. You can also open up other payment methods through this pathway.
Fulfillment options offered to buyers
Retailers can offer shipping only, local pickup only and both shipping and local pickup.
Some buyers and sellers may want shipping only because of the security it offers. Compared to local pickups arranged through Craigslist, it lessens the risk of encountering scammers.
On the other hand, buyers opting for local pickups may find this method less expensive, especially if the seller operates close by or en route to their workplaces or other daily stops. This option also lets them get the item anytime and decreases the risk of porch piracy
Meanwhile, offering both is a flexibility that some buyers may appreciate. 
Convenience of fulfillment methods for sellers
The local pickup option may be convenient for sellers if customers are willing to visit their stores in person. However, from years of fraudulent Craigslist meetups, we know that this method is also rather risky.
Meanwhile, the shipping option provides both convenience and added security. Facebook Marketplace has an online postage tool, which has USPS as the default carrier. It lets merchants print shipping labels on-site and save themselves time-consuming trips to the post office. Mail services offered by Facebook Marketplace are discounted.
While most small business owners prefer USPS because of its affordable rates, some may have products that are better off shipped by other freighters. For example, FedEx has dedicated perishable shipping services that are not offered by its competitors. If retailers need to use non-USPS carriers, they have to contact them through sites outside of Facebook Marketplace or call their offices.
Facebook Marketplace sends automatic shipping notifications to customers. Merchants can receive alerts regarding queries and payments from the same app.
Facebook Marketplace does not offer free shipping supplies at this time, but USPS does. Free shipping supplies can lower costs, but they prevent retailers from giving customers a branded packaging experience. 
Facebook Marketplace now allows sellers to list product stocks and monitor their movement. However, it does not have a "You may also like" tool that automatically offers customers other merchandise sold by the same store. Amazon and eBay have this feature, which also helps boost sales. Stock keeping units, or SKUs, enable ecommerce websites to integrate the "You may also like" tool.
Facebook Marketplace charges a flat rate of 40ȼ on every sold item priced lower than $8.00. More expensive products are charged 5%. There are currently no subscription fees, although partner sites like BigCommerce may require them.
Facebook Marketplace provides registered businesses with some handy tax calculation and collection tools. Sales prices reflect local taxes on items sold, which are recorded by the website and made accessible to merchants.
Facebook Marketplace's return and refund policies are generally more seller-friendly than those on Amazon and eBay. It allows startups to be strict about their terms and conditions if they want to, which helps them reduce product returns. They can make transactions final and shorten the return window.
Facebook Marketplace forbids returns based on circumstances that may invite abuse, like buyer's remorse. Additionally, it does not sanction retailers for returned purchases.
Rating and Review Systems
Facebook Marketplace has a 5-star rating system in place. Buyers can rate and review merchants and vice versa. However, the latter are allowed to set feedback to private to avoid prejudicial treatment from other customers. This is a feature that sites like Amazon and eBay lack. 
Online catalog-building tools
Facebook Marketplace lets merchants build their catalogs through the Commerce Manager tool. They have the option to organize their product listings in whatever manner they want.
Independent merchants can use the Facebook app to update their Marketplace product listings and transact. Buyers can use the same app to browse and pay for products. Those using partner services need to access their product catalogs through Facebook's browser version or the partner site.
Facebook Marketplace sellers need partner platforms to unlock other features, like unlimited listing, handy inventory management tools, expanded payment and fulfillment options, etc. This is not necessary when doing business on Amazon and eBay.
Possibility of directly competing with the web host for some products
Facebook does not sell products on its own website, so merchants are not at risk of directly competing with their web host.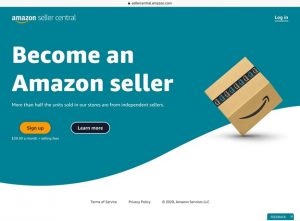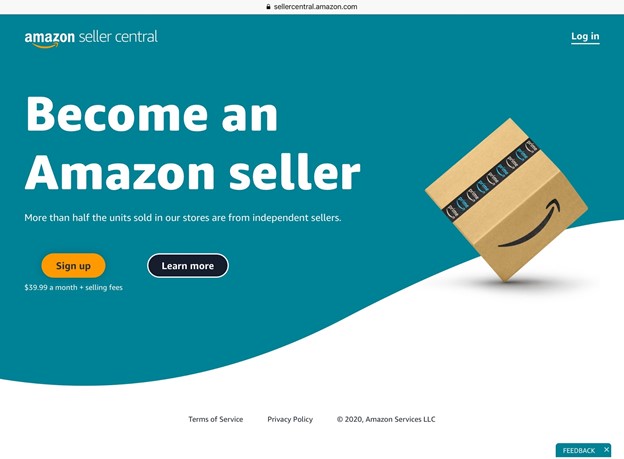 Amazon is an ecommerce behemoth that started as a home business in the 1990s. At first, it was a simple marketing conduit, but it now has its own line of products and fulfillment services. A lot of small business owners want to trade on Amazon because of the potential financial gains. However, they must first consider the many things that can make selling a little more complicated on this platform.
Amazon does not allow merchants to have a customized storefront. Their pages bear the Amazon logo and header more prominently than their business names.
Unlike on Facebook Marketplace, listing on Amazon is not as simple as splashing some good photos and writing an excellent product description. Many items require product identifiers that may take extra time and money to obtain.
Search optimization requires keywords, not hashtags, and they have to be incorporated into the listing's title and text. Not everyone knows how to pick the right keywords, so sellers may need search engine optimization (SEO) training to make their products more visible on Amazon. Alternatively, they can also hire SEO specialists to do the job. Amazon SEO can make product listings visible on other search engines as well.
SEO's main advantage is the enhanced exposure it provides a brand, allowing it to compete with bigger names. The drawback is the added expense or effort to acquire the skill, which newbie sellers may not be ready for.
Allowed and prohibited items
Merchants can sell a wider range of items on Amazon than Facebook Marketplace. Alcohol, some domesticated animals and adult and sexual wellness products are some examples of merchandise that Facebook Marketplace prohibits but Amazon allows. However, some of these extra items need seller or listing pre-approval before being offered to the public. This ensures that the listings do not violate any law.
Real estate is not sold on Amazon, although vehicles can be listed. Firearms are still prohibited.
Product identifiers required
Amazon requires the UPC or EAN for most items. The ISBN is needed to list books. Using Fulfillment by Amazon (FBA) requires the Fulfillment Network SKU (FNSKU). Amazon assigns an identification number, the Amazon Standard Identification Number (ASIN), to all listed products.
UPC and EAN barcodes can be obtained from GS1 for quite a hefty price. Amazon joined GS1's board of governors in 2016.
A listing fee is required on every item, and the amount is variable. Individual sellers may list as many as 40 items without feeling the impact of listing fees. Beyond that number, Amazon encourages sellers to upgrade to a professional account, which will allow them to list as many products as they want for a flat fee of $39.99.
Requirement for listing pre-approval
Amazon requires listing pre-approval on certain product types, many of which belong to their restricted items list.
Communication between buyers and sellers
Amazon buyers can contact sellers by clicking the "Ask a question" link. Sellers may not always check their emails from the website, which is how they get notified of inquiries. So they may not answer questions right away, even from customers within the same territory.
In contrast, Facebook Messenger alerts are made faster by push notifications, so Marketplace buyers and sellers can live chat about products. Additionally, Amazon does not have a social media platform of its own, so its merchants will have to use other sites to continuously engage their customers.
Amazon ads are also paid for by a bidding system. They are posted as "sponsored products" on prominent parts of the website. They do not automatically appear on social media, although purchase intent is higher on Amazon than on any social media platform.
Amazon ads also give access to analytics and let business owners personalize their marketing strategies. The ad clicks feature can cost as much as $10 a day.
Compared to Facebook Marketplace and eBay, Amazon has the widest international reach, having around 200 million users in all continents. It is also the most popular third-party marketplace in the US.
Competition on Amazon is fierce, so the market is pretty saturated. Beginners may have a hard time selling their first product on this platform unless they're willing to pay more for online ads, SEO and similar business tools. To make things even more difficult, Amazon has its own product lines in some categories.
Product pricing and payment collection
Amazon products generally have fixed prices. However, some merchants allow buyers to negotiate by adding a "Make an offer" link on their listings.
For merchandise sold by multiple retailers, customers may choose to deal with those that offer theirs at significantly lower prices or provide other perks, such as free shipping. 
Amazon has various payment options, including credit and debit cards, direct bank transfers, Amazon credit cards and PayPal. Loyal customers can also shop using points.
Sellers can register multiple account types for collecting payment.
Fulfillment options offered to buyers
Amazon does not have a local pickup option, although its shipping methods are flexible. It can deliver through FBA, its shipping partners and other carriers. It offers customers Amazon Key, a tool that can protect them from porch piracy.
Convenience of fulfillment methods for sellers
Amazon lets sellers use FBA and any 3PL provider or carrier of their choice. The platform offers online postage, not only from USPS but other major shippers as well.
Amazon alerts customers by email or text once an item is shipped. Buyers may also sign up for tracking information. 
Amazon provides merchants limited quantities of various shipping supplies for free. The packing materials bear its logo.
Amazon uses product identifiers to monitor stocks, enabling them to send more personalized offers to customers. They have the "Customers who viewed this item also viewed…" feature.
In addition to listing fees, Amazon charges individual sellers 99ȼ plus a per-item referral fee. Professional account holders pay $39.99 a month, which is cost-effective if they're listing more than 40 products within the same amount of time.
Amazon also has built-in taxation tools like Facebook Marketplace does.
Amazon professes to be customer-centric, so expect more return policies on this platform to be more lenient than those on Facebook Marketplace.
Some merchants tolerate longer return windows and less serious reasons for returns. However, they may charge restocking fees and ask customers to pay for return shipping to prevent abuse.
Amazon may charge additional fees for returns, like for FBA-processed items. It may or may not reimburse sellers' fees after a refund or return.
Rating and Review Systems
Amazon has a 5-star rating scale like Facebook Marketplace does. However, only buyers can use it to rate sellers, and they can leave a full review. Meanwhile, sellers can neither rate nor give feedback to buyers.
Online Catalog-building Tools
Amazon automatically builds product catalogs when sellers list their products. There is no need to use another service or app for this, which can be time-saving for very busy business owners.
Amazon has different apps for sellers and buyers. The seller app lets merchants edit their listings. It can also be programmed to send shipping notifications by text or email. The platform itself does not send push alerts about queries, payments, shipped items, etc., unlike Facebook Messenger.
Merchants may contract a 3PL provider or inventory manager's services, but Amazon does not require it to unlock its marketing tools.
Possibility of directly competing with the web host for some products
Since Amazon has its own product lines, sellers in some categories risk competing against this giant on its own platform.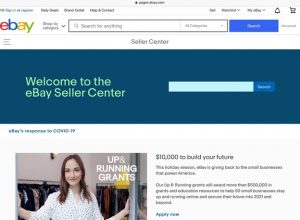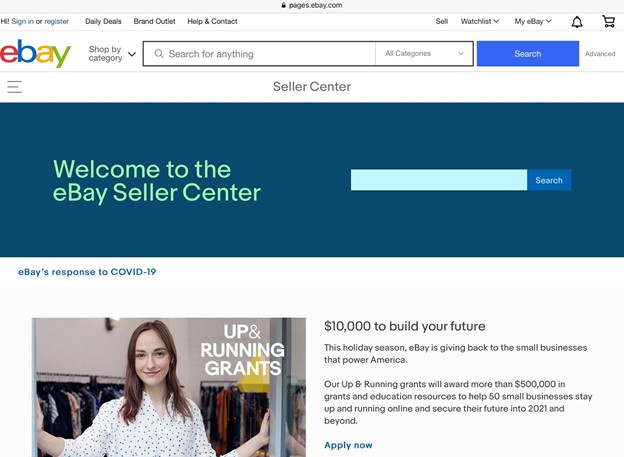 eBay is also a well-established online selling site like Amazon. It has an international market and allows the sale of a vast array of items. The following features distinguish eBay from Amazon and Facebook Marketplace:
Except for the addition of a tiny logo and brief store description, eBay does not let sellers fully customize their websites.
Basic eBay account holders can list as many as 50 items for free every month. Beyond that number, they will be required to pay 30ȼ per listing. Paying subscribers can list more items for a flat monthly fee, which varies based on business size. The site requires product identifiers, though they are fewer than those needed for listing on Amazon.
As in Amazon, search-engine-optimized product listings are more visible on various eBay pages than those that are not. The choice of keywords, therefore, is critical when writing a product description. Optimized listings make it to search engines outside of eBay.
Allowed and Prohibited Items
Product restrictions on eBay are similar to those of Amazon, although it also offers real estate like Facebook Marketplace does. Vehicles can likewise be listed.
Product identifiers required
eBay requires only the Manufacturer Part Number (MPN), UPC, EAN and ISBN. Retailers may list their SKUs if they prefer so customers can trace their products back to their stores. This is a subtle form of marketing.
Basic eBay account holders do not pay monthly dues. They have privileges and limitations as described above.
For paying subscribers, monthly fees can cost as low as $4.95 and as high as $3,000, depending on sales volumes. Sellers paying the minimum fees—the "starters"—can post up to 250 products every month without additional listing fees. "Enterprise" sellers have a monthly limit of 100,000 free listings.
Requirement for Listing Pre-approval
Unlike Facebook Marketplace and Amazon, eBay does not require listing pre-approval. It is the seller's responsibility to keep their listings compliant with government regulations
Communication between Buyers and Sellers
Customers may click "Ask a question" to contact the sellers. eBay sends their exchanges via email. Again, messaging is not as fast as in Facebook Messenger.
eBay ads also undergo a bidding process, but they let sponsored listings appear prominently on various parts of the website. They can cost as low as 1% of the product's price, but they typically reach 5-10% in the US. SEO, good photos and accurate product descriptions are key to the success of these ads. Analytics and personalization are their fruits, just like on Amazon and Facebook Marketplace.
eBay has about 180 million users worldwide, so its audience is only slightly smaller than Amazon's.
Like Amazon, eBay is also a popular and competitive online selling site. Markets are also saturated here.
Product Pricing and Payment Collection
eBay sellers can auction off their items, sell them at a fixed price or allow customers to negotiate through the "Best Offer" option. Payment methods are very flexible, which is convenient for both buyers and merchants.
Fulfillment Options Offered to Buyers
In contrast to Facebook Marketplace and Amazon, eBay allows both local pickup and flexible on-site shipping options.
Convenience of Fulfillment Methods for Sellers
Merchants can fulfill orders by using eBay's shipping partners, eBay warehouses and Amazon FBA. Services from the major US carriers—USPS, FedEx and UPS—are offered on-site.
eBay customers receive email notifications when their items are shipped.
Like Amazon, eBay can provide some free shipping supplies to sellers.
eBay monitors stocks and customer's preferences as Amazon does. It can send follow-up offers to increase conversion rates. It also shows customers the remaining stocks, which is an effective FOMO marketing strategy.
Aside from listing fees and subscription fees, variable sales fees will be applied to every item sold. The costs will depend on the item's product category and whether or not it will be auctioned.
Like Facebook Marketplace and Amazon, eBay provides taxation tools to American business owners.
eBay is also a customer-centric platform like Amazon, so sellers' return policies are just as buyer-friendly. eBay may charge sellers return fees.
Rating and Review Systems
eBay has positive and negative rating scales. Buyers and retailers can rate each other and leave reviews, but buyers get only positive ratings. 
Online Catalog-building Tools
Product catalogs are set up automatically when sellers list their products on eBay.
The eBay app can be used for both buying and selling. However, managing inventories may be done using other apps.
eBay itself has fulfillment partners. However, unlike on Facebook Marketplace, unlocking eBay's advanced marketing tools does not require sellers to source their own inventory management services.
Possibility of directly competing with the web host for some products
Unlike Amazon, eBay does not have a product line to sell. Merchants do not risk competing against eBay when they use it to host their products.
Conclusion
New entrepreneurs have a wide selection of third-party marketplaces to choose from. We just compared the new ecommerce platform Facebook Marketplace with the more established Amazon and eBay in this blog. We are not making hard recommendations for any site, although less experienced retailers may find Facebook Marketplace a little bit friendlier than the other two. We hope to have helped you find out which online selling platform is best for you.