Startup Tips: Applying the 2021 Pantone Colors of the Year in a Cosmetics Business
The Pantone Color Institute recently named two Colors of the Year for 2021—Illuminating and Ultimate Gray.
Illuminating is an uplifting, sunny yellow shade. Ultimate Gray is likethe daytime shadow cutting through the sunlight's rays.
The events of the year 2020 could not be conveyed by just one color, said the Pantone experts. They chose these colors because they represented the resilience and hope that people needed in trying times.
If you just started in the cosmetics business, it pays to know that the Pantone Colors of the Year have influenced beauty and fashion trends since 2000. How can you use them at your establishment to boost sales? That is what we'll discuss in this blog.
What Is the Importance of the Pantone Colors of the Year?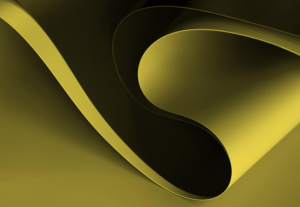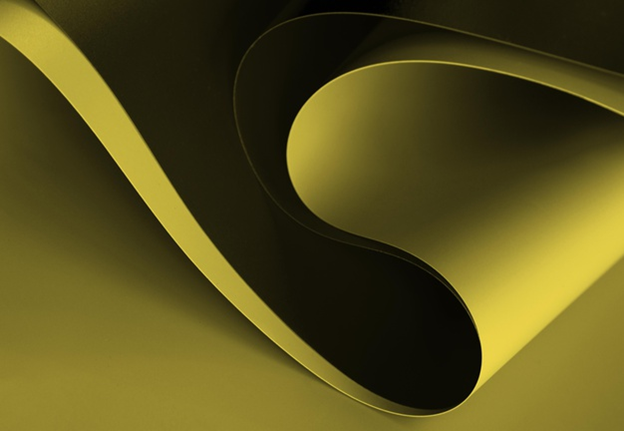 In our article, Using Pantone Colors for Packaging and Branding, we pointed out the advantages of using the Pantone Matching System (PMS) in packaging, branding and other aspects of a business.
Briefly, those advantages are the following:
The PMS provides a universal interpretation of colors. This coding system lets users communicate the colors they need in their businesses without resorting to confusing arbitrary names.

This color system lets manufacturers reproduce their packaging consistently. It helps ensure that a yellow carton is duplicated precisely, or customers may think that the product it contains is counterfeit.

The color variations between different media will be unnoticeable. A gray logo will appear in the same shade on paper as it does on plastic.

You can adjust your product or packaging colors precisely just by pointing to the right color swatch in a PMS guidebook.

You can translate real-life colors into digital art with precision. The PMS guidebooks provide the digital equivalents, RGB and HEX, for Pantone color codes.

Conversely, you can print digital art using the right shades, as the guidebooks also have

CMYK

codes.
Pantone colors provide these advantages, which are all critical to branding. However, using the Pantone Colors of the Year themselves has a special advantage, as they are the color trend predictions of the succeeding year.
What Aspects of Your Cosmetics Business Can Use a Touch of Pantone Colors?
Like we keep saying in our previous blogs, Pantone colors can be used in many aspects of a business. Below are their potential applications in the beauty industry.
Beauty Product Colors
It is common for beauty product makers to adopt Pantone Colors of the Year in manufacturing their merchandise. Sephora, Pantone LLC's industry partner, does it annually by releasing makeup using the Pantone Colors of the Year. Juggernauts in other industries do it, too. In fact, Apple's coral iPhone XR used 2019's living coral.
You can also use the 2021 Pantone Colors of the Year for your new product lines.
Yellow makeup may consist of warm shades worn lightly during the day to convey cheer. At night, they can provide a bold contrast in softly lit rooms.
Colorants used for yellow makeup may be carbon-based (organic) or non-carbon-based (inorganic). Carbon-based pigments include tartrazine and other FD&C Yellow color additives. Non-carbon based colorants are refined from iron oxide and similar pigments. Yellow iron oxide can be made pearlescent by combining it with mica and titanium oxide.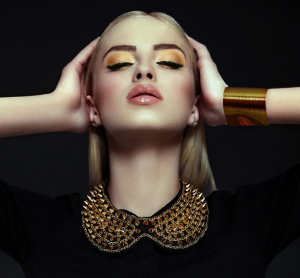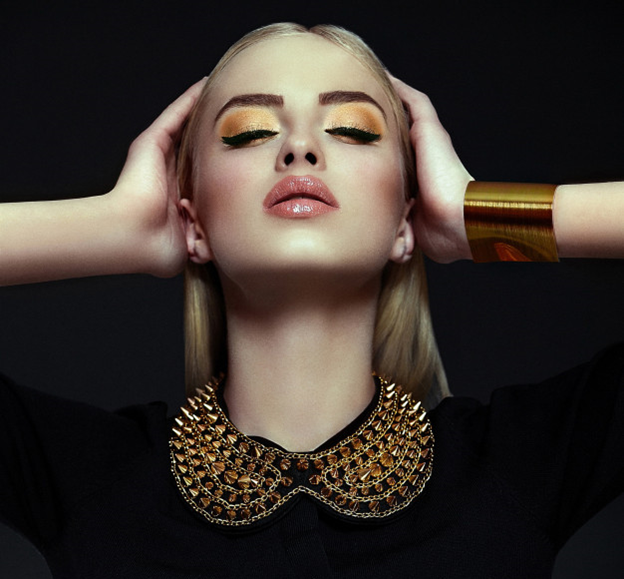 Meanwhile, gray makeup is best for accentuating the eyes, so eyeliners and eyeshadows can use gray colors. Perfect smoky eyes can be made from eye makeup with bismuth oxychloride as the gray colorant. Alternatively, black iron oxide can be mixed with the whitening compound titanium oxide to render various shades of gray.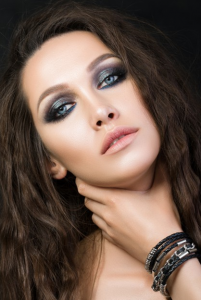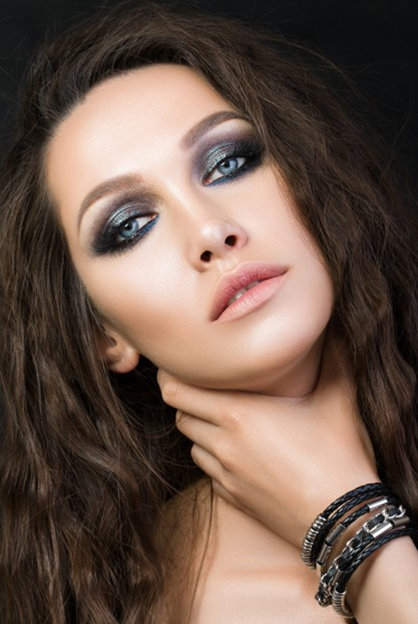 Care should be taken when using any colorant as some, like tartrazine, can trigger allergic reactions.
Cosmetic Labels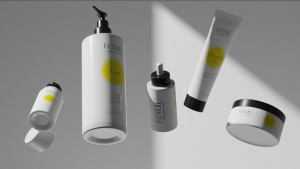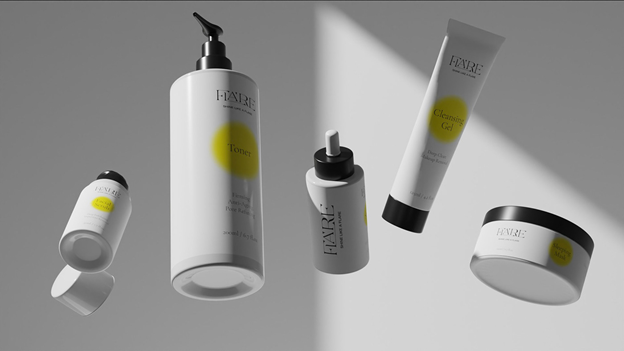 Your product labels explain what the product is, its proper uses and the first aid measures to take in case of adverse reactions. They should also include your business information.
Most cosmetic labels have facestock made of plastic or paper.
Plastic labels are typically made of polypropylene or polyethylene. Both are FDA-approved for use in cosmetic labeling. Polypropylene labels are stiffer, so they are placed on non-squeezable containers. Transparent polypropylene labels give some beauty product packages the "no-label look." Polyethylene labels are similar to stretch wrap, as they are softer and more flexible. So they are better for squeezable packaging.
Plastic labels are durable but may be expensive to design. That's why others prefer paper labels. Sheet labels, for example, have downloadable templates and can be printed using an inkjet or laser printer. The latter is more preferred because laser prints are smudge-proof.
If you have some change to spare, go for plastic labels and customize them with a thermal transfer printer. Such a machine will let you print on any facestock material, use vivid colors and create fade-resistant labels. They also let you create freezer labels, which are better for frozen skincare products.
Make sure that your cosmetic labels are FDA-compliant by including the legally required information.
For the graphic elements in your product labels, keep the following in mind:
You can use Pantone colors in the background, but keep your logo's colors prominent. Logo colors are important for branding and customer retention, and changing them in a rush can hurt your long-term marketing strategy. 

When looking for ink suppliers, find Pantone-licensed ones, as only they can guarantee precision and consistency in your packaging hues.

Use bleeds to ensure that your graphics do not have unsightly white margins.

Both Pantone and CMYK systems may be used. Pantone colors are best for outer packaging labels, whereas CMYK colors are more cost-effective for product inserts.
Additionally, make room for barcodes, like the UPC and SKU. They make cosmetics packaging look professional. Printing them with quality reflects well on your brand.
Cosmetic Packaging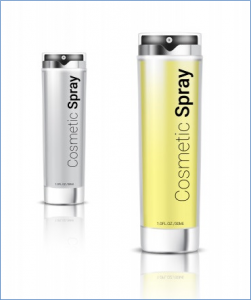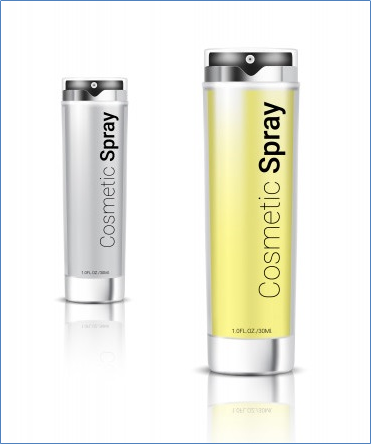 The packaging is your silent salesman, as it is the first element of the product presentation that will engage your customers. Standout packaging design is vital in the beauty business, a trade that specializes in appearance. Wrapping your cosmetics in color, especially the Pantone Colors of the Year, is a step in the right direction. These hues are expected to influence buying decisions.
Since the 2021 Colors of the Year are yellow and gray, consider sustainable packaging for your new beauty product lines. Post-consumer packaging is usually off-white, and this year's chosen colors are perfect for concealing their hues. Just remember to work with Pantone-licensed ink suppliers, who will help you target the right shade. Recycled packaging may darken your chosen colors, so care must be taken when using them to pack cosmetics.
Perhaps your beauty product needs outer packaging. In this case, keep two things in mind. First, the outer and inner layers require different sets of information, as dictated by law. Second, whether or not you're selling online and shipping your products, it's always a good idea to give your customers a branded boxing experience. Don't think twice about customizing your packaging. You can do it even if you use only generic materials.
Care must also be taken when marking cosmetic packages with barcodes. Metalized containers are reflective and will interfere with the scanner's laser rays. Meanwhile, transparent containers may cause the barcode to lose contrast if the product is brightly colored. Either way, the cipher will become unreadable. Choose the right materials to avoid barcode errors.
Digital Marketing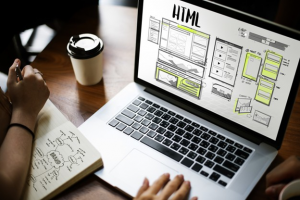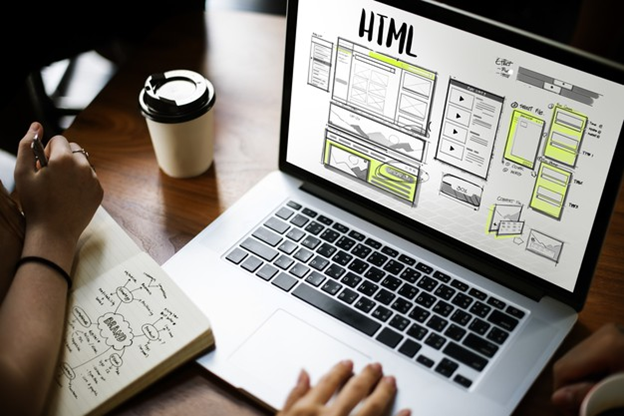 The internet has become a major commercial force in the last two decades, thanks to the young crowd. The millennial population is the biggest group of US online shoppers, and they are also aware of color trends and Pantone LLC's importance. Since you're thinking of incorporating the 2021 Colors of the Year in your cosmetics business, you should also consider changing your online tints.
If you're maintaining a customizable website, you can start by changing your homepage colors. Alternatively, you can devote one separate section to your gray and yellow beauty products, link it to your homepage and include popups that will entice visitors to look. Regardless of what method you choose, remember to keep your logo colors.
You can also use the 2021 Pantone Colors of the Year on your social media page. Customers frequently use these platforms for their purchase concerns, and many business owners use them to entice new buyers and engage old ones. Using the most trending colors makes your company look fashionable and your products appealing.
Additionally, you may color your business emails gray and yellow. Doing so allows you to use FOMO marketing and notify your customers of your latest product lines.
Print Ads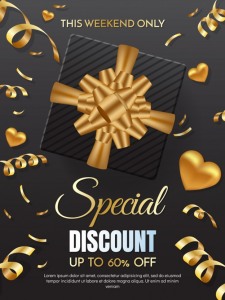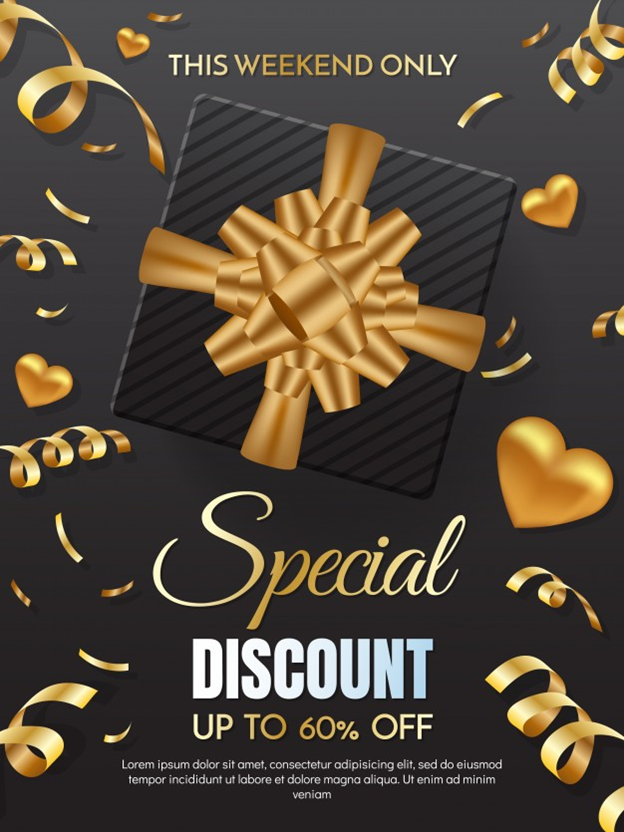 Brick-and-mortar beauty product stores can color their print ads yellow and gray. If you own one, you can start by coloring your flyers, brochures and giveaway stickers. To make print ads that are as faithful as possible to the 2021 Pantone Colors of the Year, be sure to get their CMYK translations.
Store Colors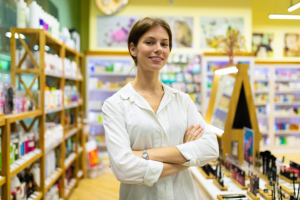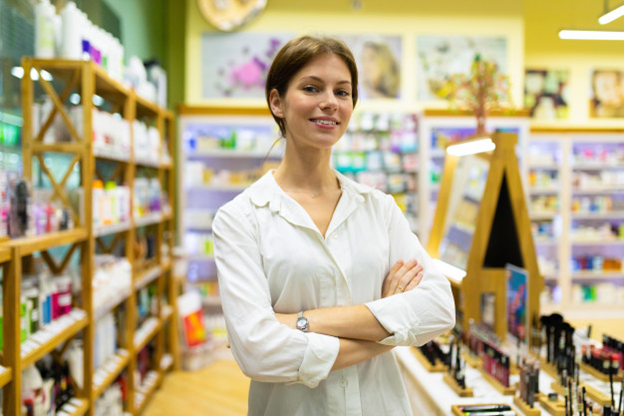 Lastly, you can go all the way with Pantone-coloring your store. You can get yellow and gray for the following items:
Furniture

Wall hangings

Dust covers

Vases

Plants and plant pots

Tissue paper holders

Trash bins, etc.
For example, gray furniture will go well with the right shade of yellow on your wall. Wall hangings can have a combination of both. You can also save a corner in your store where you can put yellow and gray cosmetics. Look around to see which items are fun to color with the 2021 Pantone Colors of the Year.
Conclusion
The 2021 Pantone Colors of the Year have just been announced, and they are expected to impact marketing trends soon. Small business owners engaged in the cosmetics industry may want to take advantage of these color forecasts to boost sales. As we discussed in this blog, various areas of a business can be colored with gray and yellow. These hues represent resilience and hope that may attract and inspire customers in these challenging times.